Australian VO Roslyn Hicks Enjoys Being with The Voice Realm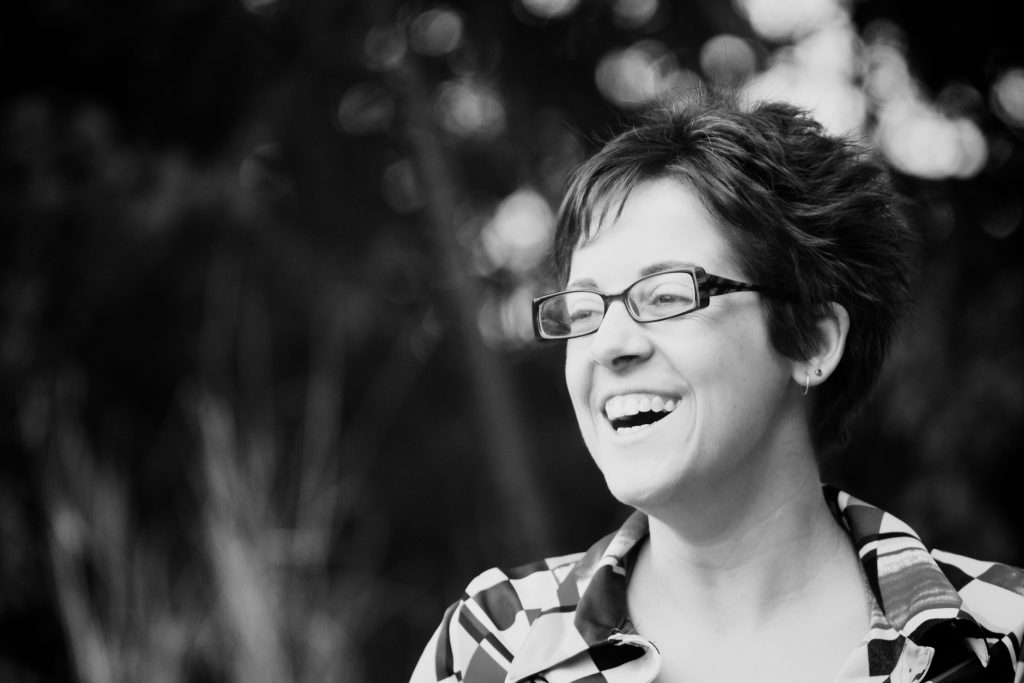 The Voice Realm continues to make waves in the voiceover online marketplace. Innovating ways to make finding and working on voice over projects online easier and worry-free for professional voice over talents.
One talent who has found success in The Voice Realm is Australian voice over talent Roslyn Hicks.
Roslyn, known for her energetic, crisp and "matter-of-fact voice" in numerous narration works particularly children's audiobook, got her start in the performance arts. A graduate of Bachelor of Creative Arts in Performance, she has performed live puppet shows in the last 10 years and recording stories for children as part of her show.
"A lot of my performances involved voice over work which I always enjoyed. My background in children's entertainment, made me want to pursue voice over. I enjoyed how much you can communicate emotion, personality, and a lot more just through the use of your voice. For years I wanted to focus on voice over then one day I thought if I was seriously going to give it a try, I should just invest in a voice reel. And with the world of social media available it was pretty simple to find an experienced local voice over artist to help me. Once I had a reel I just started practicing as much as possible, doing student projects for experience and eventually finding more freelance work."
During the course of her studies in Creative Arts in Performance, she was already involved in a lot of voice over work, but with the help of Australian voice over artist Andrew Carlton, she was able to update and refine her skills through an online six-week tutorial course.
Soon after that work started pouring in.
Using a Rode microphone, tripod, pop filter, laptop and plenty of foam for soundproofing, she creates her voice over magic in her modest yet professional studio.
"My best works so far include a narrated Claymation video that I wrote and recorded for a company I worked for. It's one of my earlier works but I love it because I think it's enjoyable to watch and I love the message behind it which was to not let your identity be wrapped up in material things, but to treasure the truly important things."
https://www.youtube.com/watch?v=j_zQBmPOiMQ
"I also recorded a web ad for a disco party business, which fit well with my energetic personality."
Roslyn found her way to The Voice Realm through a fellow voice over actor who helped her record her voice reel.
"He was already working regularly as a voice over artist with The Voice Realm and he highly recommended the website to me."
Roslyn joined the site through Casting Mode. With this membership she was able to audition in Casting Notices (mass auditions) sent by clients. Even if her profile was hidden from client searches, she was able to receive the other services of the site, such us 24/7 customer support and hassle-free client invoicing.
"I decided later on to upgrade to a Premium Account because it wasn't that much more money. While I could audition for as many jobs as I like, I thought there could be more jobs that I'm suited for that I'm missing out on because my profile doesn't come up in search results. There's no way to know how many potential clients book talent directly without auditioning. I figured the only way to know if it made a difference was to try upgrading. About two weeks later I got a direct booking! It definitely more than covered the cost of the upgrade and hopefully there will be more in the future. Plus I now have another happy client who may well want to book me again. Well worth the upgrade!  
"I just love that everything's taken care of for you. Having done a bit of freelance work as well, it's so good to have a site with set rates across the board. That means I know I'll get paid what the job is worth and clients are guaranteed that they are getting good reliable talent. I love that the payment system protects everybody, both the client and the artist."
Her most memorable project to date was when she was just starting out.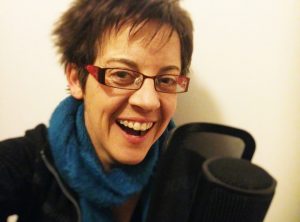 "It was a student project that I did early on in order to get experience. It was a voice over for an animated short film, which I think every voice over artist dreams of doing. Plus, I was recording it for a sound engineering student, which meant I got to go into the college where they had a fully equipped studio, which was invaluable experience and practice for me when I was just starting out. Another more recent memorable project was a cartoon character voice over for a talking pillow. It was memorable because it was so crazy. The client was in the US and I was in contact with them in the middle of the night. He needed just two lines recorded so I agreed to record first thing in the morning when I woke up and had the job finished before heading off to work for the day."
Roslyn was tested early on with student projects like this, but she doesn't shy away from the challenge, and that is what she loves the most in being a voice over artist it is the challenge and variety.
"I need variety to keep myself interested and creatively stimulated so I love that you never know what sort of script you might be recording next. Even if a script comes along that's different to my natural style I'll give it a go because I love creating new voices. I love that you can communicate so much just by adjusting your voice. The voice is an incredible tool."
And she shares with us these three great advice for talents who are starting their careers in voice over.
Think outside the box.
You're not going to land that car commercial straight away, so you've got to start by looking at all the different avenues of getting voice over work. One good tip I was given was to just think of people you know who might have need of a voice recording and start reaching out to them. 
Keep practicing.
Just record stuff often, even if it's not for a paid job. Find scripts online and practice reading them in different styles. Even I still need to do this more. That way when you get a project, you're ready for it because you've been practicing.  
Focus on how far you've come rather than how far you have to go.
From the start I told myself to be thankful for each step I took no matter how small. Even a student project when I was starting out, to me was an opportunity to practice and be in a studio. You're not going to get every job you audition for because you just might not have the right voice for that project, and that's ok. But every time you record a demo you're getting better and more efficient at the recording process. So don't beat yourself up over things not working out, instead be thankful for the things you've learned. It's all worthwhile.
---
Roslyn Hicks is an experienced performer and great voice over artist. And The Voice Realm is fortunate to have her in the roster. Her addition to The Voice Realm family is definitely one that would make waves.
To listen to more of Roslyn visit her The Voice Realm page at www.thevoicerealm.com/talent/Roslyn.Hicks