Self Improvement Tips for Voice Over Artists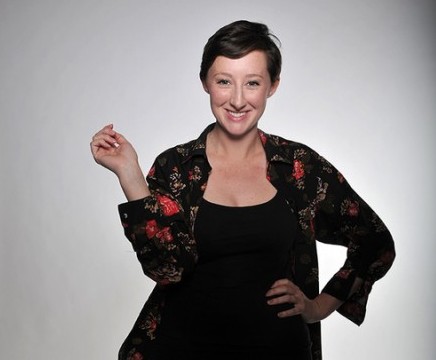 Well, I have been released! Not from a secure facility, don't panic, but from my own tensions. I was treated to a full body massage as a birthday gift and, I can honestly say, I've never felt more vocally open and ready to work. Note to self, check if regular massages can be a viable business expense…
I'm starting an MA Voice Studies tomorrow as it happens, to train as a voice coach, and my preparatory research thus far has made me hyper aware of the voice in it's physiological sense (biology and that…) rather that just this thing wot sounds nice and makes me money. Which has been fascinating. We are all in possession of this incredible tool which has such potential to engage, inspire and entertain people. And we, as VOs, have this amazing opportunity to share our voices and give life to other peoples beloved work.
Anyway all this got me thinking about vocal self improvement and what other activities we can do, not necessarily related to our work as voice over folk, which can in fact help our voices and make us better artists. I've listed a few below.
Have a bloody massage! Look, it's a bit of an extravagance I know, but jeepers does it feel great. Tension in the body is the main enemy of our voice, in terms of both it's sound and health, and something which the majority of us carry around each day. So surely it makes sense to get a expert to release it for us every once in a while?
Keep physically fit. We've all been there when a script comes in and there's a 5 line sentence with no sign of an appropriate breath point, so good lung capacity and control over our breath is key. A good bit of cardiovascular exercise once in a while does the world of good, summat that gets the heart racing. Swimming is particularly good for lung capacity, maybe running (eew) or dancing. Heck, just jump up and down on your bed for a few minutes in the morning.
On a similar theme, the more gentle alternative sports are also fab for your voice – yoga, pilates, Alexander Technique. The latter is in fact a direct result of a chap needing to improve is vocal technique, so if you can find a practitioner get stuck in. These all help with centering the breathing, body alignment and developing controlled strength, of which the impact on the voice is invaluable.
Sing! Join a choir or an a cappella group or an all female U2 tribute act. There's nowt as empowering as making a big auld racket with a few friends. Singing works the voice in terms of muscular dexterity and connection to the breath. You may even find an increase in range or new vocal quality in there somewhere. Hey, maybe you have a future as the VO for a Disney princess or radio jingle queen.
This is a bit of a buzz word at the moment. We live in a fast world, with access to pretty much anything at any time. So take ten minutes in the morning to move away from distractions, be they technological, emotional or familial and check in with yourself, man (*cue laid back 70s hippy tones). Ironically there are apps available to help you with this. I do mine when steaming my voice in the morning. It's a bit of a ritual and great for zoning out as you just concentrate on the breath dropping in and releasing and forget everything else. And it gets my brain ready for the day.
So there you have it chaps and chapesses. Branch out. Buy some trainers and a floral head garland and get stuck in.
What do you do outside your work which has a secondary affect on your voice and business? Do share.
Peace out.
Nicola Redman