John is a Very Popular Talent . . . Delivering a whopping BIG PUNCH, Aggressive, Hard Hitting, to Medium, Relaxed, Friendly, Guy Next Door .
Warm Friendly, Deep voice,

Also character voices.

Proud of Nationwide Campaign projects as well as the ones in the smallest of small towns.
Love the business and working with clients since 1973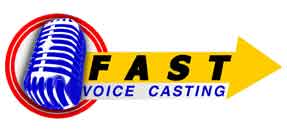 In a rush? This professional voice over talent can get you back a voice recording in 4 hours or less. You'll work with the voice to ensure you get exactly what you're after, TODAY not tomorrow.