Renee's voice is friendly, warm, authentic, genuine and professional. Her sound is approachable & conversational with sophistication and warmth. She is authentic, relatable and is versatile with the ability to sound like mom next door or cool and sophisticated. Renee has medium tones and strong copy interpretation skills.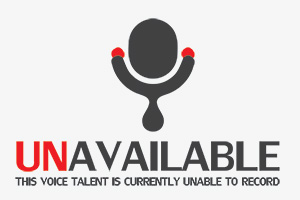 This voice is currently unavailable to record but has indicated they will return on Wednesday 17th February 2016.
You can still hire them, but they won't be able to return your audio to you until this day.
Skills and Extra Services