Brad takes versatile to a level that can only be described as the 'everyman of now.'

He's the guy-next-door you'd trust with your spare key.

Whether warm, fun, hip, fresh, wholesome, organic, real, nerd, dry, wry, happy, or just plain energetic, Brad represents the popular 'nowness' that you hear on radio and TV from New York to L.A.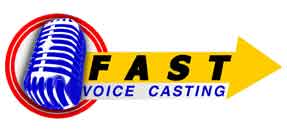 In a rush? This professional voice over talent can get you back a voice recording in 4 hours or less. You'll work with the voice to ensure you get exactly what you're after, TODAY not tomorrow.