Sultry, encouraging, assured, warm and versatile, Samantha is a classically trained British actor, having trained at London's Guildhall. She is a native RP/BBC speaker with over 8 years' experience in audio media (including audiobooks, comedy, animation, drama, ELT and IVR).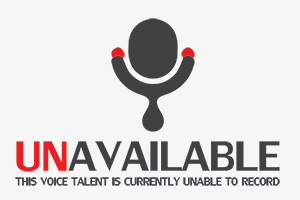 This voice is currently unavailable to record but has indicated they will return on Sunday 28th May 2017.
You can still hire them, but they won't be able to return your audio to you until this day.
Skills and Extra Services