Managing Your Voice Over Brand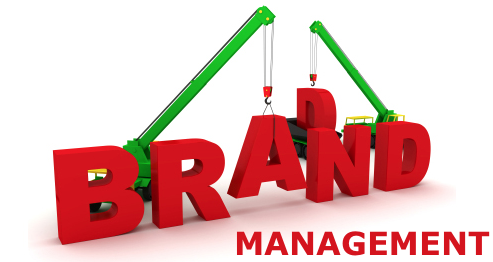 Whether you are a beginner or a seasoned voice actor in the industry, your branding and how you manage it is your personal responsibility. Yes, you can be influenced by your mentors, advisors, agents, or coaches, but ultimately no one should manage your voice over brand but YOU.
Managing your personal brand is managing your image, identity, capabilities, and resources, which will allow you to have the most impact in your career and the most significance to your clients and prospects.
Once you have defined and outlined your VISION, MISSION, VALUES and QUALITIES, the first step in taking control of your brand is researching yourself online. The online world plays a vital part in communicating your brand. It is the fastest and most convenient way for:
A) a client or prospect to search for voice over actors to hire; and
B) you to market yourself in the industry
Here are some key areas for you to check:
Start with your name. Go on different search engines and search your full name, nickname and variations of it.
Check all your social media profiles, like Facebook, Instagram, Google +, Twitter, etc.; check your pictures, posting and even your friends' comments and tags.
Also review the content of your LinkedIn or other professional networking sites if you are showing your accomplishments and expertise
Check any blogs, forums or sites that you have posted comments on to see if you have portrayed yourself professionally and also showed off your know-how
If you have your own blog or website, examine how you present yourself, and the content of your sites.
As a marketing vehicle you have to make sure that your online presence is reflective of the brand you wish to establish.  The results of your research will give you a sense of how an outsider may perceive your brand, and how you can make the necessary actions to align current online presence with your brand message.
After you have thoroughly sifted through your profiles, website/blogs and other online presence, you would need to ask and determine:
What needs to be modified and/or deleted?
What needs improvement?
What is missing?
Once you have determined the answers to the these questions, you may now start outlining your action plans to improve, and even perhaps rebuild your profiles. You may also need to entirely start from scratch and delete your existing profiles or create a new one used especially for your voice over brand.
Optimising your online presence is the next step after you have "cleaned" out or created your profiles and website. Fill these sites out fully and add new content regularly. Customise your profile URLs with your name, and repeat it within the site content where appropriate.
Another way of also optimising and controlling your brand is to purchase your domain name (and if possible, any versions of it) – joevoice.com, joevoiceonline.com, joevoiceblog.com. You may apply your domain name on sites like Tumblr or WordPress so it would be easier for you to manage your content. As most of these sites have an option to link to other social media sites, utilise this as well to make your presence stronger.
Finally, once you have built your brand message on your social media profiles and website, continuance and vigilance is the next necessary step to protect your voice over brand. An important aspect of managing your brand is knowing how people perceive you and what they say about you. This knowledge will help you do corrective or proactive actions to ensure what is out there is align with your brand message.
Get email notifications to learn if there are new results found about your brand on Google. Use Google Alerts for automatic notifications. There are also social media tools like Social Mention, Rankur and Topsy that you can use.
Continue to regularly check mentions of your name and brand in search engine results.
Monitor activities in all your social media sites like mentions or tags. This will help you get a better understanding on what triggers comments and mentions, whether negative or positive.
If you blog or regularly participate in other blogs/forums, take time to read comments or responses, and reply appropriately to have better control of what is said about your name and brand.
---
Bear in mind that managing your brand is managing both your personal and business reputation. Especially as a "solopreneur" you cannot fully disassociate one with the other. Everything online about you is like a piece of a puzzle – when you manage the pieces well, it builds a puzzle that depicts the brand you want to communicate.
Also, brand management is not just about managing the perception of your brand on search engines and social media, it relies on your personality, skills, talent and your delivery of your promise to your clients both online and offline.
---