What is Voice Over?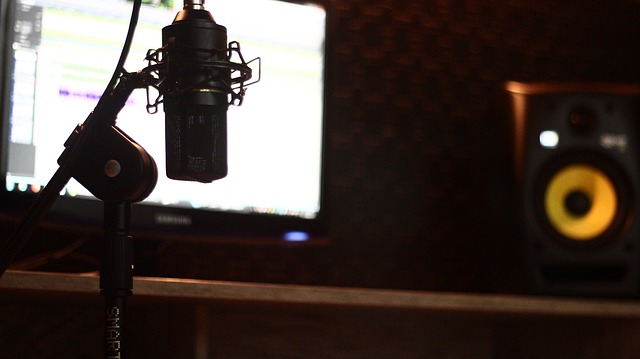 Voice over is a term used to refer to a production technique wherein a voice that is not part of the narrative is used in radio, film, television, theatre, or presentation. It is also known as off-stage or off-camera commentary.
Nowadays, voice over can also refer to any number of device where voice is used to convey a message – through commercials, animation, video games, corporate videos, training videos, audiobooks, and voice messaging.
Commercial use of voice over started since the beginning of radio broadcasting. Voice actors perform live the announcements and advertising, also perform radio comedy or drama. With the advent of television and effective sound recording and mixing, voice overs were then used for television commercials and in show narrations and introductions.
Now, as commercials and advertising is not only limited to radio and television, voice overs are also used for made for internet commercials and mobile/computer apps.
Voice overs are also applied for educational and descriptive use – from news to non-fiction, from audiobooks to e-learning videos. You hear voice overs by reporters or news front liners describing or presenting a summary of the news; voice over narrators for educational channels like National Geographic or Discovery Channels; live sports broadcasts also extensively use voice overs.
Audiobooks of course can be considered as one of the pioneer device in using voice overs since the 1930's when it was still called "talking book". With the emergence of online education, creation of e-learning videos was not far behind. E-learning videos are also a great source for voice over projects.
Voice overs are often used to create storytelling through character and narration. Creative and character use is the most familiar or popular use of voice over. From feature film narrations, animation and now even in interactive or role-playing video games, voice overs have become an integral part in the production process.
An off-shoot of these devices, is the use of voice overs for localization or dubbing. Voice over translation is common for film or television adaptation when released in various countries. Similarly, voice over translation is also used in marketing videos or explainer videos for businesses to reach a wider audience.
Voice over is dynamic and flexible industry. It is forever developing and expanding in its use.
As a voice over actor or professional it is also a dynamic and flexible career to be had. You don't necessarily have to get a formal education, though training and workshops are advisable. You can start at any age. You can do it full time, or get started during your spare hours. You can focus building your career on one type of device or use, or try your hand in every style or categories. And gone are the days that you need to have the booming movie trailer voice or "Voice of God" type of voice… you can be an adult female playing the voice of a young boy.
As they say, there is always room for a new talent, regardless of your age, gender or voice style. What you need are the skills, the talent, dedication, creativity and an entrepreneurial spirit to succeed.
So pick up that mic and get started!
---