Calm, sophisticated, excitable. Warm, intelligent and...cheeky! I enjoy bringing life to any project. I have worked in virtually all fields of voiceover, broadcasting and hosting. Let me demo for you!
Voice Over is what I enjoy most!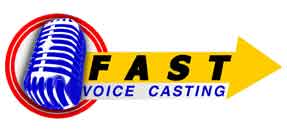 In a rush? This professional voice over talent can get you back a voice recording in 4 hours or less. You'll work with the voice to ensure you get exactly what you're after, TODAY not tomorrow.
Skills and Extra Services