London, Youthful, Comedy, Versatile, Clear, ipDTL+

Currently writer/performer on BBC Radio 4 comedy sketch show. Other recent voice credits include, Lego, Teletubbies, NBC, Comedy Central, Imperial War Museum, Heineken, Liverpool FC, Commercial Bank Dubai, Network Rail, The Royal Collection.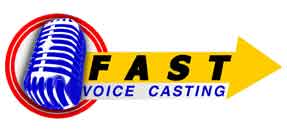 In a rush? This professional voice over talent can get you back a voice recording in 4 hours or less. You'll work with the voice to ensure you get exactly what you're after, TODAY not tomorrow.
Skills and Extra Services