Real person, conversational. Not a typical announcer; a playful, engaging storyteller. A regular guy; the guy next door that people believe and trust.

Studio is ISDN and Source-ConnectNow equipped.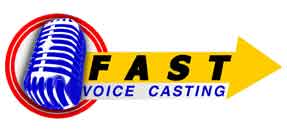 In a rush? This professional voice over talent can get you back a voice recording in 4 hours or less. You'll work with the voice to ensure you get exactly what you're after, TODAY not tomorrow.
Skills and Extra Services