With a voice that draws the listener in immediately and 20 years of experience in Voice Over, Moe has the expertise and versatility to bring your script to rockin' life.
High energy and fun, understated indifference, warm and welcoming, or velvety smooth with a bit of sex appeal are just a few of the sounds she can rock – naturally and believably.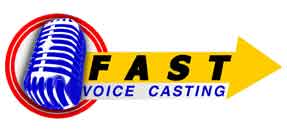 In a rush? This professional voice over talent can get you back a voice recording in 4 hours or less. You'll work with the voice to ensure you get exactly what you're after, TODAY not tomorrow.
Skills and Extra Services