My voice is very versatile and is easily customized to fit client needs. With 25 years behind the mic, I've developed a wide vocal range. My voice is Soothing but can also be Rugged if needed. It's also Warm, Friendly, Natural and Conversational. Think guy next door who sounds honest, intelligent and believable.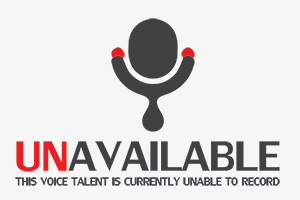 This voice is currently unavailable to record but has indicated they will return on Monday 31st October 2016.
You can still hire them, but they won't be able to return your audio to you until this day.