I have a natural, guy next door, baritone voice. I'm trustworthy and believable. I'm also able to do high energy reads, as well as movie trailer type reads. My demos show my range, please give them a listen. Since this is what I do full-time, I'm able to offer fast turnaround for your project as well.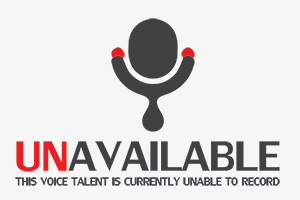 This voice is currently unavailable to record but has indicated they will return on Tuesday 25th October 2016.
You can still hire them, but they won't be able to return your audio to you until this day.
Skills and Extra Services