Dwight does conversational, warm, high-energy, or serious narration equally well.

He can tell a story, be the announcer, the guy next door or sell a car. He can be calming or authoritative and is always believable.

aka: The Voice of Reason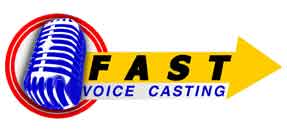 In a rush? This professional voice over talent can get you back a voice recording in 4 hours or less. You'll work with the voice to ensure you get exactly what you're after, TODAY not tomorrow.
Skills and Extra Services