Warm, conversational, authoritative voice for e learning modules and web site presentations. Hard sell for radio/tv marketing.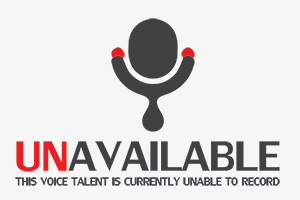 This voice is currently unavailable to record but has indicated they will return on Tuesday 25th October 2016.
You can still hire them, but they won't be able to return your audio to you until this day.
Skills and Extra Services