JoJo's friendly, conversational and soothing voice brings just the right tone to your project. With versatility and range, she can give you the read you are looking for from professional to silky smooth, educational to excited. JoJo is easy to work with and knows she can deliver your message with enthusiasm and style.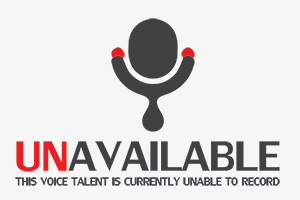 This voice is currently unavailable to record but has indicated they will return on Thursday 6th October 2016.
You can still hire them, but they won't be able to return your audio to you until this day.
Skills and Extra Services