English Voiceover Actor Richard Di Britannia, Sailing Through!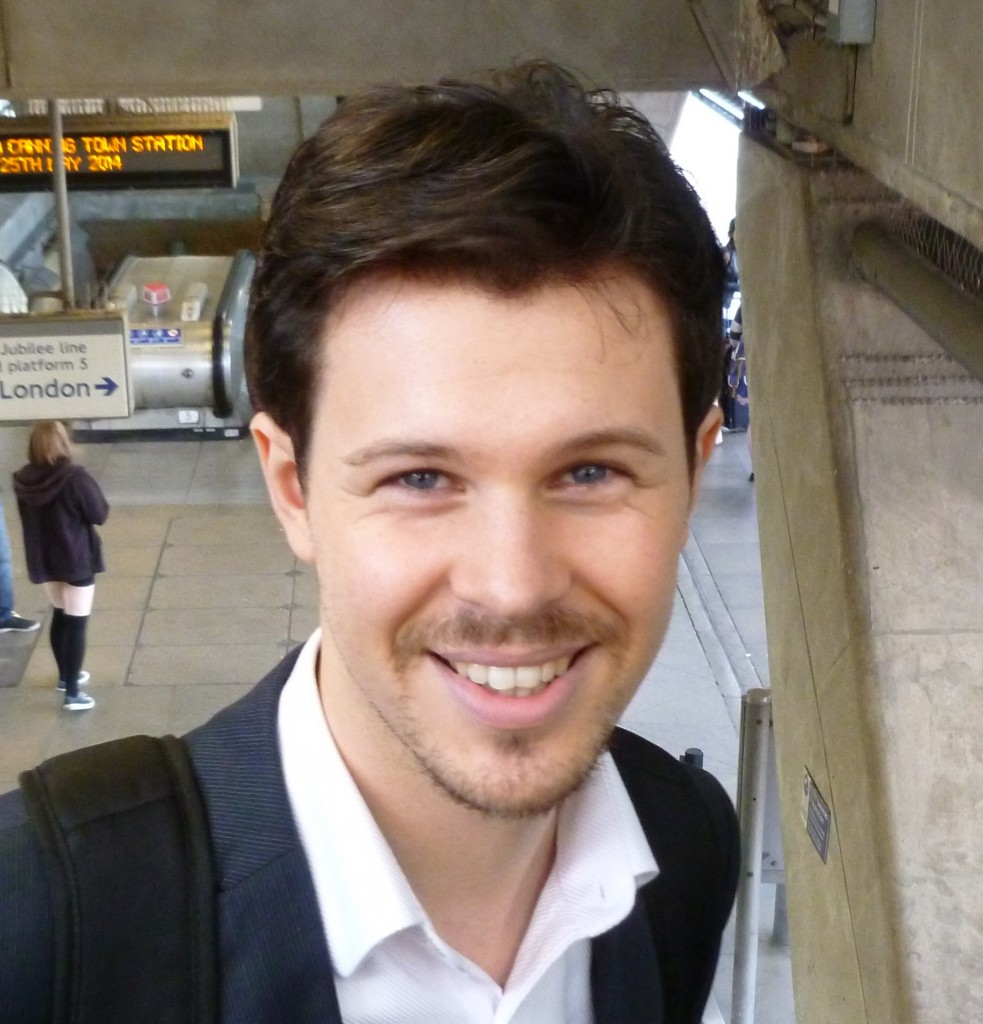 Where have you taken your mic?
We have asked this question to some of our great talents here in The Voice Realm and they took us to unusual places and shared with us their great stories of how they got the job done despite the unconventional "studio" set up.
But there's one story we haven't heard yet… aboard his narrow boat 44" wide by 9' long, Richard Di Britannia takes his microphone (and his whole studio) across Leeds and Liverpool Canal, or wherever the tide or work takes him.
Richard shares his struggles and triumphs in both his personal life, and in pursuit of his dreams of becoming a voice over artist.
---
Growing Up and Major Life Changes
I left school with next to no qualifications and was told by all of those in early education that I would never get anywhere. Being a small, shrimpy child with a high pitched voice left the floodgates open to being bullied and plenty of people took advantage of that. Most honestly, I rarely enjoyed the lessons as I always was able to glean more useful skills from the school's library, rather than the strict curriculum. It was clear from the outset that I wasn't destined to follow the standard track of life. My parents divorced and I was given no choice but to move onto a boat and start using my (then pocket money) to pay rent for it at 16.
After dabbling around working for various companies I had what seemed to be strokes of bad luck after bad luck. From the age of 16 to 20 I'd already experienced six redundancies, leaving me out of pocket each time at one of the most crucial points of my life. I do suppose however it was a testament to my tenacity; after all, I found six new jobs in three years. These constant changes however began to grind me down mentally after a while, thus at 21 I chose to follow one of my dreams and study for a BA in Japanese. Eventually, I earned my way into a place at SOAS, London; probably one of the single most distinguished language learning universities in Europe. It was a fantastic place, with some of the most passionate and helpful tutors you could imagine. Yet, that again was a rough road. I had a brain tumour scare in my first year, which forced me to repeat that first year again (thankfully, it turned out not to be true!). I actually found repeating the year more embarrassing than anything else, as I could see my peers rocketing off in front of me, along with my dream. Yet, I persevered and passed my exams. However coming from a working class background, both the cost of accommodation in London and the Japanese VISA fee changes our government enforced ended up pricing me out of education. They gave us a couple of months' notice to save up thousands of pounds, which wasn't something a person from a normal working class background could do on their own.
On the Japanese Language and Finding His Voice
After leaving, I thought I'd invest most of my money into a business importing rare art books from Japan to the UK, I had the language ability to do it. That venture was partly successful, however being stuck on the boat left me without a postal address to store the volumous tomes I was importing. After a few months of struggling, I thought I'd really get into voice over. It was one of the reasons I'd be studying Japanese after all, as I adore the sound of their language.
I'd been a fan of the Japanese language for as long as I can remember. However I still don't know what motivated that enthusiasm in the first place. I just seemed to really enjoy the sound of their language. I wanted to study Japanese so that I could enrol in a voice acting school in Japan. I consider them to be some of the finest voice actors the world has ever produced.  If I could have any voice in the world, it would probably be the Japanese voice actor Norio Wakamoto. He's the de-facto voice of all things evil in Japan animation, with an almost godlike, unyielding stentorian voice.
However, being unable to speak, read or write Japanese at the fluency level needed, I chose to focus on what the little talents I had at the time, being able to read and talk at the same time! After taking a plunge I initially bought a USB microphone, and I was extremely lucky to secure a 30,000 word narrative job with a Church which actually paid off the bills for some professional grade equipment. Getting an XLR mic with a noise gate strip was probably the best purchase I've made. However, I soon realised that like many other people, I suffered from what I call 'William Shatnerism', aka, hamming it up for the microphone. It took quite a few months to get out of that mind-set and listening back to those first recording makes me shiver. It took quite some time until I was able to interpret copy correctly, something I'm still learning to this day.
Overcoming Challenges and More!
After my first job, I suddenly suffered from a severe bout of acid reflux. I ended up almost completely mute for 10 weeks! It was so severe it hurt to breath, never mind talk. During that time I realised just how much I wanted this business to succeed and be heard by thousands of people. I can say that I've partly achieved that dream. As my site once went viral, getting nearly 115,000 listens to my work in less than 12 hours from people all over the globe! My voice however still isn't the same, it's gone up by around half an octave, leaving me with an odd mix of smooth tones with bass rumble… Without the bass. You've got to hear it to understand what I mean!
Also, due to my overacting and lack of training, I wasted around 150 auditions on various sites. It was clear that I needed professional training, however I couldn't afford it. I therefore decided to act like a sponge and soak up as much information online that I could. I listened and copied the mannerisms of the great classical actors and pro-voice actors to expand on my own natural sound. I think it worked!
The final problem I also faced was getting a quality sound in my recording environment, as the room I'm in is only 44" wide by 9' long, it suffered from quite a bit of reverb which often left my recordings 'boomy'. That's been sorted now, thanks to some heavy sound dampening and treatment. I really do agree with anyone who says that you should spend good money on room treatment, rather than a microphone when you first start. Even the Rolls Royce of microphones will sound terrible in an untreated room!
What is in his Studio and what can be in yours?
My studio equipment has recently been upgraded only a week or two ago! I used to use a Focusrite Voicemaster Pro Platinum, connected to a Sennheiser MKH 416. However that's now changed to a lovely sounding Focusrite ISA One and a Lauten Audio Clarion. The Clarion is a beast of a microphone, it's huge! The great narrator Kevan Brighting sold it to me, of which I am very thankful.  It certainly compliments my voice more than the 416. Overall my studio could be said to be quite barebones, as all of my other EQ'ing and compression is done in post-production via Reaper.
For anyone interested in getting into VO seriously, it's very important to test your equipment before you buy. The problem that I can imagine many people will face would be not knowing what to listen for whilst testing the potential purchase. I'd say go for a microphone and preamp that makes your voice sound almost as identical as your own as possible, not one that makes you sound like the voice of God, no matter how tempting it may be. I'd also avoid some of the cheaper end 'studio bundles', as they 'cater-to-all' rather than catering to yourself. Finally, buy the best quality you can afford and don't scrimp on cables.
Once you've got a place to record, I'd certainly suggest watching how to practice mic control. I've met quite a few people who almost lick the pop filter! Sound needs air to travel, therefore try to be a hands distance away from the microphone unless you really need to unleash the bass tones. Finally, no matter what you choose, monitors or (high quality) monitor headphones, watch your hearing. It's no good trying to listen to your levels if you've got them too loud in the first place damaging your hearing.
His Niche and Favourite
As we would say in Yorkshire "Aye lass!" My Yorkshire accent can be controlled to varying degrees, from comical to corporate. American companies seem to enjoy the sing-song fluctuations of it, one production company put me down as having an 'exotic' accent! In the UK the Yorkshire accent often comes across as trustworthy and down-to-earth. However I will admit, a vast majority of my work is built on a friendly style of Received Pronunciation, which is more towards my natural, slow speaking voice.
Probably my favourite jobs are those for indie videogames, where no matter what I audition for the producers seems to cast me as fat, old, balding men… Imagine the classic actor Robert Morley portraying someone from the establishment. For those roles people can't believe that I'm actually only 26 and not 60+
There's just something more fun about the dark side characters, be the ones who are brooding with intent or with swirly eyed lunacy.  My neighbours must be worried about me when I'm recording those.
A personal favourite of mine would be work using my trained Pathe' voice:
Pay to Play vs Production Companies
I'd say a vast majority of my work currently comes from both production companies and 'pay to play' sites. I'm not too concerned about audition numbers anymore. It's a matter of if I get the job, great! If not, reflect back on how my audition could have been improved. I've found that the smaller production companies almost always pay more than the pay to play sites, mainly as due to the 1-1 contact with the client, they realise how important the voiceover is to the final script and they have their own reputation on the line.
But interestingly, it only took 8 days for me to be hired in The Voice Realm (privately, without an audition) by a major bank, which was a nice surprise. In comparison to the other P2P sites I've never had anything like that happen. Therefore the site is in my good books thus far!
Lessons Learned and Lessons Passed On
Par Norio Wakamoto as mentioned earlier, I'd say both Guy Harris and Bill DeWees have been very helpful. Guy was kind enough to allow me to sit in on one of his work sessions and the amount of work he got through in such a short time was astounding. He also saved me spending thousands of pounds on things like a Neumann, Avalon, etc… when I should have been starting off with a basic setup, working my way up to the big stuff – which was probably the best tip I've received since starting. I now know how to EQ, how to edit, and how to use my equipment to its best. It's all fine and dandy getting a Neumann, but you need a Neumann quality voice to justify the cost.
Bill's YouTube series has also been a wealth of information to me, if there's a man that knows his stuff and is easy to listen to, that's him. I especially appreciate how he touches not just on the basics, but also on subjects that would apply only to the more experienced voice over. Information like that seems to be very hard to come by online, as most people only talk about how to 'get into' the industry, rather than what to do when you're getting repeat clients. I'm hoping to have some 1 on 1 coaching lessons with him shortly.
If you're just starting, take the plunge and buy an XLR microphone rather than a USB one. It may be more expensive, but in the long run it's worth it. Plus, I'm sure there are many directors out there that can hear the less than subtle nuances of a USB mic. Also, you should sound-treat your room before going any further. Even the best of microphones and equipment will sound amateurish if the room isn't treated.
If you're slowly becoming an established talent? Genuine feedback on social media is your friend, try and think of inventive ways to get your name out there that isn't bordering on spam. I've seen a couple of people go on the offensive, by writing hateful articles to discourage others, naming and shaming, etc… That may create a short term buzz around your blog, but it's not really what you want to be remembered for. Be happy to share your knowledge and people will keep coming back to listen to what you have to say. Finally, invest in plenty of hours of SEO. My own website ranks at around the 850'000th most popular on the web, when that page started, it was down at over 27,000,000! Now if I could just get to page one of Google for 'English Voiceover' I'd be a happy man.
---
When asked who is Richard Di Britannia, his response was, "I am someone who was forced to live on a boat, feels only comfortable in a suit and eats far too much meat. That's me in a nutshell."
He failed to mention though that he is a guy full of passion, and of unique and endearing qualities that make him one great English voice over actor.
Have you ever recorded in a unique setting? Where's the strangest place you've recorded? Let us know in the comments below!