Christina Ho, A Voice You Can Feel Good About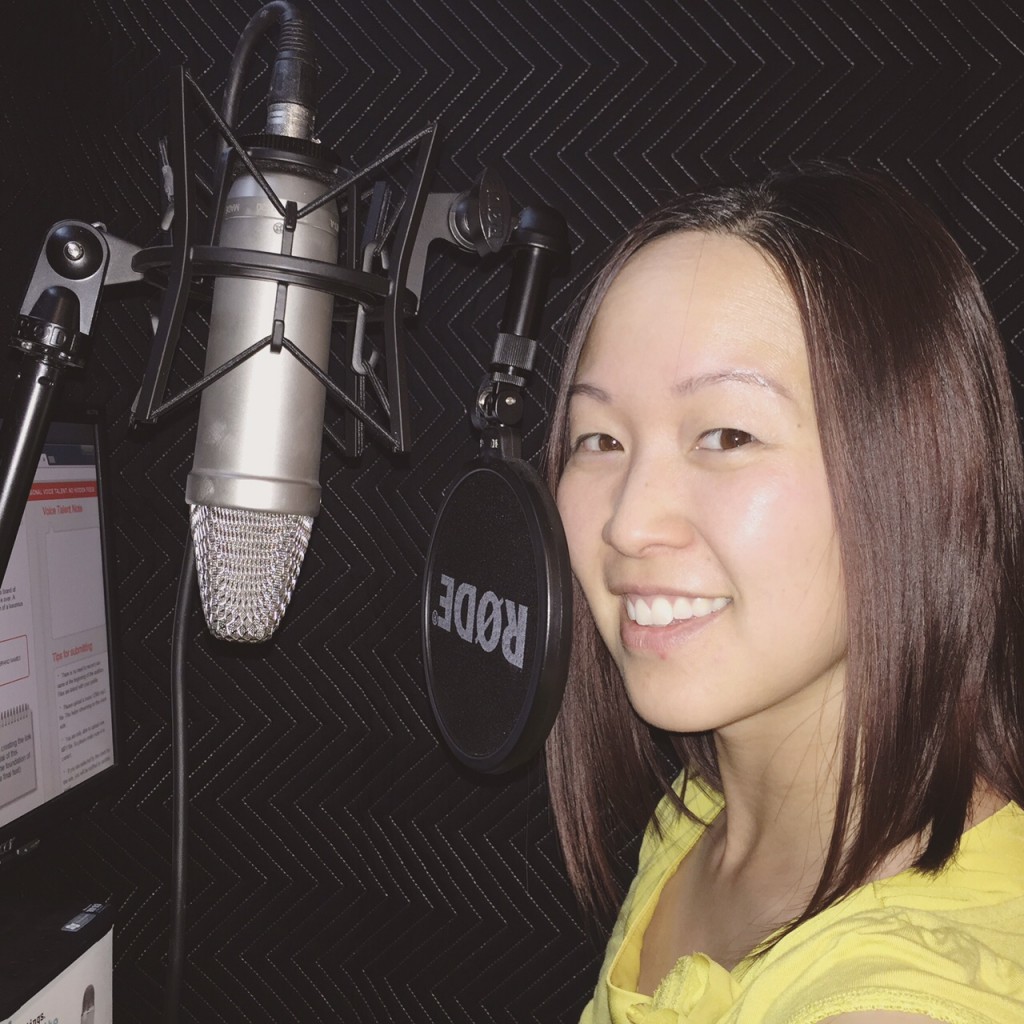 Christina Ho is one of The Voice Realm's busiest female Canadian voice talent. But before joining the voiceover scene, Christina stumbled on few different careers – doing stock market analysis, then went on to do digital strategy and research in a digital agency and then with an airline company.  She was then flip-flopping work between the finance and digital world when a casual conversation with a co-worker sparked her interest (again) in the voice over industry.
In our interview with Christina, she shares her start in the VO industry and a bit of her life as a full-time Mom and a voiceover talent.
Have you always been fascinated with becoming a voiceover? What have prompted you switch careers?
Growing up, I used to love recording myself reading books out loud! I studied piano and sang in a school musical, but I didn't give VO much thought as a career. It wasn't until I started watching Japanese anime cartoons that were being dubbed into English that I wondered who these people were that did the voices. Once, I mentioned that I really disliked how a particular voice actor had portrayed an anime character to a co-worker while we were on a flight together, and he happened to know a few people who were in this line of work. He said the industry needed lots of people to do the dubbing, and encouraged me to look into it if I thought I could try my hand at it. I put it off for a couple years, but found some great workshops in town to go and learn about voiceover. From there, I was hooked.
A lucky break came when I had my first child. In Canada you get a year of maternity leave, so I used that year to really get serious about VO and got some good demos produced and haven't looked back. I juggled work and part time VO for a little while, but after my second child, I decided to go solely with VO and also spend more time with my children. It was a leap of faith but the work has been good, and I have been able to have more work life balance than I ever could have while working a traditional job. Win-win, no regrets!
As a full time mum and VO, how do you manage to juggle your schedule around especially on a busy day? What's a typical day like?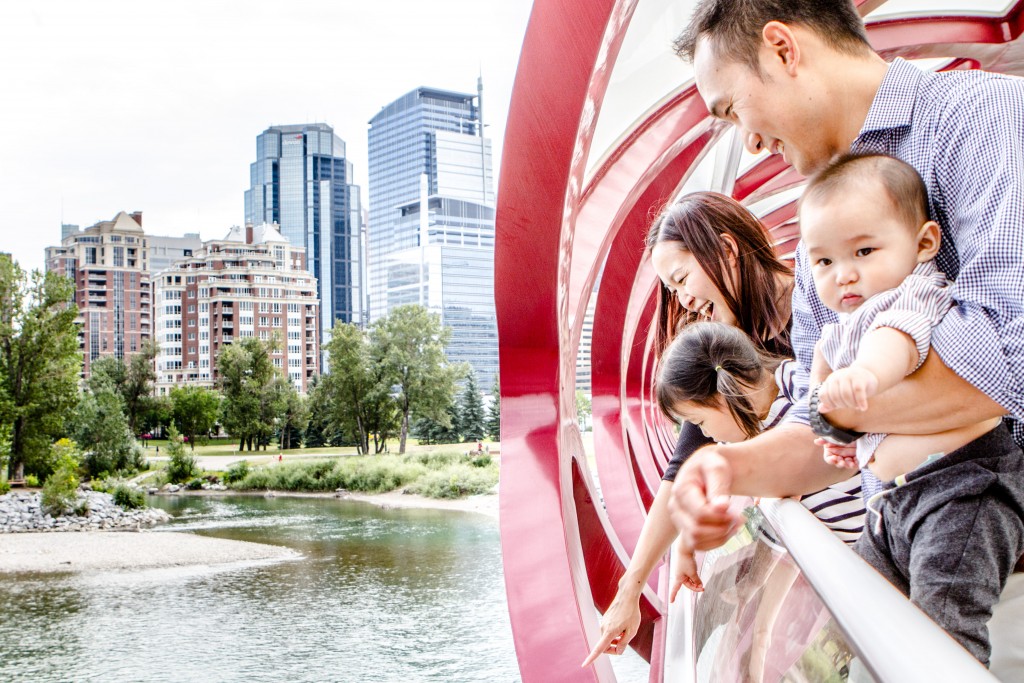 When I was working at an office, I used to do all of my VO work at night after the kids went to bed, after the dishes were cleaned and after dinner was prepped for the next day. It got to be quite exhausting on busy days! As a full-time mom now, I get to spend most of my time at home with my kids, and most days, I can get away to do the quick auditions and jobs while they nap or read quietly (I'm so grateful my 3.5 year old daughter will sit and read quietly by herself!). On busy days, I can still catch up on VO at night when my kids are sleeping, and if there are sessions in a studio or over the phone, I'm very fortunate to have lots of retired family members around to help babysit and take my kids to the playground nearby. It's really a nice balance and I'm glad my hubby has been so supportive of it all. My daughter also likes to see what mom's up to every now and then, and she actually just did her first voice job in our home studio a couple weeks ago!
It was anime that got you interested in voiceover as kid, was this something that you pursued? What is your niche in the industry and what are the steps you've taken to stand out in this field?
Although I was interested in the behind the scenes of character work, it wasn't really my calling. Commercials and narration work came really natural to me, so I pursued that. Commercials and narration are my bread and butter! I made sure I booked several coaching sessions to keep improving my audition and delivery techniques, as well as got some great demos produced. The demos are an important part of my marketing plan – when contacting agencies or production companies for consideration on their roster, I can't just ask them to hire me sometime, and I've got to have a great demo on hand to make a good impression.
I learned that you are also a native speaker of Cantonese, how has that helped you in your VO career? What do you think are the advantages of being a native speaker compared to someone who just studied the language?
I grew up speaking Cantonese at home and with my extended family, which has helped me take on Cantonese projects here and there. While my proficiency is mostly in conversational rather than formal speech, I do make sure the native speaker experts in my family double check my work before I submit anything. That way I know the script will be intonated and spoken exactly the way it is intended. When I compare that with languages like Mandarin and French (which I learned in school and have only a basic proficiency in), I can only take on short pieces of work where I have the opportunity to rehearse the script several times in advance so I can sound like a more natural speaker. It's definitely a lot more work, especially without native speakers in my family to provide feedback. But there is so much work available for Mandarin speakers (as the official dialect of China) compared to Cantonese, I may have to look into more Mandarin courses in the future.
About your tagline – A Voice You Can Feel Good About. Can you share with us the story behind it or how you came up with this tagline?
I wanted something that would sum up my brand, not only from a vocal perspective, but also from a business and personal perspective. I have a youthful, yet warm and professional voice that really works well with scripts that are seeking a fresh, lively, "feel good" sound. On a personal level, I donate 10% of my voiceover earnings to charitable causes. Plus from a business perspective, I like to think I'm easy to work with and always professional. So clients can know that they can rest easy, and feel good about the decision they make to trust me with their projects.
You are one of our busiest talents on the site, do you normally find work online or most of the work still comes from the traditional brick and mortar studios? Which works out better for you?
Most of my work has been online. Even as a fledgling VO with basic equipment in the early days, I spent many nights doing coaching sessions and auditioning on pay to play sites in order to find ways to improve. When I was finally ready for a good demo, I was able to compete in directed auditions and gigs in production studios as well. All of this has helped me keep improving and investing in my craft and my home studio. Now I can't imagine not being able to go online to find VO work! Online is precisely what's enabled me the flexibility to do VO work outside of regular business hours and in my own home. 
Speaking of The Voice Realm, how's your experience so far with the site? What do you like the most about TVR?
Things with Voice Realm have been good so far. I've had a handful of repeat clients and hope to build up this number in the future. I like that the site is limited to good quality voice talent, with rates being set for all talent. That way you know that you're not losing an audition because someone undercut on price, perhaps even with an inferior audition. The hope is that the client is choosing strictly based on performance.
With more and more work coming through different voiceover platforms, how important is it do you think for a VO to have their own home studio? What is your studio set up like?
It's crucial for VO talent to have their own home studio, especially those living outside of major recording centers. Not only does it give you a place to practice reading scripts and practice your mic technique, it's also where you can record jobs as they come up. I have a booth that my husband graciously built for me in our basement. Inside, I have a computer screen with wireless keyboard and mouse, and a Rode NT1-A microphone. I sometimes connect it to a Centrance Micport Pro when I need to do Skype calls, but usually I hook it into a Focusrite Scarlett 2i2. I run Audacity software on my PC.
What is your favourite thing about being a voice actor, what is your least favourite?
I really enjoy getting paid to read out loud, considering I did it all the time for free as a kid! But seriously, I actually quite enjoy being an entrepreneur. VO has given me the freedom to decide how to shape my brand, what aspects of my career to invest in, and how to spend my time. Many talent don't like to deal with the business side of things, but coming from a business background, I've relished the opportunity to apply it directly to my own business. My least favorite aspect is doing my tax returns! I know I could hire an accountant, but I do like to see the numbers in the end, and understand how the tax system works.
What is the biggest lesson you have learned in the industry that you can share to those aspiring to be one?
That it's not just about having a nice voice. I can't say enough about the importance of self-motivation and business savvy. I think there are a couple of stages where VO talent can get stuck before things work themselves out. The first is when they are interested but don't know how to get started. This is where self-motivation comes in. Don't wait for opportunities to be handed to you – if you decide to get serious about VO, invest in coaching, and practice, practice, practice. As you start to see results, you get to the next stage where you get jobs every now and then but not enough to go full-time. At this point, you need the addition of business savvy and a good marketing plan to decide on your niche and start building up your client list. It takes many hours and a leap of faith to go full-time, but if you've got self-motivation and business savvy, I think you'll go far in this business!
True 'talent will out'! When true love and passion is involved, no matter which way the road takes you, it will lead you back to it.
Christina is a great, talented voice actor, always finding ways to make herself grow and stand out in the industry. She also represents the strong woman of today… managing two full-time jobs, as a voice talent and as a Mom, and excels in both.
If you wish to listen to more of the voice you can feel good about, visit Christina's profile at www.thevoicerealm.com.