Voice Over Dilemma – Why Don't I Get Hired?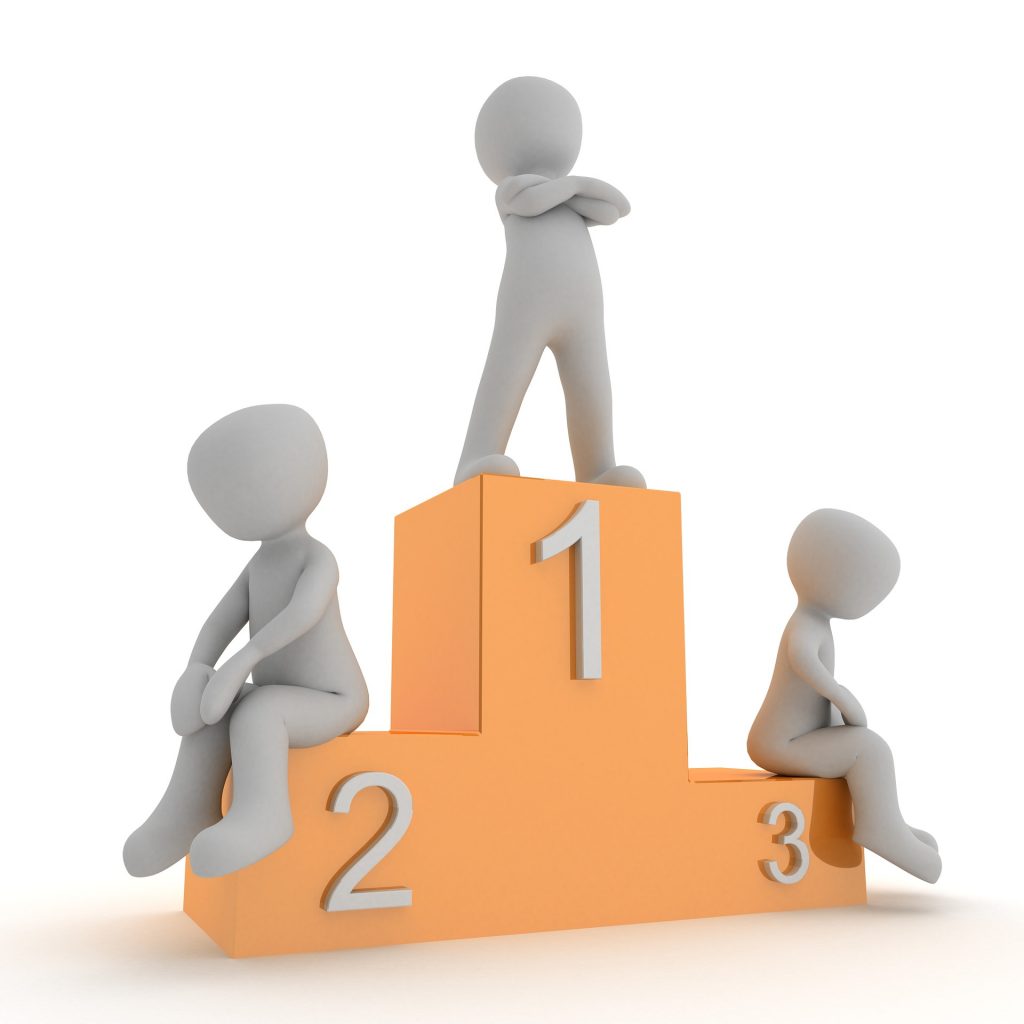 It has been said that auditioning is part of the voice over job. Some would even say auditioning IS the job! So as soon as you accept that audition request, you should be in your A game and perform as you would in an actual paid project.
You may think that professional talents need not be reminded of this, however as auditioning for roles have become a daily routine, some consummate professional talents may tend to forget even the basics leaving them baffled as to why they are not clinching those auditions as expected.
Talents would ask the total number of talents who auditioned for the project, worry if they need to submit way ahead of deadline in order to be listened to and shortlisted, how many talents may have auditioned before them, etc. – though these aspects may in some way affect the decision of the client, however the main factors a talent needs to be concerned of is their own performance and how they present their audition to the client.
Going over hundreds of auditions we learned that these four items that are often missed are the factors that greatly affect how clients decide on the auditions they receive.
Follow Directions
This should be given, right? However, there are still instances when talents would totally missed out on the directions, whether simple or detailed.
When a client would instruct that they need to hear a natural, friendly tone, you would still hear auditions that sound explanatory, announcer-like, or high-pitched. Or when the read requires that the talent drew inspiration from an era in television broadcasting, the client receives auditions that are bubbly, and sounds like entertainment news reporting.
Following vocal directions is the most important key in winning more projects. You may not have the ideal voice the client has initially in mind, but if you are able to deliver in the tone, style and pace they wanted, you may still end up in their shortlist and eventually win the project.
Give Options
In the 30 or 45 seconds audition you submit be sure to provide 2 or 3 takes of the script in varying tone, style and pace that is in keeping with the client's needs. This does not only show how adaptable and flexible you are, but also shows off that you can collaborate with the client in creating the voice over that works best for them.
And, we don't always get it right the first time around, so by giving the client options you might end up presenting to them your good, better and best performance.
Levels on High
This is the common culprit when it comes to auditions being passed up by clients – the volume of the recording is too low that the voice is hardly audible.
A talent was the first to submit in a Casting Notice, however despite being the first his audition was immediately chucked by the client and removed from the list. Listening to the first 5 seconds of the recording you would understand why – even when the volume of the laptop and speakers were set on high, you can hardly hear his voice. Too bad that he missed out on this as his delivery would have been perfect for the project. If it weren't for the volume, the client would have had taken the time to listen to his submission completely.
As simple as setting your levels on high speaks volumes of what you can deliver for the client. The client may equate low volume to poor quality equipment, and recording skills. Don't make the client strain their ears just so they can hear you.
Leave a Note
Leaving a personalized note tells the client that you are 100% interested in getting the project and their audition request is not just one of the run-of-the-mill projects you audition for daily. Don't just put in a "thank you" template, but take time to express how you can meet their requirements. And yes, clients do read these notes… historically, 90% of the talents who were awarded the project through an audition left a personalized note.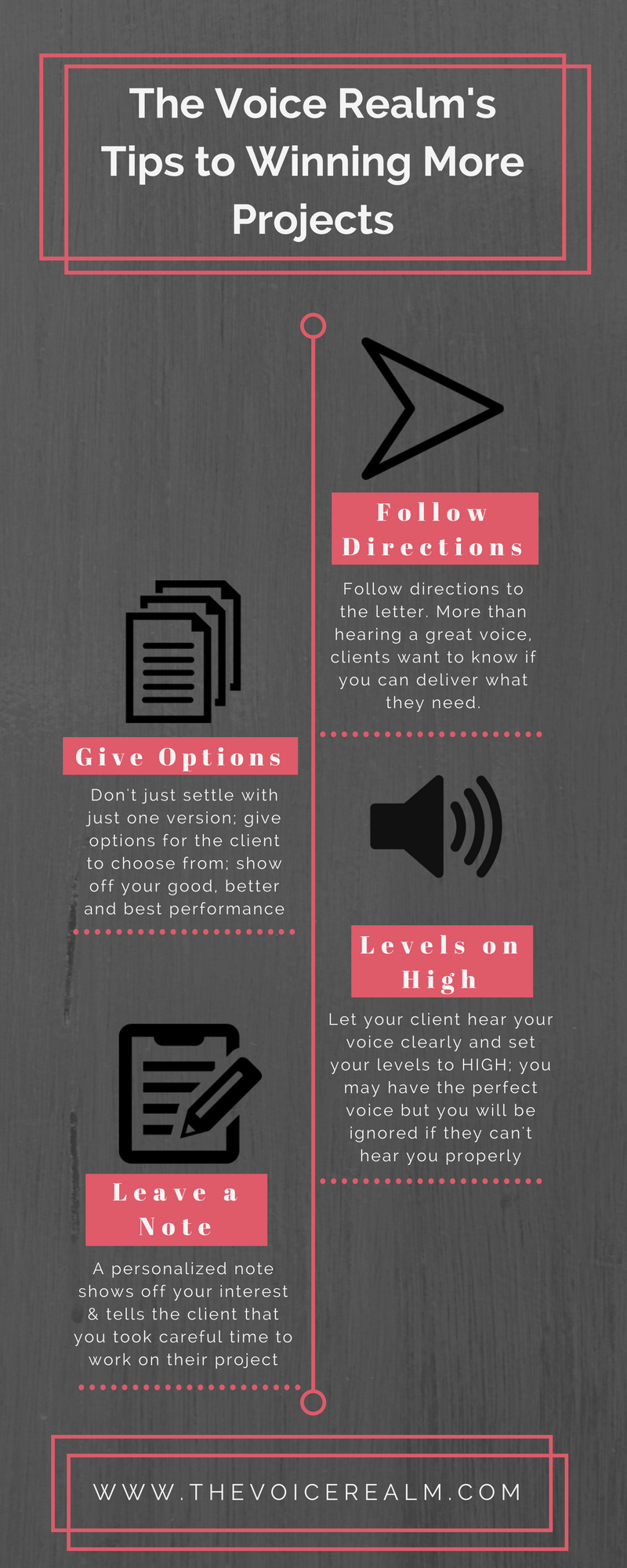 These fours items, should no longer be tips but already ingrained into your personal voice over audition process. Understandably, voice over talents audition to countless projects day in and day out, that it may for some become mechanical. However if you want to see positive results in your auditions, you should always bear in mind that rather than numbers, quality matters all the time. Don't churn out 100 auditions and hope that you get at least 25 of them, but create 25 quality and well-presented auditions and you may get 100% success rate.