Top Five Things Other Voice Over Actors Do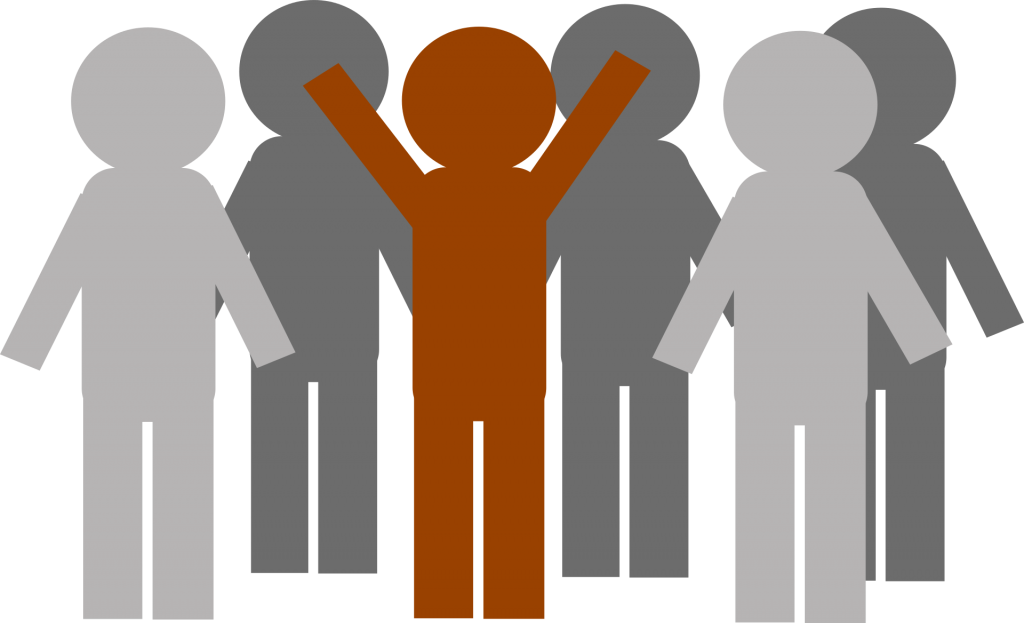 Be prepared to face rejection… Understand you're running your own business, in many ways the business of YOU. Be a hard worker, show up early and be professional. You're a part of a production team and you're not the greatest thing to hit this industry, as there are a thousand other folks that are talented and would gladly fill the spot you leave. – Chris Redfield
Chris is right, there's plenty of fish in the sea. And with the current technology and availability of resources, there will always be new and eager talents who are ready to put their best foot forward all day, every day just to snatch up projects and bulk up their portfolio. So what do other voice over actors do day-in and day out to stay afloat in the competition?
Here are the top five things other online voice over talents do every day:
Create an interesting profile
Upload a variety of demo reels
Accept and Submit Auditions on Time
Read scripts on-point
Give a fantastic client experience
Yes… what you normally do each day is the same thing other voice over talents do.
So if others do the same thing as you do, what makes you different then from the rest of the fish in the sea?
The Top One Thing You Can Do to stand out from the rest…
BE BETTER!
Create a BETTER profile
Present a BETTER demo reel
Submit a BETTER audition
Read scripts BETTER
Give BETTER customer experience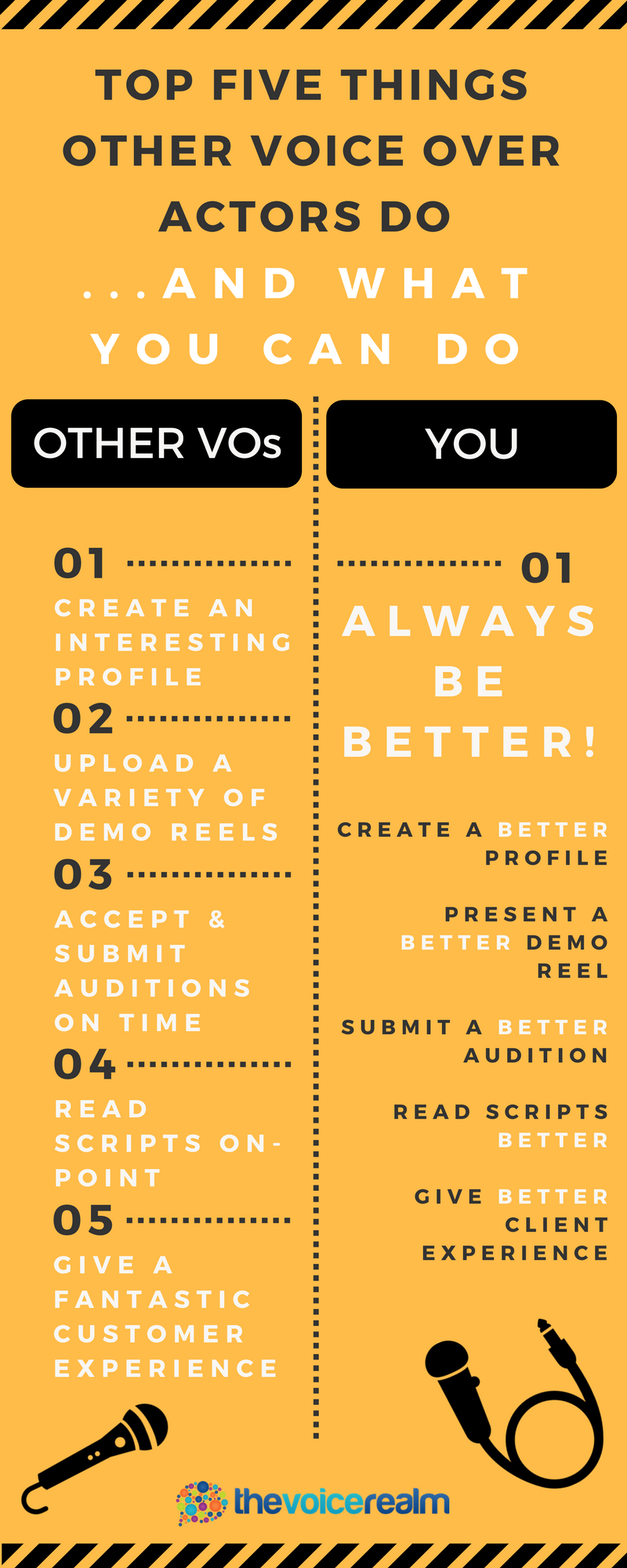 Don't just sit in your laurels – what you have already done, what you have achieved, where your voice is heard, as there is always someone who is ready to do better.
And to be better, you need to know your competition. Scout the site for talent profiles similar to your profile, your niche. Take note of the keywords they used, listen to their demos, observe and evaluate their work.
There is a feature on The Voice Realm site that shows the LAST 10 TALENT BOOKINGS. Take note of talent names that you frequently see on the list. You may not have access to their auditions and what jobs they get, but you can learn a thing or two from just going over their profiles – even just listening to the first five seconds of their main demo… they'll have you at HELLO.
So don't just be another fish in the sea, be the better fish and you might just end up being the best catch of the day!