Behind our Voice Actors: Erika Ruiz Garcia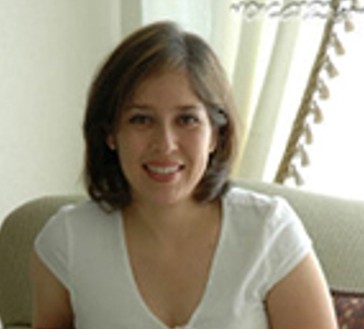 One of The Voice Realm's successful native Spanish speakers, a voice over actor by osmosis and now also an entrepreneur… read about Erika Ruiz Garcia's voice over career and why she loves being with The Voice Realm.
What got you started a career in the voice over industry?
I got started doing voice overs about 12 years ago through my husband, Luis Garcia, who is a voice over talent himself.  He needed a Spanish speaking female voice and I thought, "Sure, I speak Spanish, and I speak it correctly since it's my first language.  How hard can it be to speak in front of a microphone?"  Well, I've learned a lot since then. Doing VO's is not as simple as I thought.  It really takes a great coach, practice, a good ear, and skill.
Do you have a voice over actor you look up to? Why?
I recently had the opportunity to meet Randy Thomas at the VOICE conference in Anaheim, California.  I knew about in the VO world.   She is the first woman to ever announce the Oscars, Emmys and Grammys on live TV.  After meeting her and listening to her story, I felt great respect and even more admiration towards her.  She is a very grounded, pleasant and talented woman who has gotten very far in the VO world.  Now that is something to aspire to…
Do you have a particular type of voice work you love doing? Why?
I specialize in Spanish voice overs and love doing narrations, on-hold prompts, e-learning, radio and TV commercials, you name it – I enjoy it!
What is your most memorable project so far?
My most memorable project so far is when I had to record a National spot at a local studio and had a back problem three days prior to the recording date.  I could hardly walk or move, so it took me about half an hour to get into the car to be taken to the studio.  I could feel every bump and turn during the car ride.  I had to use a walker to support myself when moving.  I was only praying that the pain wouldn't make me scream during the session with the client on the line!  Thankfully everything turned out fine.  The spot is being renewed after 4 years and my mobility has been back since!
What is your typical day like as a voiceover artist?
I usually get up and check my email right away.  I like to know what new work I will have the rest of the day and what auditions I need to get on right away.  Since I do translation work too, many times I start with that portion of the job.  I translate the script and set it aside.  I then work on other pending recordings and then get back to the translated document again.  It helps looking at the translated script at a later time, because sometimes a second read prompts to modifications for a better flowing script.  Since a Spanish translation of an English script is typically 25% longer in time, many times I have to contact the client right away so they can tell me if/what words can be omitted in the Spanish version.
During a typical day, I also take care of the other VO related business (review and ship orders, reply to questions and inquiries: VoxTees.biz.)  My husband and I launched VoxTees during the VOICE2014 conference this summer.  We provide a fun and stylish line of T-shirts and other novelties created with VO talent, actors, audio engineers, producers and others related to the voice industry in mind.  Check it out at www.voxtees.biz!
What do you recommend? Setting up a home studio or using a commercial recording facility?
I'd definitely recommend making the investment in your own equipment and home studio.  It's fine to record at a commercial recording studio if the client so desires, but you can't beat recording in your PJ's!
How's your experience so far with The Voice Realm?
My experience with The Voice Realm has been fantastic!  I've been exposed to clients and jobs that I otherwise may hot have found on my own.  I love the customer service I've received (do they ever sleep?) and the fact that they take care and keep track of payments without me having to invoice!
Can you recommend resources or training a serious voice actor should read/take to help them improve in their field?
The training I've received has been local for the most part.  I got (and still get) many pointers and feedback from my husband and coach Luis.  In the Sacramento, California area, I've had the chance to attend workshops with M.J. Lallo and Scott Brick presented by Nakamoto Productions.  There is always something you learn when listening to coaches and other talented VO people.  I'd also recommend the VOICE conference held every couple of years.  The quality of speakers and the camaraderie among fellow VO people is amazing!  Get together with local VO artists, share ideas and tips, form a meetup group in your area, bring in guest coaches or speakers that you admire, many times these coaches are willing to travel to do a workshop if a group of people is interested.  You just have to ask!
What is your advice to aspiring voice over artists?
I would just say, follow your dream! The Voice Over field is very demanding, but it's also super fun and rewarding! Oh, and never stop learning…
Book Erika on your next project.  Visit her voice over profile for a free audition or direct hire.