How To Become A Voice Actor Working From Home – The Basic Steps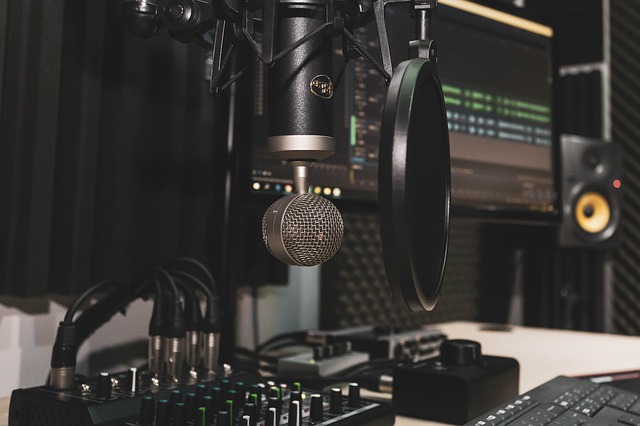 The era of working from home has opened up new and countless possibilities for aspiring voice actors. As opposed to traditional times when one had to use agencies and other intermediaries, nowadays, one can easily reach out to the market and work independently from the comfort of their home studio. Even though the big voice acting agencies still exist, many jobs are being booked online.
The internet technology allows people to connect more efficiently with their clients in big international businesses and small local businesses, without the hassle of setting up physical meetings, especially in light of the current COVID-19 pandemic.
This advancement, however, does not mean that anyone with a microphone or laptop can go online and become a voice actor. The truth is that one needs to follow through with a specific process to become a voice talent. This article describes the complete step-by-step process used when becoming a professional voice actor, including necessary equipment.
How Do I Know if I Would Be a Great Voice Actor?
A voice actor's success depends on several factors, mainly their voice. In this respect, like it or not, we are judged by the quality of our voices. Therefore, if you have a pleasant voice to listen to, this would be an advantage as a voice actor.
A good voice actor knows how to use their voice in different contexts and modify it accordingly to suit their role.
A great way to get the hang of it is by listening closely to radio and TV commercials, audiobooks, and e-learning narrations. If you can properly imitate one of the voices shown, you will be on your way to becoming a voice talent.
You can also buy a newspaper and check out the advertisements in the most popular and authoritative national newspapers: most will be professionally written. You can then try recording yourself reading the text out loud using the voice you are comfortable with. If you find the process uncomfortable or complicated, you will have to improve your voice.
What Equipment Will Need to Be A Voice Actor?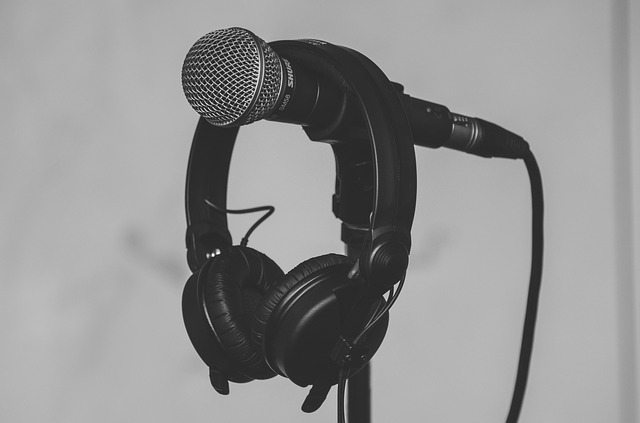 As mentioned earlier, working from home is possible, but it still involves a lot of work. The most important equipment needed is a computer and a quality microphone. For a beginner, here is a list of some essential gear to get you started:
A fast PC with a dedicated sound card or motherboard. 
A good set of headphones or earphones
A quality microphone. These days even USB mics are great!
Audio recording and editing software
Your computer must have a digital audio interface, audio recording software, and the most crucial part, the sound card. It would help if you also considered getting a preamplifier. With these small pieces of hardware, you can easily record your voice and save it as an audio file.
As a beginner, you can find your equipment on the internet for less than $500 (currently €425.12 or £360.67)
As you progress in your voice acting career, you may want to upgrade your equipment so you can produce the best quality recordings for clients, as they will expect nothing less. Sadly gaming headsets and phone recordings won't cut it.
A quality pair of headphones is important to ensure a quality recording, with nothing in the background. In addition, these devices also allow you to hear yourself more clearly when recording. A quiet studio will also go a long way in reducing background noises while at the same time improving the quality of your recordings.
How to Set Up A Home Studio
Once you have bought your equipment, the next step is to set up a home studio. Find a table and set everything up with the microphone on a small desk tripod and clear away any clutter.
You can use a spare room or any space in your house for setting up your home studio. The most important consideration is the space you have available. Most people work from a spare room and even in their closets (for a quite environment), giving you an idea of where to put your equipment and set up your home studio.
The space you have at home depends on how you want to work: some people prefer working in a dedicated studio while others would be okay with setting up their equipment and working from any space that is quite and won't have much room echo. The choice is up to you. The main thing is that you have a quite space with lots of padding around so there is no echo in the room and no other noises except for your voice.
The internet has also brought about the idea of home studios that can be set up in one's home with the help of a computer. The only thing needed for this is a PC and the right software, which you can download from the web. Although it may seem technically difficult to set up, it is fairly simple once you get the hang of it. It will, however, require some amount of time to learn and master and thus requires a lot of patience.
Will I need a Voice Acting Coach?
A professional voice acting coach can significantly help you reach your goals and make you a better actor. It is highly recommended that you hire one to help you learn this new skill. A voice acting coach will help you develop the correct techniques for making a target audience pay attention to what you are saying, rather than concentrating on how well or how badly the words are spoken. This would help you get rid of the fear of being judged by your accent while speaking in front of people.
Voice acting is fun and it can also make a great career path. It is a growing industry, so there are excellent opportunities still unexplored. It is however not easy to achieve success in this business without professional skills, and it requires years of dedicated training. You must also be patient as it will take some time before you have a solid foot in the industry.