Behind our Voice Actors: Wendy Kay White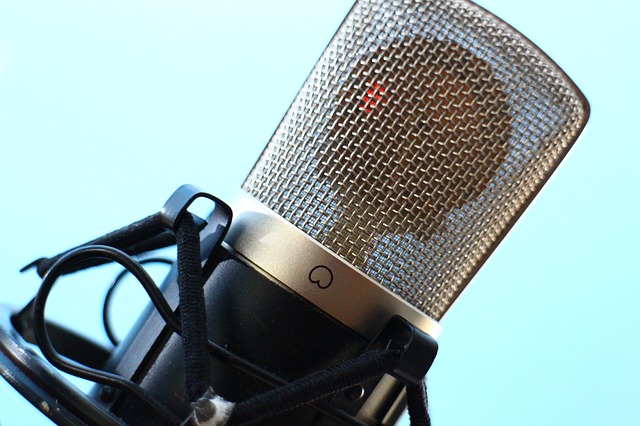 American Voice Actress Wendy Kay White talks about her journey through voiceover career, and shares her thoughts for those who aspire to be one.
I always knew I would enjoy voice work
I always knew I would enjoy voice work, but in my earlier career as a photo editor at a large daily newspaper it would have been considered a conflict of interest to do commercials. But six years ago I left that job (after 29 years), and one of the first things I did was sign up for a voiceover class, then another. I put together my first demo, signed up for an online audition site, and started going after jobs.  It took about two months to get my first one, voicemail messages for a security company. Now VO is my full-time job. I'm represented by Lori Linns Limited in Chicago and Milwaukee.
He cured me of my studio jitters
I've studied with a lot of teachers now, but the one who really got through to me and helped me the most was Jeff Lupetin, a voice actor in Chicago who teaches VO at The Acting Studio there and does VO for companies like McDonald's, the Illinois Lottery, HH Gregg and Touchvision. I used to have studio jitters when I first started out, but he cured that. He just has a relaxed way about him that calms me and helps bring out a natural, conversational read.  He and Dave Leffel from BAM Studios in Chicago also produced the commercial demo I'm using now.
Betty White?
I book lots of what they call "senior female" VO jobs, though I'm not actually a little old lady yet.  At least I won't age out of that. I love character reads, and more conventional, middle-aged VO for radio ads, internal corporate stuff, educational modules and narrations.  Medical narration appeals to me, and I'd like to do more of that.  I've also done four audiobooks, and I'm working on another. I've done the audio portion of numerous children's books for the online company MeeGenius from New York. Those are fun.
One of the most memorable spots was a political ad a few years ago that was only intended for broadcast in three Midwestern states, but then was played and discussed on several news discussion programs—CNN, Meet the Press, Hardball with Chris Matthews and others. They compared me to Betty White. That amused me.
I recently did a TV spot for a Neighborhood Housing Services charitable organization in Idaho called "Paint the Town," in which I read a thank-you letter from an elderly lady whose home they had painted and refurbished.
How many other jobs would let us have that much fun?
I love the unpredictability – jobs pop up on a moment's notice and have to be done right away, and you never know when they're coming.  The flexible schedule.  The joy of performing. How many other jobs would let us have that much fun? And especially the other VO people I've met on jobs, in classes, at conferences.  They're an entertaining, creative, bright bunch.
On Studios and Training
I think setting up some kind of home recording capability is essential in the current VO business.   Almost all of my VO work is done at home. It involves some investment, but VO doesn't require an elaborate setup.
I love recording in commercial studios but rarely get that opportunity, because it's not what my clients want, even though I'm in Chicago and can easily go to any studio there.
Before anything else, find a reputable teacher and classes in your area, or somebody established and trustworthy who can coach you on the web or Skype. Listen to the demos of VO pros who have been working in the business for a long time. Find scripts to use for practice – Edge Studio's web site has a script library. There are some good books – Elaine Clark's There's Money Where Your Mouth Is, or James Alburger's The Art of Voice Acting.
Lessons learned and now shared
Listen to your coach!  You'll find out whether this business is for you, and they'll help you find out what your niche might be.  When he/she says you are ready, then invest in a quality demo produced by an expert in the field. Then get to work!  I've met people who want to work in voiceover, but just keep taking class after class and never actually audition for anything. They'll never book if they never try. But do get training first, because if you sound like an amateur, you won't get a second chance.
Investigate all types of VO gigs, not only commercials, but narration, character work, e-learning, video games,  imaging and promos, telephony, internal corporate, audiobooks.  Find out what you enjoy most and go for it. After a while, the jobs you are able to book will tell you what your niche is.
Embrace your inner actor. It's part of the job, and it's fun to be somebody else sometimes.
Read and record yourself every day, even if it's only for practice.  Set up your home recording space and keep it set up all the time so you can record at a moment's notice.
Try to get auditions or direct gigs from multiple sources.  When you are starting out, signing up for an online audition site or two will produce lots of audition opportunities.  Set up a web site with demos for the types of work you want to do, and make sure it has the keywords to make it show up in web searches.
Market directly to production companies with professional, friendly e-mails, demos attached.
When you have a few gigs on your resume, find a list of agencies that handle VO talents. Most of them have web sites that explain how they prefer to be approached. But don't assume that having an agent means you don't have to market yourself anymore. That never ends.
Most of all,
don't get discouraged if it takes a while to get bookings. Remember, the auditions are the work; the gigs are the gravy.
---
If you wish to listen to Wendy's demo reel, request for a free audition or hire her directly, just visit her profile at The Voice Realm.