John Stretton, the One-Stop-Shop Voice Talent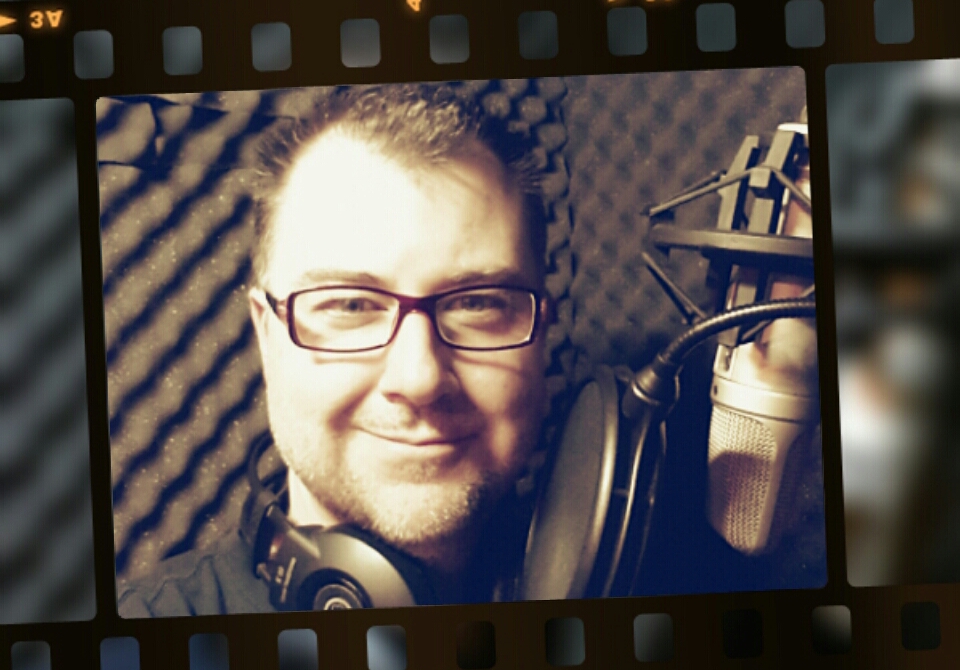 Versatile Australian voice over John Stretton is what clients would call the "one-stop-shop" talent. In his over 18 years of experience he has done a wide-range of characters and voices for film, animation, radio, television, video games, corporate, and more.
In The Voice Realm, John is one of the top talents tapped by producers and agents for their corporate explainer and e-learning videos. We spoke with John for him to share some tips that has helped him be a success in the category. In addition, it is always lovely to hear what an experience talent like John enjoys about the voice over industry.
What preparations do you do before doing a voice over for an explainer video?
It's always important to confirm the client's chosen spoken delivery style for the voice over. I always like to give my client a choice of at least 2-3 different spoken deliveries. This shows diversity of my voice and also gives us both a style to use as a base. This way I find that, 80% of the time, a live REC session (with remote direction) is not usually necessary.
Make sure there are no timing restrictions. I like to make sure that my delivery can fit into the client's timeline – without going over time.
Always pre-read the script, before setting foot in the booth. Familiarity with a script saves time, and means less pickups.
What about for e-learning videos, is your preparation the same with explainers?
With the previous points also in mind:
Is the project the same voice all the way through? Or, are there characters that will interact as well?
Is the intended audience Children? Adults? Teenagers? Business People? Tradespeople?
Does the client want a straight narration – authoritative, for example?
Or, relaxed and casual, or fun and engaging?
Would the client like one of my Australian, UK/British, or American accents?
What's the best way to equip your studio to make it suitable for doing e-learning videos?
My Studio is equipped with a Rode NT2A, through Behringer (rack mounted) processors – to eliminate background noise and distortion. Giving me top quality audio.
My VO Booth is completely sound-proofed, and is equipped with Skype Cam, Patch bay, Monitor/prompter and a soft LED light which is mounted behind and above my head – plenty of light with no glare or discomfort.
Many of the scripts that I receive will have the storyboard (or animation stills) attached. So, I have a Monitor/prompter attached to my VO booth that I can use to easily and quickly scroll through massive amounts of pages – where referring to the pictures are helpful or necessary. Reading from the screen, instead of a script, also means that I can save on printing, and that I can always, instantly, have the most recent script version ready to go!
From your experience, what do you think are the elements needed to make a great e-learning video?
An understanding of WHO the intended audience is?
To be able to take-on or take an interest in the subject matter yourself – which comes through in the read.
BE that voice over, or play that role.
Be enthused!
How do you develop your own version of a voice character?
It all starts with reading the brief. That initial information in the casting call. The more detailed information a client gives in their post or their direction comments – the more I love them for it! Give a few (or more) relevant samples in the audition file to show you have range, flexibility and imagination!
And, then, after the client feedback – build on that. Ask more questions if you need to.
For more complex recording projects, offer to have the client on a live Skype session as you record the VO for them – to ensure they get what they would like.

What's the most memorable voice over project you have done so far? Is there a role or work you still dream to do?
Absolutely! I have had a small taste of animation voice overs – and I want more! I'd love to be a featured voice or main character in an animation feature! I've done ADR, and I know it's hard work, but I think that the experience and the thrill of being a character would be awesome!
And nothing compares to my very first VO booking ever! It was for a 30 sec TVC voice over for a Stock and Cattle Company in Tamworth (Regional Australia). I was very nervous, and it was all new to me. I did about 7 takes I think – in a corporate Style, with a bit of Aussie bloke thrown in. I thought I had blown it, because I couldn't get it first try, but they said they were amazed by my adaptability and that I took direction really well. They paid me 90 bucks, and booked me on a regular basis!
That was 18 years ago, and now I am in my own Studio and pushing out lots of different jobs, every day for clients all over the world. From ads, movie and book trailers, web explainers, real estate, e-learning – even live voice overs at awards ceremonies.
I love my work! 
Speaking of loving the work, what do you enjoy the most about the industry?
I love that I get to be creative with my voice and my audio production.
Every day has a new flavour added, a new challenge – new voice delivery to be created. I love talking with different clients and people from different countries. I love learning how different people do things different ways. There is always something new to learn! After working for myself for over 18 years, I love it!
How about your experience with The Voice Realm, how has it been?
I've worked with a lot of online agents and agencies over the years, but The Voice Realm really does look after their talent.
I love the security of working through the site. I love prompt payment. There's 24/7 online chat assistance, staffed by friendly, helpful team members who know their stuff!
The Voice Realm has fixed rates for job types, and they vet all the talent to make sure that talent have the same high quality standard of audio (as well as voice ability). This is great, because when we apply for a job, it's never a bidding war (like on other sites). Every application/audition is going for the same rate of payment for that job, and you get listened to and assessed on your suitability for the project – not the cheapest price!
My favourite quote (by Benjamin Franklin) is: "The bitterness of poor quality remains long after the sweetness of low price is forgotten"
From voicing in their local radio and television to producing in his own studio, and working for national and international clients, John has indeed gone a long way. What makes him a success today is not just because his amazing talent and versatility, but also his sheer love for his craft.
Listen to more of John Stretton's work by visiting his profile at TheVoiceRealm.com