Voice Over as an Effective Tool in Radio Imaging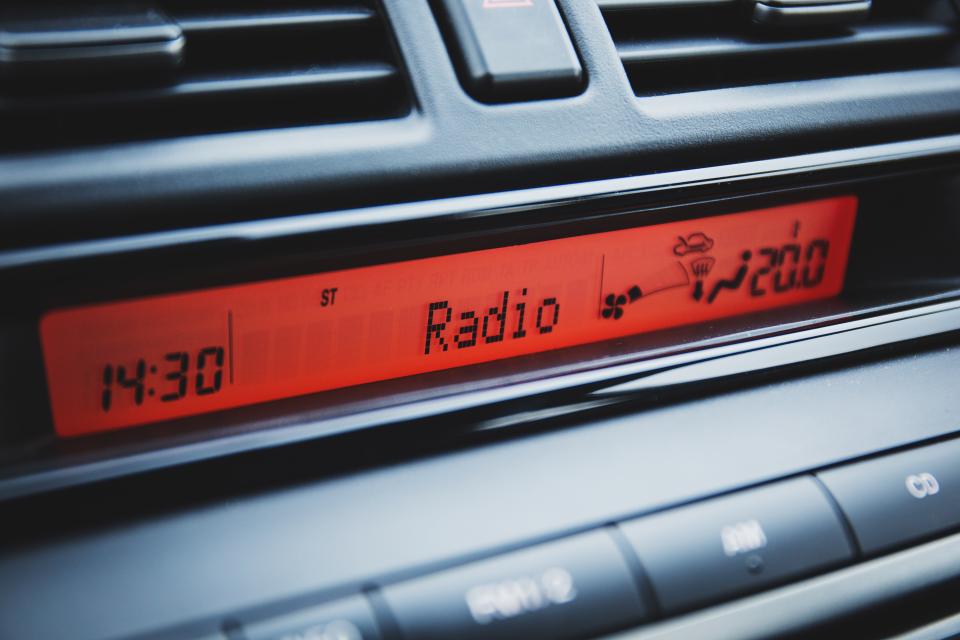 Whatever you do, you need to be unique in order to stand out. How would your radio station rise to the top? Radio imaging is here to save the day.
The Cambridge dictionary defined radio as a device for receiving, and sometimes broadcasting, sound messages, or the receiving or sending of sound messages,  and also defined it as the work of broadcasting sound programs for the public to listen to. Radio, therefore, is a distinct form of entertainment. Since it relies solely on sound, a defined sonic branding is needed to distinguish one radio station from another.
The use of  radio imaging is a way of sonically branding your radio station. Radio Imaging is a radio station's signature sound composition that enables listeners to easily identify the station from the rest in a given market. This signature sound can showcase the station distinct characteristic as to why it is better against its competitors. It can also give the listeners an overview of the content or format that the listeners can expect from the station. Radio imaging is the general term used for varied on-air sound effects that identify, brand and market a particular radio station, like, radio sweepers, intros & outros, bumpers, stingers and drops. 
Radio Sweeps – are segues between songs that give listeners a 20 second or less station identifier or promo.
Intros/Outros – are the show's signature. You usually hear it as an introduction to the start of a program or signals the coming end or wrap up. It can be pre-recorded or done live over music.
Bumpers – Bumpers are usually heard after a commercial break, or before the program shifts from one segment to another. It usually consist of a voice over and music that acts as a transition. These are usually short, about 5-10 seconds in length.
Stingers – are short sound effects, pre-recorded words, fast piece of music (1-3 seconds) that are played to give emphasis to something that the DJ said.
Drops – These are sound bites from movies, TV, or songs.  The length of Drops varies and can either be used as an emphasis or a transition.
The combination of these sound elements produces an overall sound imaging that helps to position the radio station within their market. It is designed to appeal to a certain demographic of audience that the station wish to attract. 
Aside from attracting listeners, radio imaging also sets the mood, tone, and energy of the station. It also builds familiarity and loyalty with the listeners. The radio imaging defines the radio channel sound, with the exception of the actual music or talk content. It also creates fillers and transitions between the programs providing the listeners a more complete and seamless listening experience.
It is important to create a defined radio imaging to promote brand recognition. You need to have a consistent radio image distinction. Scripting by using targeted language and terms that listeners can relate to; and a use voiceover can give the station a unique style and tone. These fillers and transitions help remind the listeners which station they are listening to and with an effective Call-To-Action can keep them tuned in during breaks or commercials, and also direct them to your website or social networks which helps you build your online presence.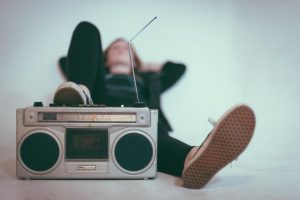 Styles of Radio Imaging
The style of radio imaging is determined by the genre that the radio station wants to maintain. Radio stations should match their imaging with the format or genre of their station, properly. New Generation released a guide to the different radio station formats and their common target audience.
| | | | |
| --- | --- | --- | --- |
| Format | Format Name | Description | Demographics |
| AC | Adult Contemporary | An adult-oriented pop/rock station with no hard rock, often with a greater emphasis on non-current music and softer hits from the 1980s and 1990s | Women ages 25  to 54 |
| AH | Hot AC, Adult Contemporary Hits | A more up-tempo, contemporary hits format, with no hard rock and no rap | Adults ages 25 to 34 |
| AP | Adult Alternative | Eclectic rock, often with wide variations in musical style | Adults ages 25 to  44 |
| AR | Album Rock | Mainstream rock & roll, which can include guitar-oriented "heavy metal" | Men ages 25 to 44 |
| AS | Adult Standards | Standards and older, non-rock popular music from the 1940s to the 1980s, which can include softer current popular music | Adults ages 35+ |
| BG | Black Gospel | Current gospel songs and sermons geared toward African-Americans | Adults ages 35+ |
| CH | Contemporary Hits, Top-4O | Current popular music, often encompassing a variety of rock styles, with CH-RB indicating dance contemporary hits, CH-AR indicating rock-based contemporary hits and CH-NR indicating new rock or modern rock based contemporary hits | Teens & Adults ages 20 to 24 |
| CR | Classic Rock | Rock oriented oldies, often mixed with album cuts from the 1960s, 1970s and 1980s | Men ages 25 to 44 |
| CW | Country | Country music, including contemporary and traditional styles, CW-OL is country oldies | Adults ages 25+ |
| CZ | Classic Hits | A rock-based oldies format, focusing on the 1970s | Adults ages 25 to 44 |
| EZ | Easy Listening | Primarily instrumental cover versions of popular songs, with more uptempo varieties of this format including soft rock originals, which may be mixed with "smooth jazz" or adult standards | Adults ages 35 + |
| ET | Ethnic | Programs geared to various ethnicities, primarily in languages other than English | Variety of Ages |
| FA | Fine Arts — Classical | Fine arts "classical" music often includes opera, theater and/or culture-oriented news and talk | Adults ages 35+ |
| JZ | Jazz | Mostly instrumental, often mixed with Soft AC, which includes both traditional jazz and "smooth jazz" or "new AC" | Adults ages 25+ |
| MA | Modern AC | An adult-oriented softer modern rock format with less heavy, guitar-oriented music than the younger new rock | Mostly Women ages 25 to 44 |
| MT | Financial Talk | All financial or "money-talk" | Adults ages 35+ |
| NR | New Rock, Modern Rock | Current rock, mainstream "alternative" and heavier guitar oriented hits | Teens & Adults  ages 20 to 35 |
| NX | News | All-news, either local or network in origin, with stations also having this description if a significant block of time is devoted to news | Adults ages 35+ |
| OL | Oldies | Popular music, usually rock-oriented, with 80% or more, non-current music, with CW-OL indicating country oldies and RB-OL indicating R & B oldies | Adults ages 25 to 55 |
| PT | Pre-teen | Music, drama or readings intended primarily for a pre-teen audience | Children ages 12 & under |
| RB | R&B, Urban | Covers a wide range of musical styles geared toward African Americans, which can also be called "urban contemporary" or "hip-hop" | Teens & Adult ages 20 to 24 |
| RC | Religious Contemporary | Modern and rock-based religious music | All ages |
| RG | Religious Gospel | Traditional religious music | Adults ages 25+ |
| RL | Religion | Local or syndicated religious programming, often spoken-word, sometimes mixed with music | Adults ages 25+ |
| SA | Soft Adult Contemporary | A cross between adult contemporary and easy listening, primarily non-current, soft rock originals | Mostly Women ages 25+ |
| SB | Soft Urban Contemporary | Soft R&B, sometimes mixed with smooth jazz, often heavy in oldies | Adults ages 35+ |
| SG | Southern Gospel | Country flavored gospel music, also includes the "Christian country" or "positive country" format | Adults ages 25+ |
| SS | Spanish | Spanish-language programming, often paired with another type of programming, with equivalents of English formats including: SS-EZ (easily listening); SS-CH (contemporary hits); SS-AC ("modern" music); SS-NX-TK (news-talk); SS-RA (ranchero music); SS-TP (salsa, tropical); SS-TJ (tejano); SS-MX (regional Mexican); or SS-VA (variety) | All ages |
| SX | Sports | Listed only if all or a substantial block of a broadcast day is devoted to play-by-play, sports news, interviews or telephone-talk | Men ages 25+ |
| TK | Talk | Talk, either local or network in origin, which can be telephone-talk, interviews, information or a mix | Adults ages 25+ |
| VA | Variety | Incorporating four or more distinct formats, either block-programmed or airing simultaneously | All ages |
Hiring a professional voice over talent is an important key in making an effective radio imaging. Choosing the voice that would represent your brand should be done carefully. Their voice should reflect your station's image or brand, and your target audience can easily identify with them – on gender, personality, attitude, energy, sound, tone, mood, diction, etc. You should look for talented and creative individuals who can work with you in putting together a sound that your audience will connect with. This is not an area for the amateur and inexperienced.
With The Voice Realm, affordable radio voice imaging is now within reach! Our website provides radio stations around the globe with the best, experienced, and professional voice talent, at the most affordable rates. Hundreds of voices, thousands of demos, and no amateur voice talent to have to sort through. We offer quality voice over talents without breaking the bank. 
Contact: info@thevoicerealm.com or visit the contact page for help casting the perfect voice talent.