Hire Australian Voice Over Artists Online At Affordable Rates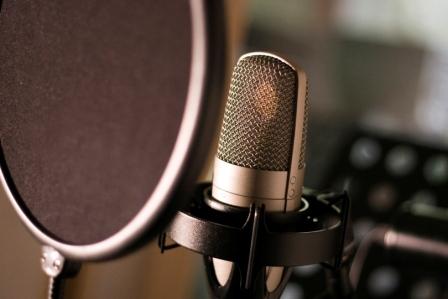 Australian voice over artists are now available to be auditioned and hired through http://www.TheVoiceRealm.com.au in a few clicks.
The online voice over services company continues to expand worldwide as the industry grows, thanks to more applications requiring a human voice such as iPhone and iPad games and programs.
The Voice Realm Australia gives clients located across the country access to some of the country's best male and female voice over artists, without the need for paying expensive studio fees or the hassle of casting directors.
The single biggest advantage to those looking to find a voice for their next project is the fact that there are no inexperienced or amateur talent listed on the site. All recordings are done by deadline, and the system puts the client in direct contact with the voice actor. Clients can be assured of the professionalism of all voices through the "Voice Satisfaction Guarantee." If a voice is not right for the script, another voice can be cast for free.
Voice over casting online has exploded over recent years with production studios, advertising and marketing agencies all looking to save money whilst still receiving a premium product. Male and female voice over talent are in high demand as websites like The Voice Realm cut out middlemen.
Voice over artists listed on the site reside in Sydney, Melbourne, Brisbane and right across the country.
Already hundreds of clients from small businesses looking to update their on-hold phone message to multi-national and global companies finding a voice for their TV commercials have discovered how easy it is to find a voice talent through The Voice Realm. There's no long drawn out audition process, no exorbitant casting director fees, and no amateur voice talent to have to sort through. Voice talent rates are affordable so clients can budget.
Users can select from hundreds of the best voice over artists in the world featuring thousands of audio samples. Recordings can be done in a matter of hours through the "Fast Voice Casting" feature.
The website is now live at https://www.thevoicerealm.com.au.