Christina Ho Celebrates 2016!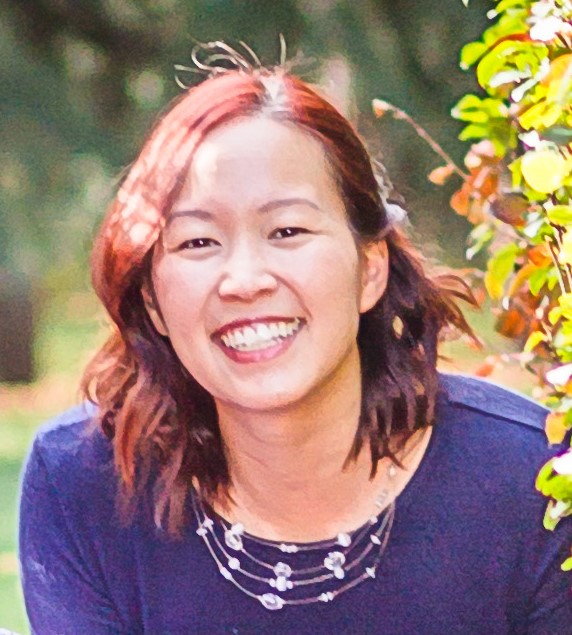 We've done a feature on one of our female voice talents and we are doing another one to celebrate and congratulate her for a productive 2016!
As introduced to you back in June of 2015, Christina Ho is one of The Voice Realm's busiest female Canadian voice talent – and, she still is. The previous article talks about Christina being in the doing stock market analysis business, then went on to do digital strategy and research in a digital agency and then with an airline company before going into voiceovers. She was then flip-flopping work between the finance and digital world when a casual conversation with a co-worker renewed her interest in the voiceover industry. Now, she truly is a voiceover artist and an accomplished one!
We wanted to check on her today and see how she is doing and how she manages to stay on top of things, even as a full time mom.
You are are our highest paid female voice artist so far this year, how do you do it, how do you get that much bookings?
I have been so fortunate to have a lot of repeat clients. They are a big factor in my success so far. In fact, more than half of my income from The Voice Realm this year has been thanks to just one really good e-learning client. Those 60-120 minute narration pieces really add up! That said, I started the same way any other voice talent do – taking a lot of time in the earlier years to audition regularly, working up to the point where now I don't spend as much time auditioning because I've got lots of paid projects to finish first.
How would you describe your communication with your clients?
Communication is crucial. It really helps me when clients provide clear direction, and I have the opportunity to clarify anything that comes up. If there are any potential issues with deadlines, I bring them up right away – or give advance notice to my repeat clients if I'm going to be away for anything longer than a day. Most clients are really quite understanding.
What's your best advice to making a one time client a long term client?
It isn't a fancy formula, but it's really about great customer service for each and every client. That means prioritizing urgent jobs, yet still diligently ensuring larger jobs get done on time. It means hiring an audio editor if needed, in order to make the deadline. If there are any issues with my recording, I keep re-recording until the client is satisfied. And I also like to send a small token of thanks to my best clients (you know who you are).
How has your stay been with The Voice Realm so far?
Great! It's become my top site for voice work, and I've gotten more private auditions and paid jobs (without an audition) than the other pay-to-play websites I subscribe to. I also like that I don't have to negotiate budgets for every new client since all the rates are set in advance. I'll be keeping this subscription going for a while longer, no question.
We can never emphasize enough on the importance of dealing with clients with the best customer service possible. At the end of the day, they are the ones who pay for services we offer. Communicating with clients properly, meeting deadlines, being reasonably accommodating are all important in as far as providing satisfaction and building customer loyalty. Build your client base and you will find yourself working on paid jobs more than doing auditions.
Do you have experiences where client communication paid off for you?