The Voice Over Gender's Influence on Political Ads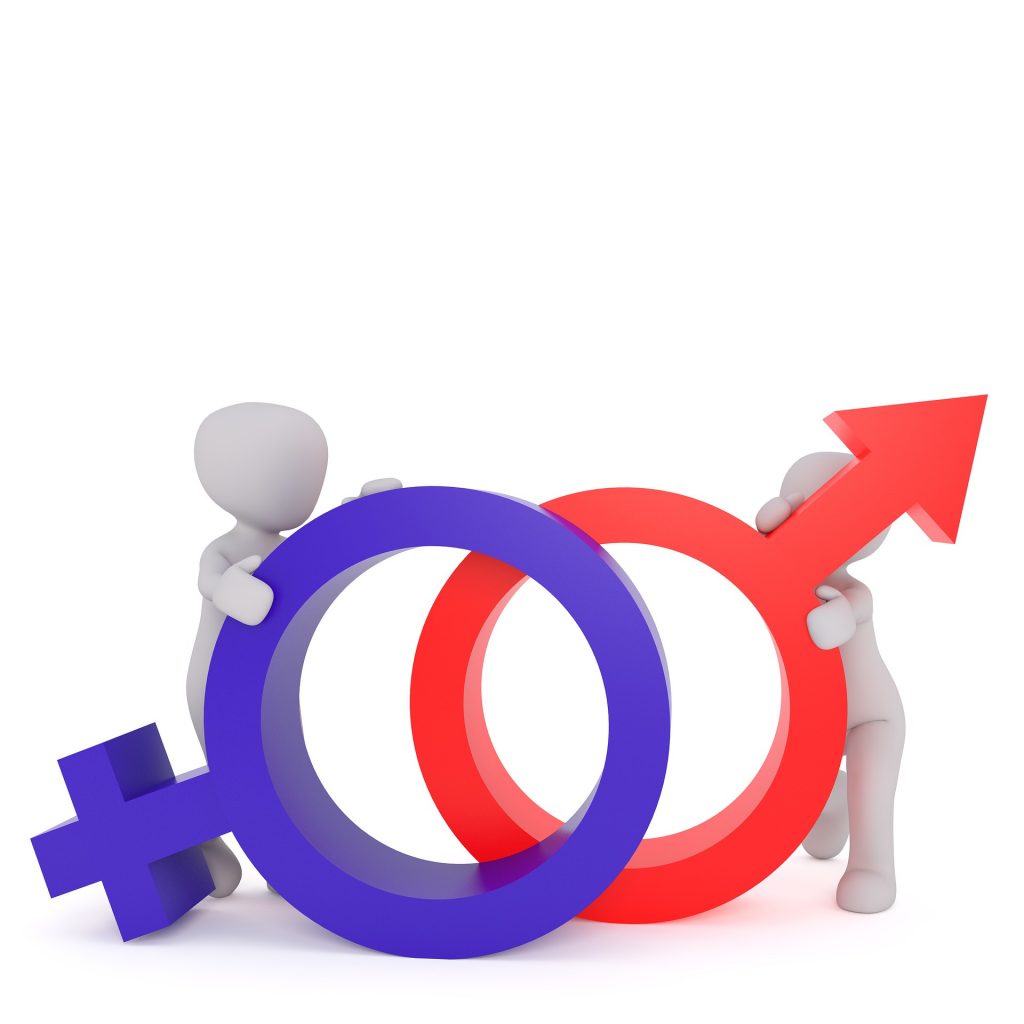 The world of advertising can be another thing when we stat talking about political ads and whether to use a male or a female voice over.  Women's voices can be emphatic and persuasive on on ad where it's trying to sell you services and products because women are known to know better when it comes to rearing children and providing for their needs and for the needs of their household and of course shopping for everyone in the family.
Apparently, what works for those radio or TV commercial voice, or cartoon and character voice overs do not always necessarily mean it would work for voiceover for political ads.  As published in an article by Lauren Leatherby for Journalist's Resource, men's voices were still found by studies to be perceived as more credible as far a countries issue and on international affairs.   Women's voices were only good for 'women's issues' as far as political ads go although the Republicans have used women voice over talents more than the Democrats.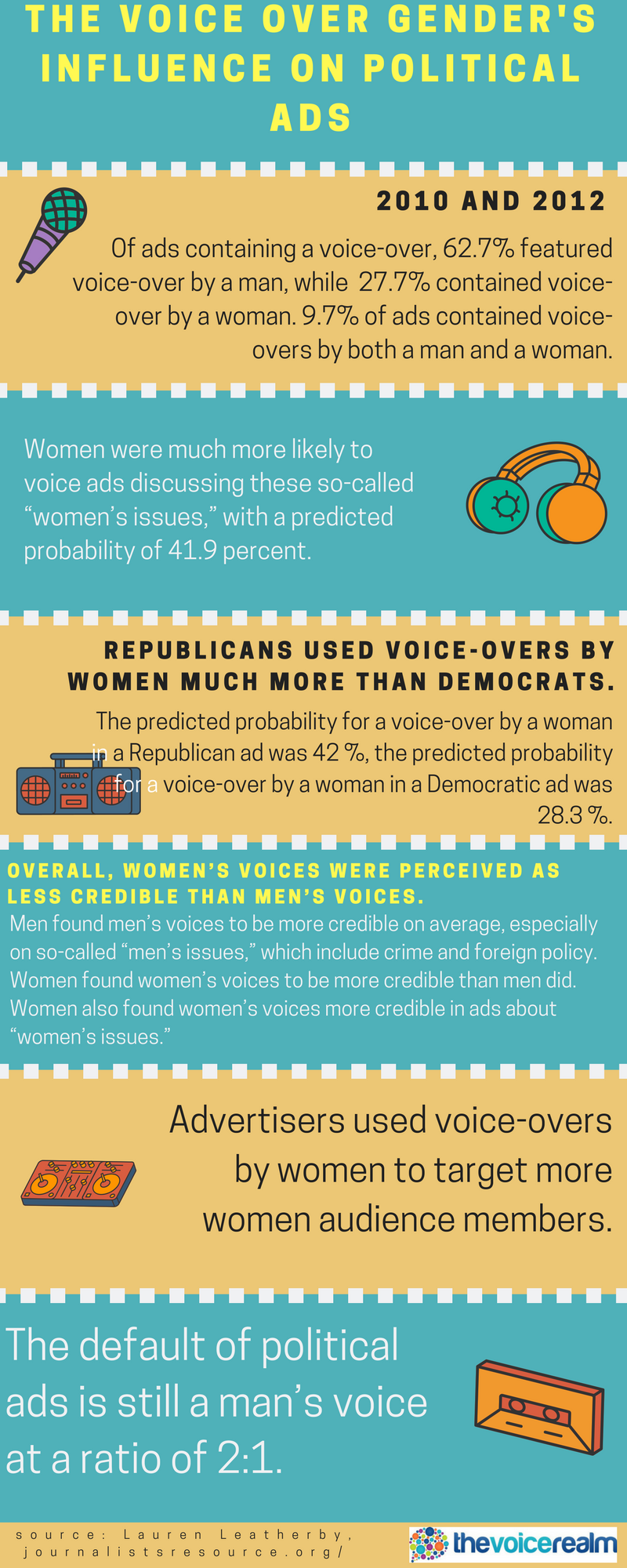 What do you think?  Did male voice overs in political ads have more impact with you than say, if it were done by a woman?