Glen Lloyd: World Class Sound Quality and Business Relations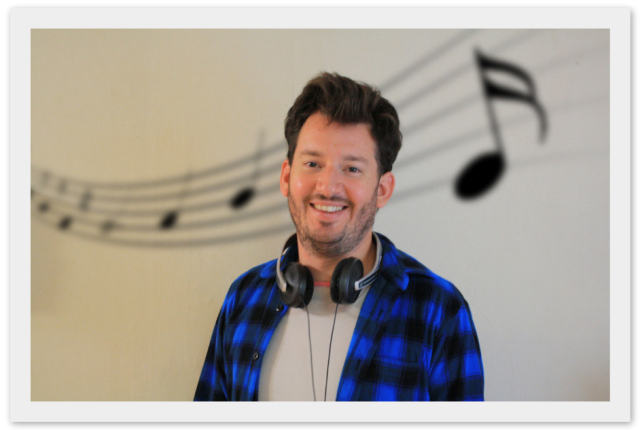 Glen is an Australian voice talent, musician and business owner who launched his post-production house in South Korea in 2012. He has been lucky enough to travel and work remotely ever since, and currently operates out of Hong Kong.
We decided to check in with him to see how he was doing and felt very glad to have heard back considering the very busy schedule he keeps.
How long have you been with The Voice Realm and how would you describe your experience with us so far?
I booked my first voiceover job through The Voice Realm back in October 2014 and haven't looked back!  The site is dedicated to delivering quick, quality readings to clients with as little fuss as possible.
You've been booked paid jobs 38 times so far since the start of the year, a couple are revisions but 38 paid bookings is a good number.  What best practices can you share others to ensure a paid booking?
Apart from world-class quality recordings, clear communication with clients is key. If there are ever any uncertainties regarding delivery, always clarify as soon as possible.
Always deliver with enough time for revisions before the client's deadline as well – just in case!
Edit and listen to your recordings meticulously – your clients expect nothing less than perfection for their product.
Upload as many demos as you can and audition every day, even if you are just starting out.  Eventually you will get shortlisted and then start landing contracts – just make sure your recording quality is up to scratch!
What would you say are advantages to working with a site like The Voice Realm?
The Voice Realm workflow is great – we don't need to negotiate with clients as they already understand the rates and conditions. That means our communication can focus on creative and constructive direction.
I feel confident that there are no 'flaky' clients on The Voice Realm, as they are all professionals who want the best quality deliverables for their projects.
Rates are fair for both client and talent, and all invoicing is handled by The Voice Realm.
I was one of those kids in their bedroom using a double cassette tape recorder to layer voices for home-made radio plays, and I've always admired the voices behind the cartoons that make me laugh.  I purchased a decent microphone, sound proofed my room and gave it a shot.
Having a customer service background has been very helpful in maintaining ongoing client relationships.
The Voice Realm was a great kick-start to my career!
Tell us about your home studio.
I started with a Rode NT3, a condenser mic which was a bit too bright for my bassy tone and not specifically designed for voice, but it was a great first voice mic to start out with.
Once business picked up, I purchased a Neumann TLM 102, which I think is an excellent entry-level / high quality large diaphragm mic purpose built for voice – and I sound great on it!
I placed sound baffling on every wall in my quietest room to create the vocal booth.
All audio comes from a Focusrite Scarlett 6i6 audio interface, recorded on a humble 2009 laptop and edited on an Ableton Live digital audio workstation.
When a client doesn't request a 'raw' recording, I use the Waves C1 Compressor / Gate VST plugin.
What self-promotion strategies would you suggest someone starting out in the voiceover business?
Since beginning my business, I have created my own website, advertised using Adwords and paid Facebook campaigns, used Mailchimp lists, cold-called animation and advertising agencies, and given business cards to anyone who will take them!
But first, check out The Voice Realm – it has a ready-made professional client base and a steady flow of auditions. Share your profile on Twitter and Facebook, and stamp your link on your business cards. Good luck!
It may sound simple and easy – communicate with clients and produce good sound quality recordings.  Simple? Yes. Easy? Perhaps not so easy as more often than not, people don't take the time to respond in a timely manner or to respond at all.  The smaller details is where it counts and stopping to check on a recording before sending it off can be an enormous task.  
Proper response, responding in a timely manner and clarifying things when needed takes dedication and a very real want to deliver a great recording and succeeding.  So does doing quality checking your equipment before recording and checking again that the sound quality is up to par before submission.  Two easy enough steps and yet hard to do.  However, as we know, these two steps are essential to keeping clients, making them remember you and come back to your for your voice.  Developing good relationships between clients and delivering excellent sound and voice over quality is developing and banking on your reputation.  After all, the voiceover business has a lot to do with a name, your name.  You are your brand so if if you want to promote yourself, it would be good to have your name represent great client relationships and word class sound quality recordings.
How would you describe your voiceover talent service?