Doing Voiceover Work From Home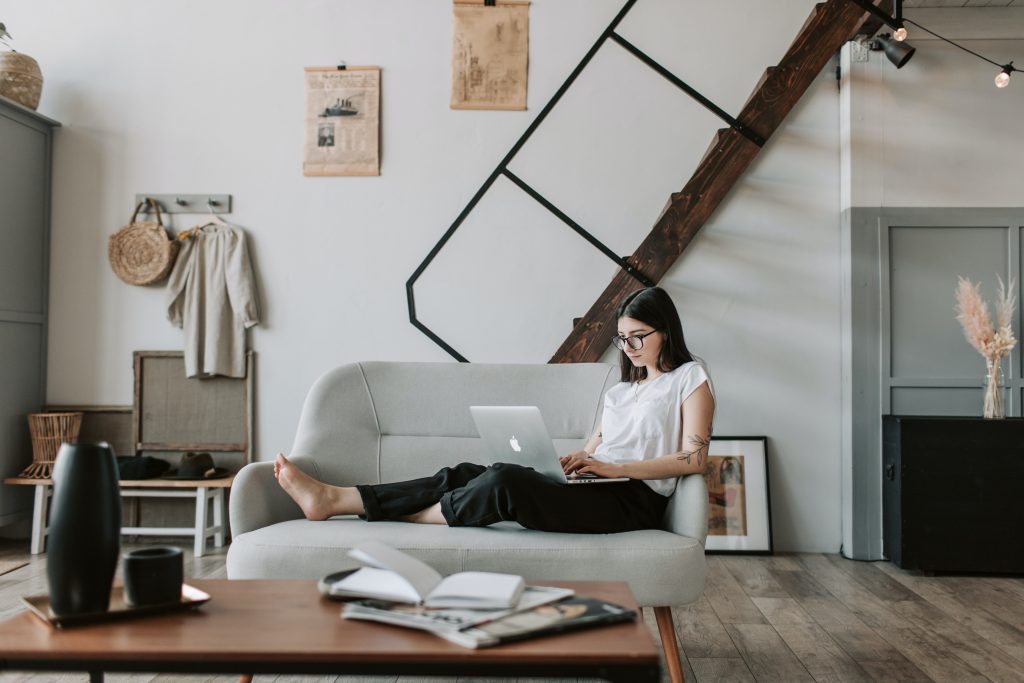 The growing number of people that are working from home are being blamed for the lower rates in some industries.
There is also this belief that if you are working from home, you have a lower salary compared to people who are working in offices. Little do they know that working from home offers a lot of luxuries that no money can ever afford.
One of which is the safety of employees, for example from the Novel Corona Virus that is widespread today. But is working from home not a good source of income?
Is it true that working from home makes people earn less?
If you are working for a big company and they ask you to work from home, it is true that your company may pay you less. However, if you would think closely, you will be saving money because you do not need to spend a lot of money on expenses such as bus tickets, lunch, daycare, office clothing, or gas bills. Yes, the money that may be coming to you is lesser, but come to think of it, the money that you will spend will be lesser too.
With the technological advancements, working from home is no longer a benefit or a reward, unlike when people from IBM are being offered to work remotely back in the early 2000s (sadly, IBM brought back its employees to the offices). Working from home is now a legitimate kind of work. Flexjobs released a study and it shows that remote work has grown faster than any other method of commuting.
Essentially, home-based jobs increased from 1.8 million employees to 3.9 million between 2005-2015. According also to the report from Flexjobs.com, telecommuters earn an average of $4,000 higher compared to non-telecommuters.
How much does remote work pay?
There are several factors that need to be considered to know how much a company is paying an individual to work remotely. First, you need to consider the proximity of where you live, and where the company you are working for is located. Also, you would need to consider your work experiences when you are computing your salary as well. You would also need to bear in mind the cost of living in your city, and where the company is located.
Let's say you live in New York and the company that hired you is from a smaller town, chances are that their pay is based on the particular area where they live. If you are going to do remote work, it is best if you would apply to a company that compensates enough to meet your needs.
Do all remote jobs pay the same?
Many job postings online do not include the salary for the position open. Obviously, not all remote work pays the same. It would still depend on the gravity of the workload that you will have. The perk however of working from home is you have a choice to have more than one employer, as long as you can meet their deadlines, and as long as the time will not coincide with another job.
Listed below are some careers along with their median pay rate for a common job title. Payscale is the basis of the payment information.
Accounting & Finance
The median salary for a full charge bookkeeper:$19.91/hr
Financial specialists like bookkeepers mainly offer virtual accounting assistance to people remotely. Accountants are getting in demand for remote works, in the sense that home-based businesses are seeking ways to find a balance between the costs that their company is spending.
Customer Service
The median rate for a customer service representative: $13.68/hr
Virtual assistants are the most common type of remote work. Customer service representatives can help you in a lot of industries. If you are knowledgeable about talking to people, this one job can be good for you.
Education & Training
The median salary for a tutor: $17.57/hr
Online tutors, specifically Native English speakers are in demand nowadays because people from other parts of the world, specifically from China, Japan, and Korea, are spending a lot of money to learn English.
HR & Recruiting
The median salary for an HR manager: $19.96/hr
As a human resource person, you can help a company by virtually sourcing candidates for open positions, and help with the onboarding of the new hires.
Software Development
The median rate for a Java developer: $40.32/hr
Java developers or web developers in general are earning a lot of money because of the rise of remote work. Why?
Most companies that offer remote work purely operate online. For example, The Voice Realm. We have no physical office, and we purely operate online. That is why we have our trusted developer working 24/7 to make sure that our website is working efficiently.
Voice Actor
The median rate for voice actor: $38.67
Remote voice actors are also one of the highest-paid remote workers today. Besides spending money in investing for a full and quality equipped studio, they do not have to pay anything more. Voice actors also get at least one booked job per day. Like here at The Voice Realm, our voice actors get jobs frequently. The audition process is smooth and easy. All the clients need to do is choose the type of voice that they are looking for, listen to their demos, send out auditions, and voila. The voice acting job is done.
Working from home is not as easy as it looks like. However, if you have the skills, experience, and determination to do it, then do it! Remote jobs do not necessarily pay less. Remote work actually improves the quality of life that people have. Imagine earning while dealing with little to no stress because you are working comfortably at your home?
Imagine not having to deal with customers face to face. Imagine not wearing coats and ties and heels that are super uncomfortable to wear. What are a few dollars cut from your previous salary when you were working in an office, compared to the comfort of working at home where no one would stop you from working in your PJs, and from slouching while talking to other people?
If you think you got what it takes, you need to do it now. You can seek remote jobs from sites like Flexjobs, Upwork, etc. If you want to work as a voice actor, you do not need to go far off. The Voice Realm is here for you.
What are your thoughts about remote jobs? Share it with us!