Find Voice Over Talent Right Here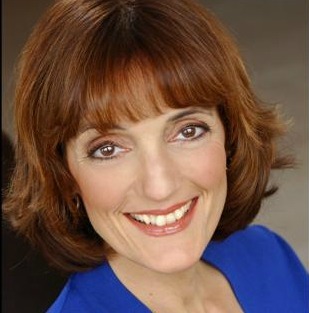 The online voice over industry is riddled with various websites touting themselves as representing the best voice talent online, but then also inviting anyone with no experience to join their ranks by paying a yearly fee. Is this the place you would go to hire a professional voice talent for your next recording?
The Voice Realm only lists voice talent with a track record, an ability to follow direction and dedication to the industry.
You'll find a selection of the world's best voice talent all ready to record your next TV or radio spot, professional voicemail greeting, audio book, web explainer video, iPhone app voice overs, or anything else that requires a human voice.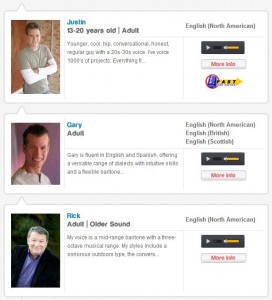 Client's have the ability to audition voice actors individually, working one on one with the artist, or post a Casting Notice and have their script read by a large number of talent.
But an option that many have taken to is booking voice talent directly from their demo's. This saves time and gets the job done quicker.
Budgets are not an issue because all voice talent rates are clear and upfront before any recording commences. So no hidden surprises when voice talent start demanding extra fees for things like 'studio fees'. See our testimonials page for one client's experience on another casting website!
The process of hiring and working with a voice actor on The Voice Realm is simple and hassle free.
You work directly with the voice until the job is complete to your satisfaction. We even have a voice satisfaction guarantee, so you can be sure you've selected the right voice.
You receive an invoice for tax and can have files delivered to your unedited or edited and ready to use.
Male and female voice talent of all ages make up the roster and the site continues to add more accents and dialects from around the world. Whether you need British voice talent, Australian voice artists or Spanish voice actors, we've got them all.
The new choice to find voice over talent in 2013 is The Voice Realm – Easy Online Voice Casting.