Have a Recording Studio On the Go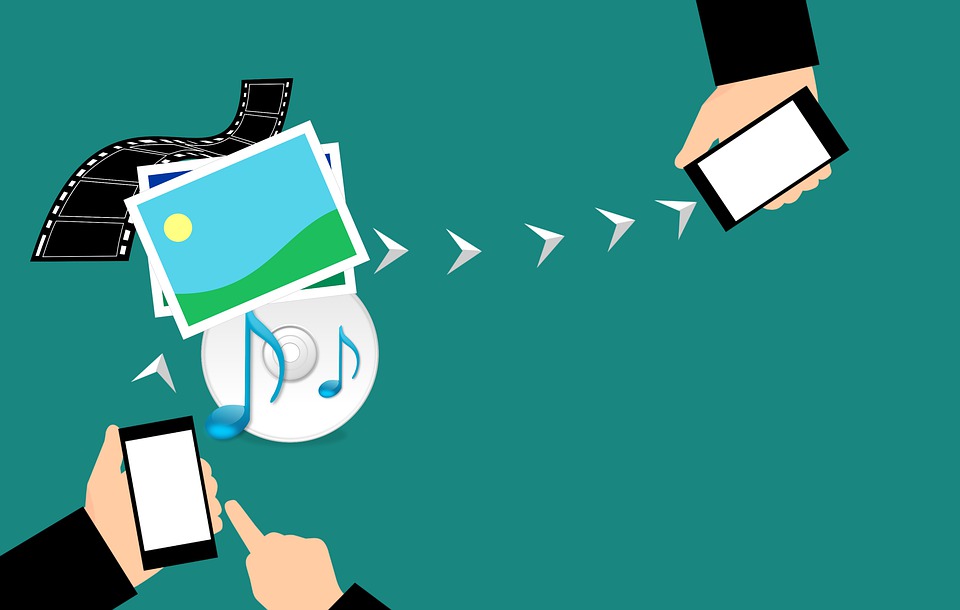 If you work from home, it is inevitable that you will get emails or calls relating to your job ALL THE TIME. Now that it is the season to be jolly, of course you would want to have fun with your friends and family. Even though you are in vacation mode, there would be job-related stuff that would be very hard to ignore. For example, while out of the country, you receive an email from your agent requesting you to send an audition for a gig that you have been praying for. Of course, you will spare a bit of your time to record but the problem is, you do not have your portable recording booth with you. Or maybe, you are just not in your studio and a pick-up for a previous project is needed ASAP, what do you do?
How would these apps help me with my work?
Who leaves their house without their phones, or their tablets nowadays? Thanks to the technological advancement, you can both enjoy being at the party, and not worry about not sending that audition demo! Mobile phone applications might just help you out! If you are a voice actor who's always on the go, download one of these apps, A.S.A.P.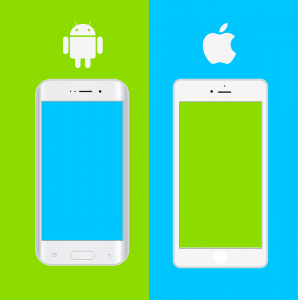 These apps can let you have a work-life balance. Here are five applications that you can use to record, and edit audio when you are not on your home studio:
AudioMaster Pro
(Available on iOS)
AudioMaster Pro lets you choose between fully adjustable 6 band or presets of 3 settings per genre. This gem will help you put  the final touches on your audio production. AudioMaster instantly maximizes the volume and enhances the sonic characteristics of your recording. 
"Our audio algorithm automatically adjusts levels and gives a general sweetening of the mix. Think of it as the difference between a good-sounding mix and a louder professional sounding finished master." – Future Moments.                                                                      
AudioMaster Pro lets you export, save and share anywhere. The app is also Audiobus, IAA and AU compatible. It can also be exported in your choice of wav, m4a stereo or mono. AudioPro Master can be used for Podcasts, Music, Voiceover, etc. 
You can check out AudioMaster (not Pro,) if you want to try first before buying.
BIAS AMP 2
(Available on iPad, iPhone)
BIAS AMP 2 Mobile is a professional virtual amp designer that offers replications of 36 of the best vintage, modern and boutique amps in rock. The app lets you create new sounds by designing your own amplifier, lets you swap out tubes, preamps, power amps, transformers, tone stacks, cab, and microphones. 
BIAS AMP 2 Mobile has new features compared to the first version. The new features include a powerful new user interface, new preamp and power amp modules, tubes, tone stacks, Blues and Bass amp packs, new Dynamic Tone Control, new speaker cabinet module with multi-mic capability and open/closed back cabinet emulation and much more. 
The app boasts complete, accurate and versatile component-level amp modeling; factory categories that allow you to organize amps by music genre and sonic impact (clean, blues, glassy, crunch, metal, acoustic, and bass); customizable preamps, tone stacks, power amps, transformers, cabinets, and mic selection and placement, and a whole lot more.
Bias AMP 2 is also available on desktop.
Voice Record Pro
(Available in android and iOS)
Voice Record Pro is developed by BeJBeJ Apps. It is a professional voice recorder app made available in android and iOS. It allows you to record voice memos and on-site sounds at unlimited length with configurable quality.
Recorded voices are in standard AAC/MP4/M4A format. They can be converted to MP3 and can be saved in various places like Google Drive, DropBox, Microsoft SkyDrive, SoundCloud, FTP server. Files can also be sent to other devices via Bluetooth. You recordings can also be downloaded directly to your PC using built-in web server via local WiFi connection. This app is so efficient, it can also transfer import your outputs from other apps, send audio or a movie via email. Additionally you can convert the records to MP3, trim, duplicate, and append the records.
n-Track Studio DAW 9
(Available on android and iOS)
This app lets you record and edit audio tracks. You can also add & edit audio tracks using the app's  loop browser & sample packs;create melodies using the internal keyboard or the built-in virtual instruments; use the mixer to adjust levels, pan, EQ & add effects. The app is very efficient, you can save or share the recordings directly from your device!
Its main features are:  stereo & mono audio tracks; virtually unlimited number of tracks (max 11 tracks without in-app purchases; loop browser; in-app sample packs; group and aux channels; Pianoroll MIDI editor; step sequencer; on-screen MIDI keyboard; EQ with 2D & 3D Spectrum analyzer + chromatic tuner. You can even import existing tracks from your iTunes library! It even has a pitch correction plug in.
n-Track Studio DAW 9 has more additional features that can be unlocked when you purchase the upgraded versions.
MicSwap
(Available on iOS)
MicSwap was created by Gary Levitt of Future Moments and programmer Wim de Nood. This app transforms your ordinary iOS device into a studio, mic emulator and recorder. MicSwap is an intuitive recording app that simulates a real recording studio environment. Record with 13 of the best studio microphones around. It's a microphone locker and recording studio in your pocket. Each mic has its own sound and you can choose between 13 (more coming) professional microphone emulators. You can also record and filter new or pre-existing audio.
Levitt, who played in bands and run a recording studio, saw that they can capture a niche in the growing mobile music industry. He wanted to create an application that he as a musician can use. But Levitt shares that MicSwap is not just for musicians and singers, but also for musicians, podcasters, voiceover artists, public speakers, sound hobbyists and various people recording various things.
Levitt explained that each professional microphone included in the app has its own sound and can be selected to get a sound that works best for the user's needs. He continued, "This is especially helpful for voiceover artists to record mobile on the go. MicSwap also has a gain knob so you can be sure you're getting a good level in your recording. You can also use one of our other apps AudioMaster to sweeten the mix and boost the volume. In MicSwap you can also change the sound after your record so you ensure you get the best tone before exporting and sharing."
As a professional user, you can upgrade the app into MicSwap Pro as it gives you the ability to use an external microphone or interface for high fidelity quality recording. Voice over talents can get a professional sound wherever they are with just iOS device and microphone.
Remember to not be reliant on these apps alone. Nothing beats a recorded audio from a well-equipped home studio, or a quality portable recording booth. These apps should be used for emergencies only.
Aside from these apps, there are also mobile phone apps that you can use to practice your skills. These are the apps that you must have if you want to keep a professional image. Be reachable, and always be ready to record behind that mic.  
What apps would you recommend to freelance voice actors?