Heard But Not Seen: An Interview with Jennifer Tophoney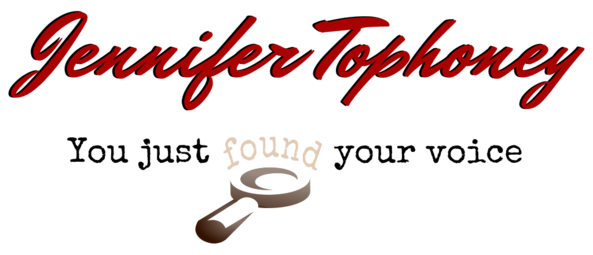 It has always been her passion since she was a kid — the irony of how she's in love with music but hated singing in front of many people that brought her into the rewarding industry of voice acting. 
Jennifer Tophoney labeled herself as behind-the-scenes kind of girl. Since she was a kid, she has always preferred to be heard but not seen. Pretty much says a lot about her fate!
When she landed in the realm of doing voice overs after leaving the radio station, not only did her program director (who happened to be the same man she married!) discovered she can not only do basic commercials, but can actually make a splash in voice acting. In fact, both of them are of the same cup of tea. And so they established their own firm Tophoney Creative Services.
Today, she is known as the Voice Cognito, with her tagline, You Just Found Your Voice. Let's see what lies beneath the amazing sound that we hear today with the Q and A session with Jennifer.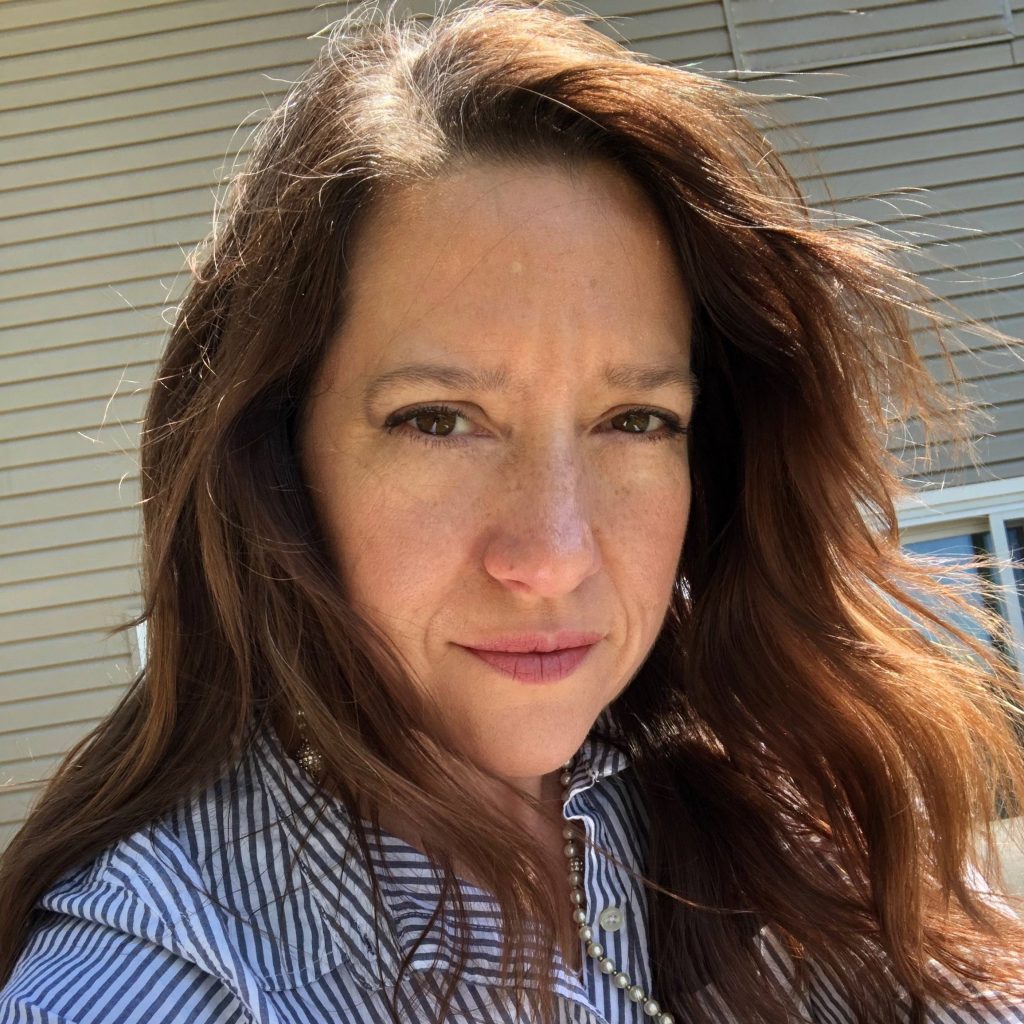 Can you share to us the story behind getting started in voice acting industry?
I started in radio in 1995, quite by accident. I was hired as the gatekeeper at a radio station in November. As Christmas ramped up commercial inventory, they needed more female voices for spots, and it turned out I was good at it. I eventually landed on air for a few years. When I left radio, clients still wanted me on their commercials so we built our first home studio in 2007. (My husband does VOs as well)

2. What can you say about the work-from-home setup of freelance voice actors?
It's great and sometimes, not so great. Since we have 2 kids (now 10 and 14), it's important to us that I'm home with the kids. I can be flexible in my work hours.  Great! However, when clients know you're home, they expect turnaround right away, whenever they send a script. So I often work well into the evening and on weekends. Not so great.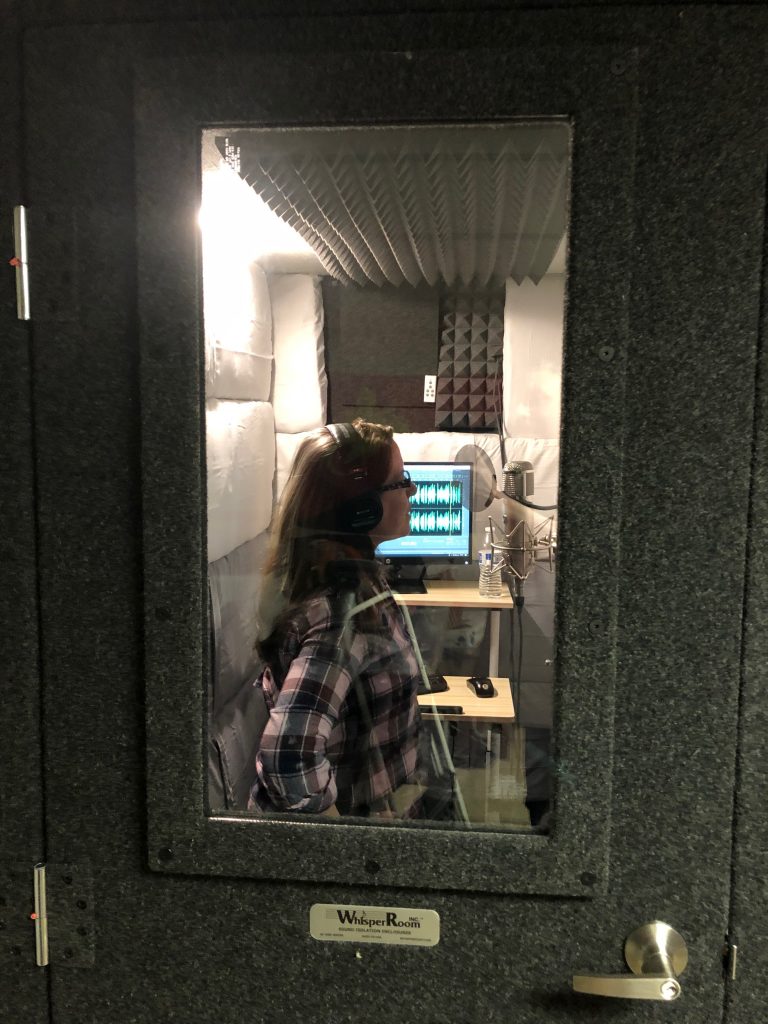 3. The Voice Realm is one of the online voice casting sites you are subscribed to. How long have you been with TVR and what made you start a job with us?
I've been with TVR since November 2016, and upgraded to Premium in 2017. I started with TVR because I was looking for a vo site to replace one with whom I'd recently parted ways.

4. How is it different from other casting sites you've seen?
Since all work is kept on-platform, I don't get to know my clients as well. I generally see a first name and that's about it. The annual membership fee is lower than most other casting sites, but the fee per project is much higher than any other site I'm on.

5. How fast and often do you get booked for a job with TVR?
I'd say I book almost weekly and more than half of my work is repeat clientele. When I audition for a job, booking time depends on the client and how fast they make a decision. It can be within a few days, but occasionally I can hear from someone weeks after an audition.

6. Can you rate the quality of the jobs you get through the site?
At this point in my career, I can be a little pickier about the jobs I audition for, so I tend to go for higher ticket projects. Those don't come up as frequently on TVR, but when they do, I have a consistent success rate.

7. What do you like the most about working with The Voice Realm?
It's nice to not have to deal with invoicing clients. And I like that I just have to check my email rather than comb through a site for auditions and check for messages.

8. How can TVR improve?
Things flow about the same as they always have as far as functionality of the site. Since  I've been on TVR for a few years and have built a nice rating, the work is good.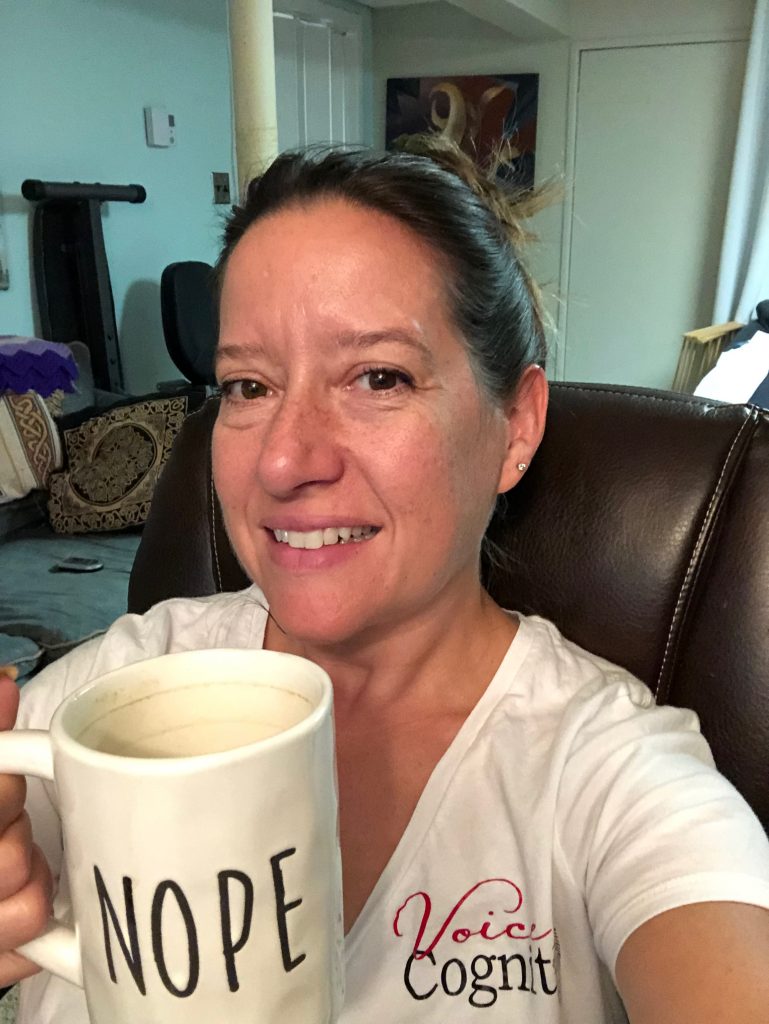 9. How did you find the customer service of TVR?
CS does a good job. Generally get issues solved quickly and always professional. 

10. Where do you see the future of the voice over industry going?
I see a lot of people who think they can buy a USB mic and use Garage Band to edit and get VO work. They read a blog post on how to make money from home and the author said "Voice Over is easy!" So I think we're seeing a division in the quality of voices and projects. New buyers see lowball prices from VO's new to the game and generally learn the hard way that you get what you pay for. While we all need to build our reputations and start somewhere, consistency in quality of work and price for usage need to go hand in hand.

11. Can you tell us the advantages from being in control of which jobs you audition for?
I only audition for projects I want my voice associated with, at the rates I feel are on par with the industry. I can audition as much or as little as I want and I don't get emails saying, "We haven't heard from you in a while. Do you still want work?"

12. How likely are you to recommend TVR?
I think TVR is a great place to build your resume and your platform reputation to increase your earning potential. I have recommended TVR to other VOs because the annual fee is easily recouped. While I feel the commission is a bit steep I work full time at this so the fees are a business expense (though my accountant badgers me about that  percentage)

13. Do you have plans to leave TVR?
As long as I have clients returning with good projects, I see no reason to leave.
If you want to know more about Jennifer's journey, you can visit her Voice Cognito website and her linkedin. If you wish to book her for your projects and experience her voice, you can hire her at our casting site.