The State of Online Voiceover Casting for Talents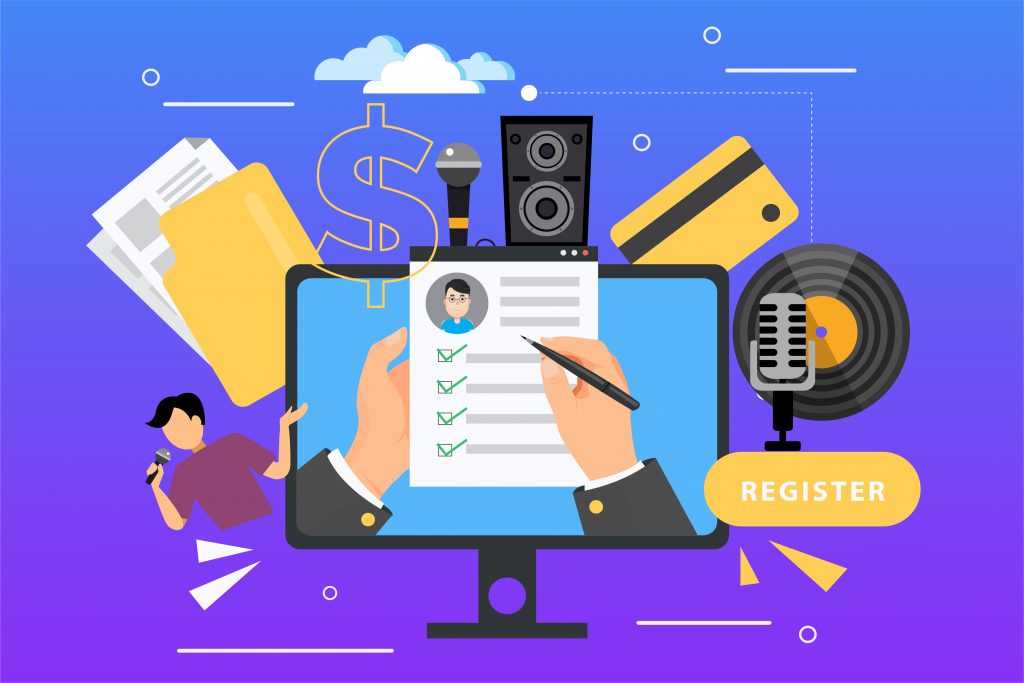 If you are an amateur voiceover freelancer and are still trudging off to a voice casting agency to either meet your talent agent to promote your demos or simply do a live audition, it's about time you consider accessing the digital realm of voice casting. Businesses are increasingly moving online and as a voice actor, you actually run your own business so you wouldn't want to get left behind.
Seekers of voice actors search online and what you include in your profile plays a big role in getting opportunities to be hired by these clients.
The question is, How do I establish my profile as a voice actor online? There are 2 ways as to how you market yourself online and get booked for a job:
Stand-alone Online Profile
Most newbies think they will just buy a mic and start booking jobs. This mindset usually puts a budding talent's journey into failure. Many voice actors need to learn to be entrepreneurs. One essential part of being a successful voice actor is creating a website or a profile that exposes your skills online. For non-tech savvy voice actors (surely many are techy as they get to work on recording software and equipment), building a website can be an arduous task that they just want to leave to their web developer. But for those who prefer to save bucks and are willing to self-learn on tutorials, the web itself is full of open source website building tools to create a profile that compliments on the pay-to-play casting sites.
Your social media presence also, should be on top of all your online exposure. There are many facebook groups and twitter threads dedicated to voice actors working online where voice actors give each other feedback and advice. To sell yourself best, make sure to have a synced presence in relevant social platforms where clients will potentially look from. Remember that your online exposure is your only calling card in the online marketplace so make sure that you state your voice description clearly and with the use of related search keywords.
Online Platforms/Marketplace
After creating your own website which is optional, the next thing you do on the web is search for voice over online platforms. But before we dive into anything, what exactly is an online platform?
Online voiceover marketplace is a cloud marketplace that links one party to another such as producers and consumers and facilitates the interactions in between. The emergence of these platforms has created a significant change on how businesses operate nowadays. Voice acting business is one big user of an online platform which enabled the virtual workspace for both clients and voice actors, eliminating the burden of costly appointments and cumbersome gigs which consume up a lot of our time, money, and effort. It's a win-win situation amongst all three – middlemen (the people behind the online platform), buyers (clients) and sellers (voice artists).
There are 2 main types of online platform:
Subscription
This business model is based on paying a membership fee to access the products or services in the platform. This is the best option of the voice actor is starting to build up his reach online since he will find more clients and even repeat clients as he gets exposed to the market and build a lasting relationship with his clients. For buyers, this platform is usually free but includes an admin fee.
The platform is enabled with the feature to send and receive payments, so for that transaction, the middleman between the seller (voice actor) and the buyer (client) gets a percentage from the overall fee. This option is most voice actors' choice since they do not have to pay anything upfront, and only need to work on the job once booked and paid for either audition or casting. However, the downside for voice actors is that they just wait until they are booked because clients browse through a pool of voice over professionals and select the ones that best suit to their project.
Before pouring it on engaging into online platforms to promote your reel, you should gauge your resources and experience, and dig deep as to how other voice actors earn the most so you know which platform will work best for you. Voice over platforms are sprinkled all over the internet and TheVoiceRealm.com is one of the best. The Voice Realm is one of the pioneering online voice over directory that is exclusive to professional voice actors only to which anyone is allowed to work with. So if you think you have a future in this career and does not know where to start, The Voice Realm puts you in good hands.
The concept of businesses moving online sounds promising, which without a doubt, is true. However, just like every business, voice over trade in online platforms has its pros and cons.
Pros:
You can work in your pajamas literally anywhere you wish in four corners of your home. But this advantage branches into its own pros and cons too. Find out more in this article The Pros and Woes of Voice Over Actors in Pajamas.
You are the CEO of your own product – your voice. You are on top of every operation that happens in your voice over journey. You have full control over your time, your workplace, and the amount of money you earn. You also have the prerogative to choose which project you will work on; it's very easy to say "no" to auditions as online platforms enable the option to accept and reject an offer or book project. If you are out for a vacation and a client booked you a project, in one tap you can easily advise the client that you will not be able to meet the deadline and the bonus part is that, if the client really wants your voice, they sometimes give you the leeway until you are available.
Commute no more! You are free of any burden to physically go back and forth to the voice over agency just to get things done. This encompasses conservation of time, effort and money altogether.
Online platforms use technology to empower automatic invitation to voice actors. This brings significant enhancement to both voice actor and client as it simplifies the burdensome process of manual searching, inviting, and waiting for project opportunities.
Online platforms are easy to use so this is the best marketing strategy especially for newbies.
Job opportunities are coming from all around the world.
Building long-term relationships from repeated business with clients is also one big benefit online business transactions bestow.
Above all else, this is the way you advertise yourself with the least marketing effort done. All you have to do is produce a great demo reel and work on describing yourself in the best manner you can make yourself look professional and trust-worthy.
Cons:
Online voice casting does not promise return of investment especially if you do not take the right steps to make it happen.
Casting and booking platforms take commissions, giving you a deducted pay which is sort of a cheaper compared to market value.
Non-payment situations to which the platform is not responsible of are inevitable, and you have no choice but to undergo them as it is part of your effort to get paid jobs. Consider this as the counterpart of the effort you exert and money you spend when you physically go to a voice casting agency.
Some voice actors forget the world outside the online platform, missing out on opportunities to build their own business.
Put simply, online voice casting presents more benefits than drawbacks. No matter how the cons hold you back from engaging to this lucrative online arena, it's still the best decision to consider getting access to online platform; remember that there's more to miss when you refuse to try something than to keep when you stay static.