The State of Online Voiceover Market for Clients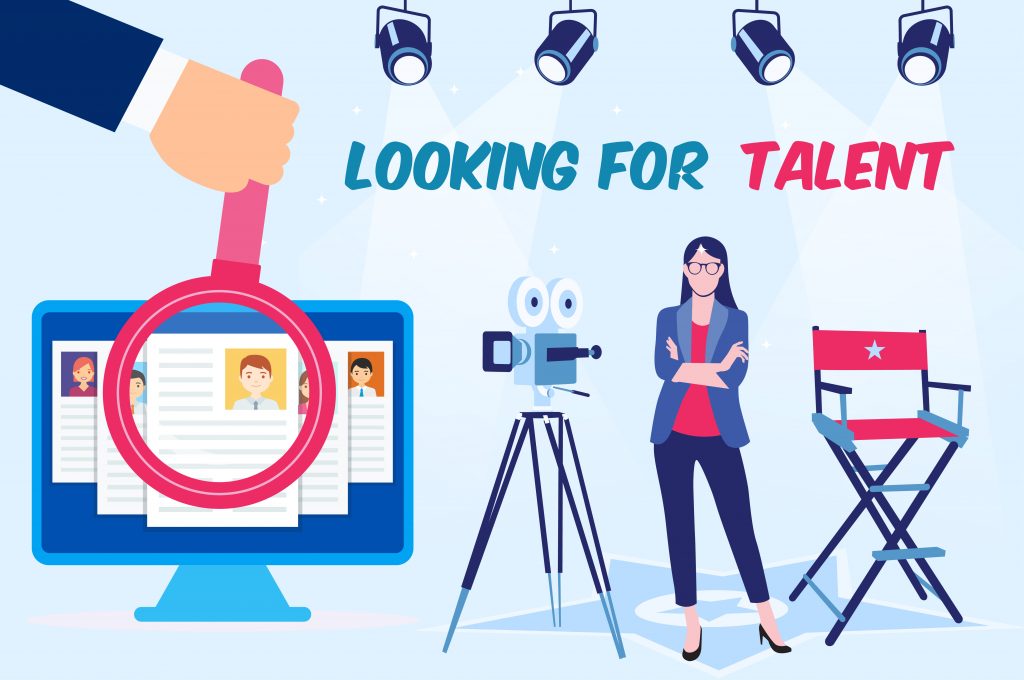 As a client, let's say you are part of video production and your task is to get voice actors for a few roles. Back in the days of slow internet and limited online resources, you would have needed to physically go to bricks and mortar studio, battling traffic, then spend an entire day casting voice talents. That burden has come to an end in the new millennium where nearly every business has migrated to the online realm. With your phone next to you, searching for voice over professionals to your project is just a few taps away.
Clients who buy voice over services can be from any industry and country. Audio production is universal. The voice talents they hire can either be for television, radio, internet, film, audiobooks, narration, corporate films, e-learning, video games, animation, ad agencies, etc.
Just as how broad industries that need voice over products are, the diversity of voice actors is something you wouldn't want to fight tooth and nail over to select the perfect voice that you need. Hence, utilizing an online voice over marketplace will be a game changer. However, while voiceover trade in online platforms does every favor to the client, just like any business, it still presents some cons. Let's go through the pros first.
Pros:
Cost-effective. In years past, you would trudge off an advertising agency or communicate with a talent agent just to get voice auditions. This way, aside from the overhead expenses for your transportation, meal, and other non-pay transactions, you face the inevitable need to allot extra budget because you are working with several people – which need to receive a reasonable pay.
Hiring talents online saves you money as you just need to search, post a job, and the online platform does the rest of the operation. Posting a job in an online voiceover marketplace like The Voice Realm gets you demos, proposals, and a rate free from underbidding so you won't have to worry about varied bids from different talents and hidden expenses (like on some other casting websites). Also, gone are weeks of auditions and expensive casting directors; you get free auditions directly to your inbox.
Convenient and time-saving. Online platforms simplify the mazy traditional process of hiring a voice talent into a few steps that are efficient and effective. Instead of renting studios at $500 per hour for casting and auditions, you just have to undergo these simple steps:
Login to your account in the online platform where you registered for free.
Search your talent in a pool of professional voice actors by keywords, age, gender, nationality, language, or location. This is in fact optional as you automatically receive custom demos and all you have to do is to listen to them. You get free auditions and you are free to hire or reject. But with The Voice Realm who only works with the best voice actors, you are guaranteed with satisfaction and are likely to cut down too many searches and go straight ahead to book a job. The Voice Realm also guarantees you to meet your deadlines and provide quality recordings. Agents are online 24/7 to assist clients with any castings or assistance that is required.
Listen to demos in site, audition voice over artists and book a job.
Review the submitted output.
Make a payment with your choice of online payment method.
Access to international world class talent. In The Voice Realm marketplace, the roster of professional voice actors is carefully screened and vetted. On that account, you get more opportunities to work on popular voice actors in a fixed rate set in the platform. Rates are determined by neither the popularity nor competency of the actor. Rates are determined by how many words are in the script and where the audio will be used. All non-broadcast recordings include unlimited use whilst all recordings for TV, Radio and Internet Commercials are covered by a 12 months license.
Advanced casting technology. The TheVoiceRealm platform is hundred-percent different not just to voice over business a decade ago but to pay-to-play websites as well. You are not charged with service fees unlike other websites. You are not charged for getting auditions of your script. The rates you see are the rates you pay, no hidden costs. The casting system of The Voice Realm allows you to share auditions with your clients without revealing the company as your source. You can add live direct fee to exclusively communicate with the voice actor real time. You also have a dashboard where you can maximize your user experience. In your dashboard, you can see your auditions, castings, paid projects, list of voice talents, payment system, messaging feature to chat talents, and the cloud storage where you can upload and download scripts, audio files, and video files. It also has the feature where you get notified automatically if the talent has responded to you or wants to audition in the open casting that you posted.
Lasting business relationship. Clients who use agencies or talent agents to hire voice actors miss out on the chance to communicate directly with the voice actor. On the other way around, clients who use the online marketplace gets access to unlimited choices and better possibilities to build long-term business relationships.
Cons:
Some voice actors fall short to meet expectations of clients such as not being able to meet the deadline or not being capable to deliver the scripts as instructed.
Some voice actors go MIA (missing in action) and fail to advise clients or to change their availability status in their profile.
Missing out on the fun and adventure found in offices in big cities.
The benefits of online voice casting to clients clearly outweigh the disadvantages. If you are seeking for the best voice actors in the world and wants to get free access to them in no time, drop your pen and paper and register now at The Voice Realm for free!
How's your experience in hiring voice actors? Do you still stick to the traditional way or engage in the online arena of voice casting? Share us your thoughts!