Voice Actors With Million Dollar Voices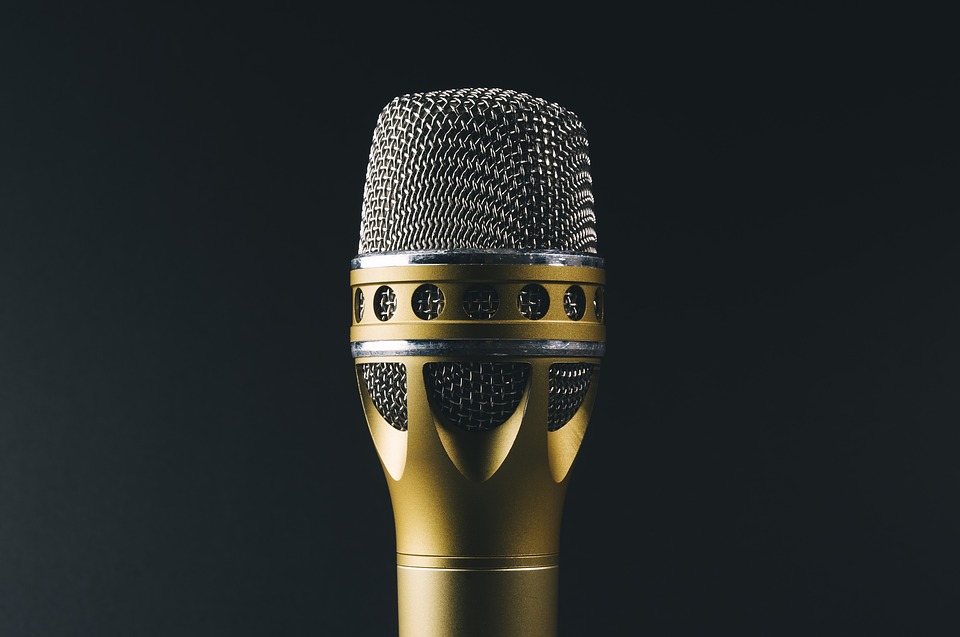 The competition in the voice acting industry is super, so in order to be on top, you really need to work hard. You need to have quality voice, a good character, and great people around you. You need to have good people around you, by good people, we mean people with connections who can help you have your mark in the industry.
As neophytes or as professionals, you know how well the industry pays you for your talent. You also have different reasons why you chose this career path. It may be because of passion, or maybe you were inspired a certain individual to be in the voice acting field. You know people who have now have voices that are worth millions.
Today, we are going to list down the highest paid voice actors in 2019 across several websites. You may use them as your inspiration to keep on recording, and you never know, one day, you might be listed among them too.
Matt Groening
American cartoonist, writer, producer, animator, and voice actor. Groening is the creator of the television series The Simpsons which is the longest-running U.S. primetime-television series in history and the longest-running U.S. animated series and sitcom.
Groening has won thirteen Primetime Emmy Awards, eleven for The Simpsons and two for He also received a star on the Hollywood Walk of Fame on February 14, 2012. This man with a net worth of $5 billion dollars, is the voice behind his character in The Simpsons, both the show, and the video game.
Seth Macfarlane
American actor, animator, filmmaker, comedian, and singer. MacFarlane is the creator of the TV series Family Guy and The Orville , and co-creator of American Dad!. He also wrote, directed, and starred in the films Ted, its sequel Ted 2, and A Million Ways to Die in the West. MacFarlane is the voice behind Stewie, Brian, and Peter Griffin on Family Guy, and a whole lot more. Now, MacFarlane has a net worth of $200 Million dollars.
Dan Castellaneta
His voice acting career started in radio works in 1987. After that, he was hired by Tracy Ullman because of his outstanding performance in a theater play. And the rest is history. Now, Castellaneta has a net worth of $60 million dollars. Dan is well-known for his roles as Homer Simpson on The Simpsons. He also voices many other characters for the show including Abraham "Grampa" Simpson, Barney Gumble, Krusty the Clown, Sideshow Mel, Groundskeeper Willie, Mayor Quimby and Hans Moleman. He is also the voice behind Taz-Mania for Warner Bros. Animation and in Hey Arnold! as Grandpa Phil for Nickelodeon. 
Nancy Cartwright
Bart Simpson's voice is actually a woman, and this woman's net worth is $60 Million dollars. Aside from Bart, Nancy is also the voice behind Daffney Gillfin in The Snorks, Rufus in Kim Possible, Mindy in Animaniacs, and Charles "Chuckie" Finster, Jr. in Rugrats. 
Harry Shearer
Harry Shearer has a net worth of $60 Million dollars. Shearer is an American actor, voice actor, comedian, writer, musician, radio host, director and producer. He started his career as a child actor. Shearer was a member of a radio comedy group named The Credibility Gap. This voice actor is also well-known for his work in The Simpsons.
At first, the voice actor declined the job offer because he thought recording sessions will be much trouble, however, later on, he agreed to be part of the show. Shearer provides voices for Principal Skinner, Kent Brockman, Mr. Burns, etc.
Mike Judge
This Ecuadorian-American animator, actor, voice artist, screenwriter, filmmaker, musician and former physicist, has an eye gouging net worth of $75 Million dollars. Judge is the creator of the television series Beavis and Butt-Head (1993–97, 2011), and co-creator of the television series King of the Hill (1997–2010), The Goode Family (2009), Silicon Valley (2014–19), and Mike Judge Presents: Tales from the Tour Bus (2017–present), and other films. He is known to be the voice behind the character of Kenny McCormick in South Park: Bigger, Longer, & Uncut (1999).
Hank Azaria
Referred by his friends as "the freakish mimic," Azaria already has a net worth of $70 Million dollars. Hank is known for voicing a variety of characters in The Simpsons (1989–present), which has included Moe Szyslak, Apu Nahasapeemapetilon, Chief Wiggum, Comic Book Guy, Carl Carlson and others. He joined The Simpsons as an experienced voice actor but only became a regular cast during the second season. 
Jim Henson
Jim Henson has a net worth of $90 Million dollars. He was an American puppeteer, animator, cartoonist, actor, inventor, filmmaker, and screenwriter who created The Muppets (1955–present). He co-founded Muppets, Inc., which later became The Jim Henson Company.
He was known for voicing Kermit the Frog, Rowlf the Dog, and Ernie. He won the Emmy Award twice for his The Storyteller and The Jim Henson Hour. Unfortunately, Henson died at the age of 53. He was posthumously inducted into the Hollywood Walk of Fame in 1991 and was named as one of the Disney Legends. 
Matt Stone
Known for co-creating South Park and co-developing the Tony Award-winning musical The Book of Mormon with his creative partner Trey Parker, Stone has been the recipient of various awards over the course of his career, including five Primetime Emmy Awards for his work on South Park. Matt Stone has a net worth of . He is also the voice behind South Park's main characters: Kyle Broflovski, Kenny McCormick and Butters Stotch. His net worth is mind boggling, and it is $300 Million dollars!
I know! All of them can already stop working as voice actors, but no, they are still doing it. It is impossible that they are still doing it for the money. It is evident that these voice actors are after the joy of being able to share their talents to the world. Not all of them had connections, but they do have one thing in common and it is HARD WORK. They worked and worked until they do not have to audition anymore, and jobs just come their way instantly.
If you look closely, not all of them also started as a voice actor. Some are even from a totally different career path. So if you feel like being a voice actor because you are in a totally different field now, you might just fail, do not fret! Be passionate, you can also talk to us so we can help you. The reason why this blog is posted in here, is for voice actors to take inspiration. Looking at their journeys, they have been through a lot before being a well-known individual in the field of voice acting. If you keep on working, you might someday be in line with them among the top paid voice actors. Good luck!
Who inspired you the most? Who is your favorite voice actor that did not make it on the list? Share it with us!