Female Voice Over Talent or Male Voice Over Talent? Which Is The Most Popular?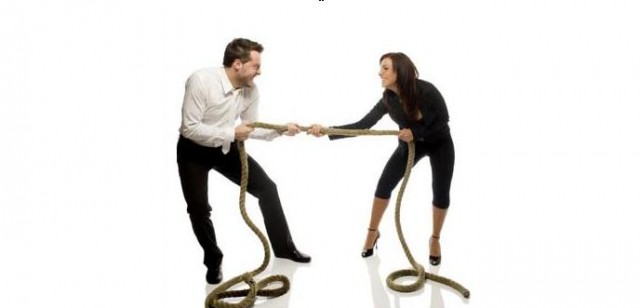 Here at The Voice Realm we recently conducted a survey with responses from over 500 clients and it was revealed that female voice over talent was the choice for videos made exclusively for online use.
The voice over market is an extremely competitive one, with voice over actors in high demand as streaming video and audio continue to proliferate across the internet. Explanation videos are an exploding phenomenon with sites like Google pioneering the trend with their witty yet simple videos that explain how a service can work for a web surfer.
From 500 phone interviews conducted during April 2012, 66% of those voice seekers surveyed said that whilst surfing the internet they prefer listening to a female voice over that of male.
Male voice over talent is generally used for the more hard sell voice recordings to garner authority, whilst female voices are generally perceived to be more trustworthy and friendly. This is perhaps why a female voice is the preferred gender for online videos that are trying to sell a product or service.
The friendly female voice has also been chosen by Apple for the iPhone 4S personal assistant, Siri.
Some research has actually pointed out that the gentle nurturing sound of a female voice could go back to the mother's womb.
The survey also found that those looking to hire a voice over talent are becoming more inclined to book their next voice over recording though an online voice casting website such as The Voice Realm over traditional voice over agencies. The main reasons were the cost factors and ability to control the casting at their own pace.
Businesses looking to hire voice over talent should consider what will appeal most to clients for their chosen application of the recording.
On hold messages and IVR systems have generally been found to be that of the female domain due to the soothing sound required when clients are placed on-hold for extended periods of time. Emergency announcements have been primarily the job of male voice actors.
However a lot of times it may just come down to what feels right with the script being recorded, there is no right or wrong answer.
The Voice Realm voice talent helps clients hire voice artists for all types of  voice recordings, including web videos, radio and TV commercials, ebooks, on-hold systems, stadium and in store announcements, educational, corporate and industrial, ESL and audiobooks.
Languages include English, Spanish, French, German, Italian as well as worldwide accents of Australian, British, New Zealand, South African and many more.
Our voice casting directory site operates 24 hours a day at www.thevoicerealm.com (https://www.thevoicerealm.com/) and www.thevoicerealm.co.uk (http://www.thevoicerealm.co.uk/)