Reasons Why Voice Actors Lose Clients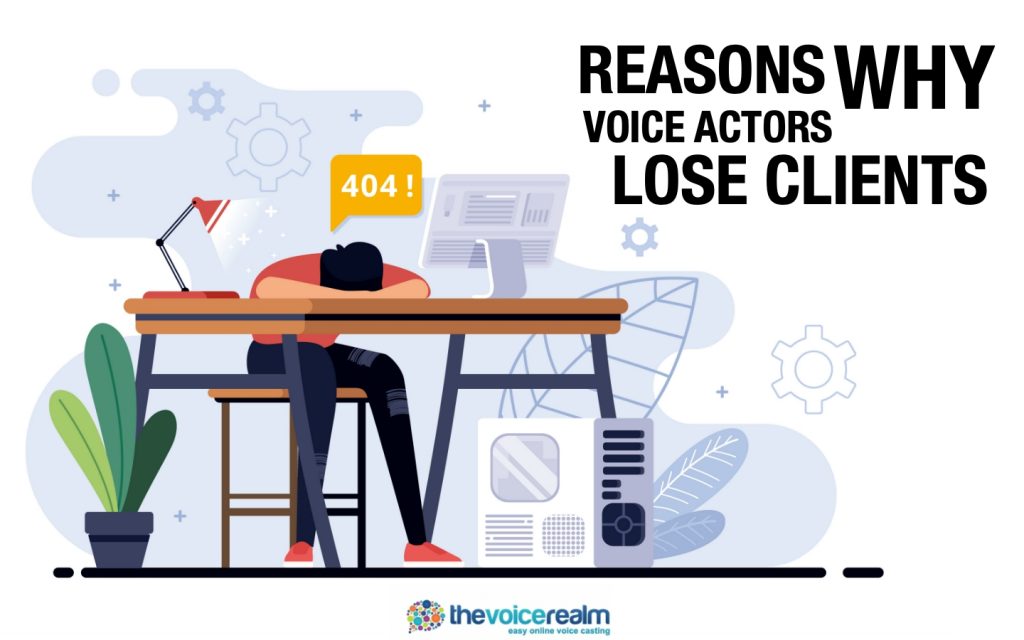 Reasons as to how and why a client decides to quit a voice over talent are completely diverse. The issue can either be the client, the voice actor, external circumstances, or a combination of them altogether. 
Assessing the reasons why you lose a client can be perplexing and it's hard to assume things so we have categorized them for you:
Voice Actor's Shortcomings
You are likely to overthink of possible mistakes or shortcomings you have done when you heard of your client quitting you soon. There can be many reasons, and usually this misadventure happens when you run short of giving attention to your clients and the evolving industry of voice over for focusing too much on just being able to deliver your voice overs.
Here are the possible reasons your client is cutting ties with you:
1. You are no longer training
You've made it far — you're miles away from the beginner slopes. You have a fair share of experience in voice acting, your voice has been lent to various commercials or audiobooks and have acquired many voice over credits. This is when you tend to forget about continuous learning. The Voice Realm always put emphasis on how important voice over coaching or training is no matter your level in the industry.
If you stopped training, you are prone to falli ng into bad habits because no one is guiding you to keep yourself in track. Second, although career is not a race, you'll see your fellow voice actors get better than you and it should not be something to be trivialized. Third, clients love and always seek for new styles. If you do not evolve along the advancing voice over world, you'll lose clients as they will not stick to what is not going to work for them in the future.
2. Lack of professionalism
From the very beginning, it should be by default that you act professional and must be consistent all throughout. Otherwise, it's easy for clients to see minimal changes in your act and it can be a big weighing factor to them. Common gestures that indicates un-professionalism are the following:
Arriving and submitting voice over output late
Not following the script direction
Being arrogant or too shy
Not being accountable to responsibilities
Not replying to messages on time
Poor communication skills
Being a know-it-all talent but not able to perform
Failure to standardize minor things like typographical error in file-naming, formats, etc
To see more reasons that deter a client from using your voice over services again, check out this article from Voice Over Herald. 
3. Poor performance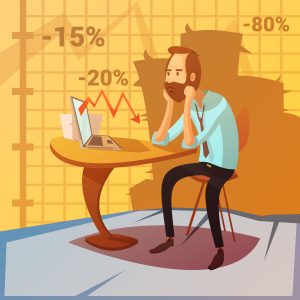 This might be an unusual reason, but is totally possible that the client straight up did not like your voice over output. They simply are not satisfied with either your voice itself, your character portrayal, your style, or your editing. This really happens even if they chose you during the audition when you cannot match your audition voice and style in the actual performance.
Also, not following their direction, even if you thought you did good with your own decisions, will definitely lead to disappointment.
If you can't perform well, your client will definitely waste no time keeping their faith in you, especially if they are chasing a deadline. Voice over talents are everywhere, so it's easy for them to look for your replacement.
4. Inadaptive to technology
You can have the perfect voice, excellent voice acting skills and unique style, but all of them are reduced by half if you do not have the right recording equipment and if your technology is outdated. The following are the technology items that can predict your client relationship:
If your recording equipment is not good enough to bring out the best in your voice
If your voice editing software and file type knowledge is outdated
If your delivery methods are not modern (e.g. Your rate card has "FedEx")
Client's Rationale
It's almost spontaneous that you think it's your fault as your initial reaction when a client tells you they are taking a different direction. But sometimes, it's the client. There can be many reasons that define client's decision on choosing talents.
They may be changing their direction.
They may be looking for a different way to reach their target audience.
They may be looking for a change in their image or brand positioning.
They are acting out of their best interest.
External circumstances that are out of anyone's control
Unexpected scarcity of budget. On a general sense, this can be the least possible reason. The federal government could have cut the client's budget by 50 percent so they have no choice but to terminate some of their contracts.
---
Losing a client is without a doubt, an exhausting and depressing encounter. Here's a https://www.thevoicerealm.com/blog/voice-actor-tip:-attempting-to-win-a-losing-client/(opens in a new tab)
How about you? Have you ever lost a client? Share the story with us in the comments below!