A Deep Authoritative Voice With a Smile You Can Hear – Australian Voice Actor Andrew MacRae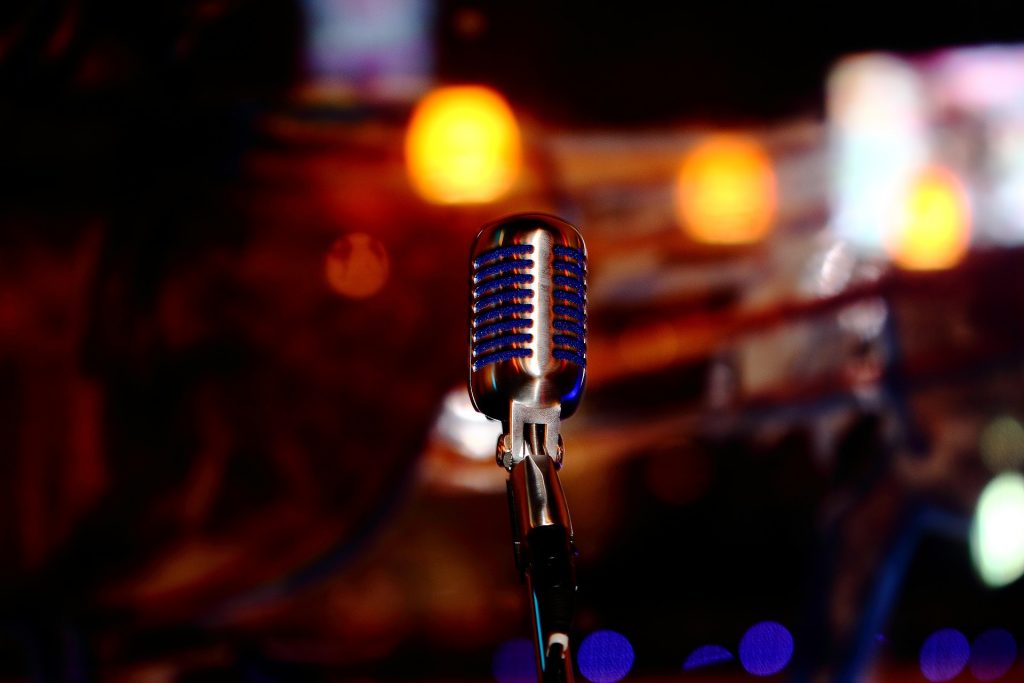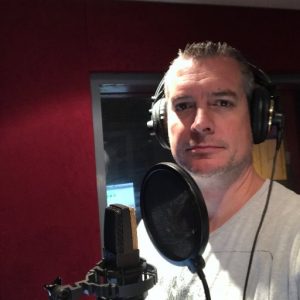 He was young and innocent when he started doing things that signal a bright future in voice acting. Andrew and his siblings used to impersonate TV and movie characters when they were young. Although it took some time with a different career before he finally married voice acting, his impersonation of movie characters is his stepping stone in this career.
Truly, hearing on how someone become a voice actor by doing silly things as a kid is one of the most incredible and inspiring voice over stories.
Andrew MacRae is an Australian male voice actor who is known for his tag line, "A Deep Authoritative Voice With a Smile You Can Hear". His versatility and acuteness are what makes his client love him more than his voice quality.
We've come across a short interview with Andrew. Let's hear his story about his voice over adventure.
How did it all started in the voice over world?
After a long career in hospitality, there came a time about 15 years ago when I decided I needed a change. I remember driving somewhere one day trying to find a radio station that played some decent music but it seemed every single one was playing advertisements on a non-stop loop. My frustration quickly turned to wonder as I realized how many different voices were being used, and therefore paid. I looked into the voice industry as soon as I could, got some coaching, did some radio and emceeing, asked a bunch of pestering questions to some pros and finally recorded my first demo. After being laughed at for its poor quality, I trained harder and my next demo was better, and so was the next one and so on. To this day I'm still learning and evolving and my latest demo is my best yet. 

2. Freelance voice over has always been preferred by many voice actors. What's your take on this?

Working from home has been great for me. I set my own hours and those hours can be moved to accommodate the rest of my life. This makes the all-important marketing side of the business more manageable. But that's not all. There's no commuting or dress code to worry about and being very comfortable in my own customized studio space helps me get the most out of my voice regardless of the job. And who doesn't like working in their pajamas? Having said that, there's still no substitute for getting out into a world class recording studio and working with a professional sound engineer and a director, preferably with the client in the room!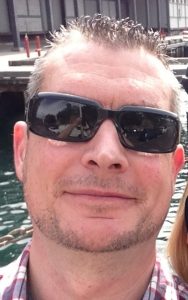 3. How did you get started working with The Voice Realm?

I received the "We'd love to have you" email from The Voice Realm in June, 2014. I'd heard about the growing online presence of casting sites and decided to check it out. 

4. What sets it apart from other casting sites you've seen?

In my personal experience, one of the main things that separate The Voice Realm form other casting sites is communication. Many times I've sought help from customer support through either an email or better yet, a live chat, and any issue I've had has been resolved quickly and thoroughly. It makes a big difference.
The Voice Realm's Customer Support is one of their best qualities.

5. What can you say about the booking process and job quality of the casting site?

I'm sure I'm not the only one in the industry to sometimes feel like I'm on a rollercoaster with regards to booking work – a busy week can turn to radio silence at the drop of a hat. At least with The Voice Realm I can count on a regular source of auditions that are more consistently becoming bookings.

I've been fortunate enough to be given the chance to work with some really interesting people/organizations through The Voice Realm and often had them become repeat clients, which is always the goal.

6. What do you like the most about The Voice Realm?

My best experiences within TVR have always been 'live direct talent' sessions where I can really connect with the client and get stuck into the script. It also cuts down on the back and forth email process, which can sometimes be frustrating.

7. What are the challenges and areas of improvement that you see in The Voice Realm?

Not being in the same room as the client is always a challenge but with patience and dedication you can still come up with a final product that's spot on. I've also experienced some frustration with closed jobs funds release time and the fact that sometimes a client doesn't check all the required booking options 'production of audio' being the main culprit. On the vocal side of things, some of the online gaming characters I've voiced have been literally out of this world and a huge challenge but great fun at the same time.
It would be great to have a more rounded appreciation of the booking process. I once had the opportunity to experience The Voice Realm from the clients' side of things. A friend of mine booked a small IVR for her business and I was able to watch the whole procedure from start to finish. It was really eye opening to be on the other side of the screen. It changed for the better the way I looked at things. I'd recommend somehow providing the same experience for all talent. I'd also like to see faster release times for closed bookings. One other thing I constantly think about is statistics. I'd love to see some sort of personal statistics page where I can track all manner of things like number of auditions vs booked jobs for instance or a short listed conversion rate. A more thorough client feedback system would also be great. Am I demanding enough yet?

8. What's your viewpoint about the future of voice acting?

It's hard to say. The market is flooded and becoming more competitive everyday. It's means more choice for clients, which is generally a positive thing, except when amateurs are able to pass themselves off as professionals and lower the standard. On top of that it's getting more and more difficult for newcomers to get a foot in the door of the industry and at the same time harder for established talent to land jobs. Basic economics would conclude that rates in general come down obviously a negative. That said, I think it's important to remember that a voice artist should know their worth and set their own personal business rates accordingly while keep casting sites as only a part of their own voice business. Just like any other career, good business practices across the board including a detailed marketing plan is essential to a sustained career in the voice industry.
9.  What's so good about being in control of which jobs you audition for?
For me it's all about time management. I hate wasting time, so I don't when it comes to auditions I'm not suited to.
10. Will you recommend The Voice Realm? How long do you see yourself staying with us?

The Voice Realm is a great tool to have in your voice over toolbox. It can teach you many things like the value of solid demos and if used correctly, can provide you with auditions and hopefully paid work. It's important to remember however that a skilled tradesman uses more than one tool.  
As long as the quality auditions and bookings keep coming and the customer service remains strong.
If you wish to experience his deep, resonating but friendly voice, you can ask for free audition and book him at The Voice Realm.