Tips on Investing for the Right Voiceover Coach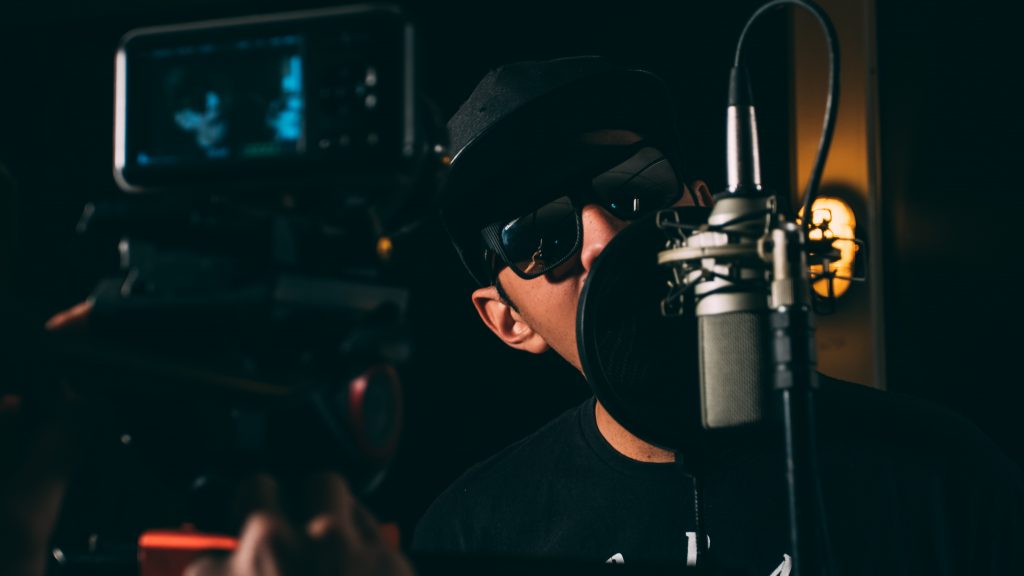 Deciding to invest in a voiceover coach is easy. What carries the real challenge is finding the right one for you. The industry is full of great and experienced voice over coaches who have significantly contributed to many voice actors' continuing success now. However, what worked for them won't necessarily work for you. An effective voice over coach is relative to its student. Hence, you should not run short of examining the essential factors enveloping the success of training before picking your coach. Bear in mind that you are investing your time and you are not subscribing to something for free, you are paying for a professional coach so ensure you have weighed the benefits well enough before you send the big bucks to your voiceover training.
How do I know it's "The One"?
Here are 4 basic tips that will help you get off on the right foot in vetting potential voice over coaches.
Review the portfolio of the coach
The coach's portfolio or reel is perhaps the primary thing you got to be looking for when you start considering hiring a voiceover coach. Many coaches participate in the voice over experts podcast. Listening to their podcasts can tell a lot about their work as a coach. This information is good for your initial research.
Check online reviews
Because there is nearly no voice talent who has not moved online, the web is certainly a reliable platform to do your research. There's a lot of published testimonials and reviews from voice actors who studied with a voice over coach. Apart from the portfolio, feedback from the tutees can speak more of the coach's efficiency. By reading these actors' evaluation of their coach and opinion about their coaching experience, you acquire the idea and can gauge better whether or not this coach will be suitable for you. These information are usually found in forums and the coach's website.
Ask for recommendations from your network
Talking to your peers is an easy way out to get recommendations and referrals for a good coach. Their experiences are a good and unique source of testimony. You can ask them what makes them go back to the same coach and weigh up if their experience offers benefits that are similar to what you are looking for.
Get a free introductory phone call or consultation session
Many highly-accomplished voiceover coaches offer either a paid consultation session or a free introductory interview. Grab the advantage of speaking with them free of charge and ask them questions relevant to figure out if they are fit to what you are looking for. By a quick, initial talk with them, you can get a sense of their style and see if you two will jive. You may want to do this to a couple of coaches you are considering and compare each assessment.
These are just the basic researching steps to take when selecting a potential coach that is right for you. When you do the research, what is your baseline in measuring the coaches' likeliness to be your personal mentor? There are important points to consider in determining the perfect fit for you.
Key Factors to Find the Right Voiceover Coach
Your Niche
What exactly you want to practice on is the foremost and half the battle of your quest for the right coach. You might make the mistake of being overwhelmed by a coach's popularity or amazing voice and impulsively employ them without further digging into their closet of expertise. Find a coach who is known and proven seasoned at the particular branch of voiceover that you want to work on.
Budget
You get what you pay for. Voiceover coaching rates vary depending on the coach's level of experience and the length and type of training you would like to enroll for. If you desire to study an exclusive lesson, you should anticipate a more expensive fee. Individual training costs more than group training classes. You can discuss the fee and negotiate it with your coach according to the training setup you would like to be tailored for you.
Location
Location is a very important factor in choosing a coach. Most accomplished voice acting coaches live in cities like New York, Los Angeles, Chicago, Toronto, Vancouver, and Montreal. Keep in mind that if you want to study in person with a coach who lives far away, you may need to travel (which is impractical to some), unless the coach offers online coaching services such as via Skype or teleconferences.
Experience
For a voice acting coach, you want someone who's at least a decade away in terms of experience. Look for the ones who have proven testimonials amongst big-paying talents. Most voice actor coaches have established websites. You can surf over their sites to dig a deep search on the roles they've performed as an actor and the row of testimonials they have. Their experience will tell you a lot if they specialize in the field you wish to study on.
Personality
Little you may realize, but personality plays an equally important role as your potential coach's competency. You should not look past through the vibe when looking for the right coach. Find a coach whose style, approach, and personality jive with yours so you work in harmony. It is important that your coach balances out pointing out areas of improvement constructively and praising you for your good performance. Make sure your coach will bring you out of your comfort zone but make you feel comfortable working with him. The best coaches are the ones that are both honest in criticisms and encouraging to strive for the better.
There is no better time but now to consider getting a professional coach. You can visit our VOICE COACH page to access our lineup of industry-leading voice coaching + training online at an amazing price. Most of the paying actors in The Voice Realm are products of its professional coaches. See for yourself!