UK Talent David Ault, a Voice Over Artist and More!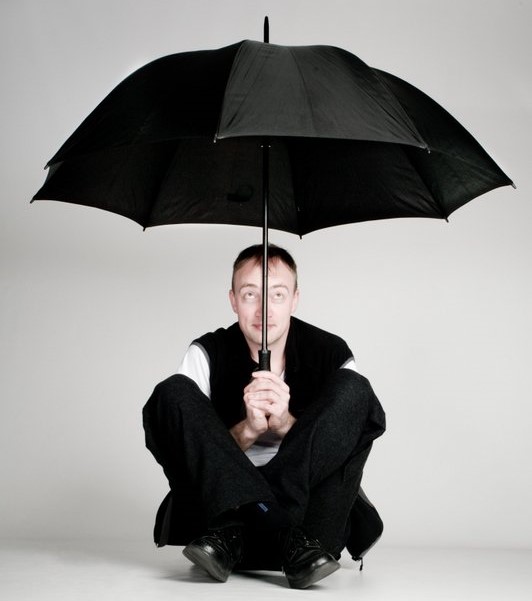 He may not have hailed from The Shining World of Seven Systems (aka Gallifrey) but David Ault is The Voice Realm's resident Doctor Who.
David Ault is a voiceover artist, narrator and science communicator based in Ripon, North Yorkshire, UK.
His signature warm and dry voice has landed him several lead character roles in VA work and has won him 2013 Best Actor Audio Verse Award. He has narrated for several Audible audiobooks which include works for Idries Shah Foundation, Colonial Radio Theatre's Moonfleet and Return to Treasure Island.
Just like a true Time Lord incarnation, he has bachelors and masters on Astrophysics making him fluent not only on literary but with technical genre too.
How it All Began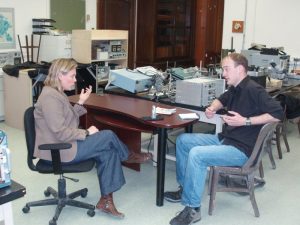 He had his start in the VO industry in 2004 after looking for Doctor Who Audio dramas. He discovered that there are several groups from around the world that were using the internet as platform for fan-made Doctor Who projects. After finding several works from BBC, like Death Comes to Time, Real Time and Scream of the Shalka, and other online groups like Back to Reality in Australia and DAM Productions, this got him interested with voice over.
He then applied for a small role in a Star Trek spinoff called the Section 31 files at www.darkerprojects.com and The Byron Chronicles (Darker Projects and Eric Busby Presents) was created soon after. Since then, he has worked for Colonial Radio Theatre on the Air, No Sleep Podcast and on audiobooks for Idries Shah Foundation.
But before David got his feet wet in voice over acting he had broadcasting experience for three years at a hospital radio in the Midlands. And during his time as an undergraduate student studying astrophysics, he dabbled in theatre and even did a musical written by the late astronomer Sir Patrick Moore himself!
He immersed himself more into acting by getting into drama school in London before going off to do Shakespeare in India.
In 2005, there was funding available in his region for attending professional courses, and so he applied and was lucky enough to attend the BBC's Writing for Radio course and another program called 'Mastering the God Slots' (the short, 2-3 minute), 'Thought for the Day' pieces on the radio. This led him to getting onto BBC Radio 2's 'Pause for Thought' slot for two weeks in 2007.
David on Other Davids
Like any voice over artists, David has his own favourite voice over actor. "My favourite well-known voice actor is probably David Tennant. I know it's cliché because of his time as the Doctor, but if you hear him doing audiobooks and other radio pieces, his range of accents and voices is incredible."
His other favourites include Laura Post (whom he worked with at Darker Projects and met in LA) who has done a lot of anime, and videogames such as Final Fantasy XIV and World of Warcraft. "We visited the California Science Center together!"
And from his colleagues at No Sleep Podcast, on which he is a regular narrator, he picked out Elie Hirschman and Erika Sanderson, whom he considers as two exceedingly talented and versatile voice artists who can easily call up 1000 unique voices each.
David added, "I've been honoured to work for a long time with Jack Ward, who has presented the Sonic Society for the last 11 years, showcasing the very best in modern audio drama from around the world, and give my thanks to David Cummings of the No Sleep Podcast for all his help and encouragement, especially on technical issues!"
On Being a Voice Over Artist
"I love being able to work from home being anybody in a myriad different situations. I've been through space and time, been the Devil, God and hundreds of things in between. The only thing I dread sometimes is being asked to do an accent that I can't do!"
Being self-employed, he is able to do different things each day. David may be tutoring math and physics, or recording scripts for various projects. A great working day for David though consists of one important thing – enjoying life! He shared, "I hated a 9-5 office job, and am lucky enough to be able to steer clear of that life now. Where I live in North Yorkshire is stunningly beautiful, and when I'm not working I might be leading ghost walks around my city, volunteering at the local museum or just going into the countryside for a walk!"
The increasing popularity of voice over platforms and online work has given talents like David access to an industry that used to be difficult to break into. "It used to be that to do voiceovers was exceptionally difficult – you had to have access to a professional studio and be able to pay for it, whilst breaking into a difficult industry. Of course once in, you were in, but that didn't help those of us on the outside. Technology has democratised the industry – anyone can do it, but one needs a way to show that you are worth the time to investigate."
He added, "Podcasts have also opened up a whole world of downloadable content for users, with such groups as WNYC (Radiolab, Note to Self), the BBC and others taking the fore. Being able to create your own playlist for your commute etc. has meant that the whole industry has had a boost, ready for tailoring content to listeners."
With 12 (earth) years as a voice over artist, David Ault shares a straightforward and motivating advice to the talents who want to get a breakthrough in the VO industry:
"Listen to what works first, then get in there and do it!"
Working with The Voice Realm
As a top "favourited" talent on The Voice Realm, David makes sure that his clients are happy and he always ready to rerecord where necessary. "I have worked on my sight-reading and being able to lift copy of the page, which is a vital skill in this industry."
"I like the fact that everyone is equal on TVR – the listener hears a voice rather than seeing a profile straightaway, which could bias them."
The Byron Chronicles and Other Works
When talking about his work, David just beams excitedly when he shares about The Byron Chronicles. "Well, The Byron Chronicles (Darker Projects and Eric Busby Presents) has been going now for 10 years, and has me as the main character. What makes it special is that it's an original series with a wonderfully dry anti-hero protagonist going up against some very unique enemies. I'm also very proud of having played the Doctor at Darker Projects, Arthur Dent in 1138 Productions, and now I'm very honoured to be a part of the No Sleep Podcast, a multi-award-winning weekly horror anthology series."
David is also proud of his latest releases on Audible produced by Idries Shah Foundation, which looks at religion in the modern world.
In June of this year David was on stage at the Harrogate Theatre performing in the world premiere of Busker: The Musical. 
And when asked what would be his dream project, David shared, "I'd love to work with Big Finish on their audios, both Doctor Who and others, but I'd also love to do GPS/satnav recordings, wildlife shows and station announcements!"
Astrophysics, astronomy, acting, Shakespeare, voice acting – David Ault, like Doctor Who has so many facets that makes him a sought after talent. With his Rode NT mic and home-made acoustic box, David has done great science and magic with his voice…. A perfect blend of arts and science.
To listen to more of his works visit his profile at www.thevoicerealm.com/talent/David.Ault