Voice Over Actor Arjun Kapoor Breaks Through Hollywood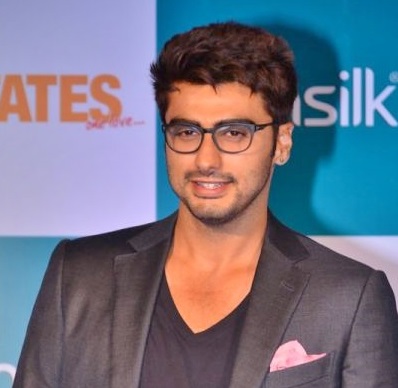 Born on the 26th of June 1985, with genes predisposed to filmmaking and acting, it was no surprise that Arjun Kapoor, now 31 has already made a name for himself in Bollywood and has also broken through Hollywood with his voice over role as Buck in the adventure animation Ice Age: Collision Course.  His father, Boney Kapoor is a Hindi film producer.  His grandfather, Surinder Kapoor is another filmmaker in the family, with his cousin Rhea Kapoor. He is cousins with actor Mohit Marwah, actress Sonam Kapoor.  Sridevi, his stepmother, is also an actress.  In addition, he is the nephew of actors Anli Kapoor and Sanjay Kapoor.
It was not necessarily a glamorous life growing up and studying in Mumbai for Arjun.  He stopped studying when he failed his twelfth grade exams and so he quit school and started helping around his relatives movie projects.  Prior to looking trim and buff that he now is, in his young adult life, he weighed about 140 kg and suffered from obesity.  He made his acting debut in 2012, he was 27 then, with the role of Parma Chauhan in the crime drama Ishaqzaade.  After quite a few acting successes thereafter, he will now be dubbing as the character Buck in Ice Age: Collision Course, one of Hollywood's adventure animation.  It is said that this is his debut in voice over work.
Anjur would be one of the first Bollywood actors to lend their voices to Hollywood's animation movies.  Actors Priyanka Chopra, Irrfan Khan, Nana Patekar, Om Puri, and Shefali Shah have also lent their voices to the Hindi version of the remake of Walt Disney's 1960's movie, The Jungle Book.

It is reported that Ice Age: Collision Course is scheduled to release in India, 15 July 2016.  Meanwhile, Arjun Kapoor was last seen working on another upcoming project, Half Girlfriend with Shraddha Kapoor.