What Are Your Voice Over Goals For 2013?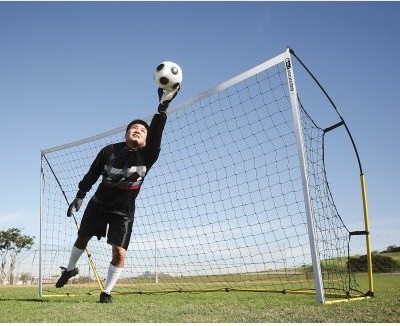 Did you achieve everything you wanted to in 2012? Have you decided to make changes for the better in the new year?
If you're starting to get bummed with online voice casting websites, maybe it's time to look at something fresh on the market. Here's some reasons why The Voice Realm is like no other site.
Firstly the site is by invite only. That means if you're chosen you'll be listed alongside other professional voice talent, not Bob the Bricklayer that woke up today and decided to be a voice over.
The site has set voice over rates, so there's no need to hassle with negotiating each job and those clients that try and get the price down. After the completion of a job, you're paid within 72 hours. So there's no having to chase up the clients for payment. You just focus on what you do best, reading scripts!
During the second half of 2012 we helped one of our voice talent reach one of their goals. Randye Kaye is a well know voice actor. She had always wanted to land a radio imaging gig. Through our resources and relationships with industry professionals we secured Randye the job at a Las Vegas radio station and even negotiated extra fees for exclusivity.
This clearly indicates the difference between The Voice Realm and other sites that merely list voice talent.
The Voice Realm is a pro-active online agency with staff that have a combined number of over 50 years, working in the advertising, marketing and voice over fields. We know how to cast voice talent.
You have support throughout the entire booking process.Our voice talent who have booked jobs will attest that our customer service team is unbeatable. We have support staff located in North America, The UK and Australia.
January is the perfect time  to change up your marketing and investment of your time, The Voice Realm could be the new casting site for you. We've got some of the biggest voice talent in the business on our roster. Check them out for yourself.
If you feel you're ready to join our ranks, we invite you to submit your details and demo.  We're on the lookout for the world's best voice artists.
If you've never done a voice over before and need training, we're not for you.