When Advertising Turned To Broadcasting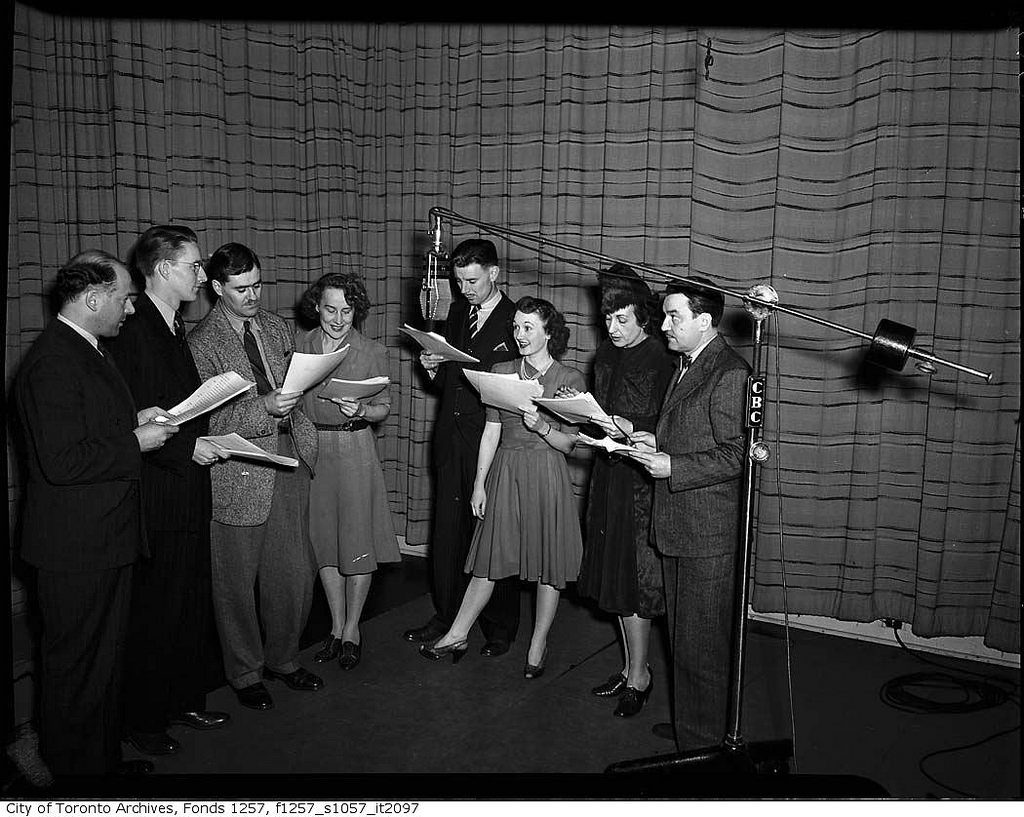 It was in the 1920's when advertising on radio began.  Manufacturers of radio equipment established the first radio stations and offered programs that consumers listen to with the goal of selling more radios.  Prior to this period – advertising was confined to barkers, flyers, posters and various forms of printed  material distributed by merchants.  Madison Avenue, identified with the American advertising industry, was quick to recognize the radio as a medium for advertising and it has become so popular even then that advertising became radio's major source of funding.
United States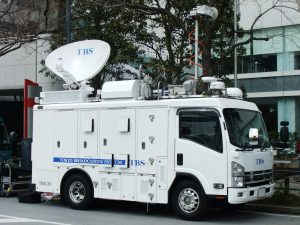 The National Broadcasting Company, now known as an American commercial broadcast television network, began its regular broadcasting in 1926 between New York and other cities in the east coast.  NBC soon became the dominant radio network, splitting into Red and Blue networks.  It is also the oldest major broadcast network in the United States, founded in 1926 by the Radio Corporation of America.  Advertising agencies were not the only ones who saw opportunity in radio.  Colleges, did too and Radio in education began as early as April 1922.  "Wireless College" was initiated by Medford Hillside's WGI Radio broadcast, the first of an ongoing series of educational lectures from Tufts College professors.  Other colleges across the U.S. soon  began adding radio broadcasting courses to their curricula.  The University of Iowa even provided what today is known as distance-learning credits.  Before 1927, U.S. radio was supervised by the Department of Commerce. In 1927, the Radio Act of 1927 created the Federal Radio Commission (FRC) and in 1934, this agency became known as the Federal Communications Commission (FCC).  Several independent stations formed the Mutual Broadcasting System to exchange syndicated programming took place in 1934.   Around 1946, the American Broadcasting Company (ABC),  the National Broadcasting Company (NBC), and the Columbia Broadcasting System (CBS) began regular television broadcasts where many of the broadcasting we see around today are derived from.
Great Britain
Lord Northcliffe from the Daily Mail sponsored Britain's first live public broadcast from the Marconi factory in Chelmsford which took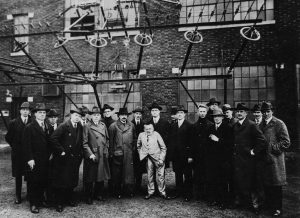 place in June 1920.  It featured the famous Australian Soprano Dame Nellie Melba.  This caught the people's imagination and imbued the public's attitude towards radio.   This was not shared in official circles though because they would hold such broadcasts as they say it interferes with important military communications.  The pressure from these official circles increased such that by the latter part of the year, a ban was issued by the General Post Office which had the dual functions of state postal system and telecommunications carrier, on further Chelmsford broadcasts.  Two years after however, the General Post Office received almost 100 requests for license.  Following a petition by 63 wireless societies with over 3,000 members, they soon moved to revoke its ban.  They proposed to issue one broadcasting licence to a company jointly owned by a group of leading wireless receiver manufactures, later known as the British Broadcasting Company Limited.  A few weeks after the Company made its first official broadcast, John Reith was appointed its General Manager in December 1922 and later became its broadcasting executive who subsequently established the tradition of independent public service broadcasting in the United Kingdom.
Radio broadcasting has opened avenues for advertising and information dissemination.  The idea was to reach as much audience as possible for consumerism and patriotism.  It would be said that, despite more avenues of advertising today that people in the 1900's could never have thought possible, the medium of broadcasting is being used for the same purposes.