Why Video Ads Don't Pay As Much As you Think They Should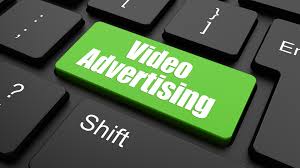 Back then, there were only a few advertising agencies who could, and people hired – for video ads.  Sadly the days of just three television networks and only a handful of agents in LA and New York City are long gone.  We all know it, nowadays, there are advertising agencies in many key cities around the globe, on the internet and elsewhere.  The same goes for voiceover actors whose population has multiplied since the days of Mel Blanc and Don La Fontaine; and then Morgan Freeman's discovery.  
Video Ads are doing very well given current statistics.  Tubularinsights.com, in an article published by Greg Jarboe say advertisers and media buyers have increased their investments in original digital video programming by 114% over the past two years, and YouTube holds 20% of the market share of total video ads in the U.S., also that 63% of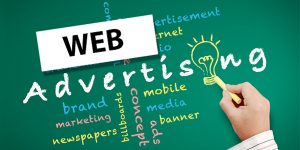 media buyers plan to spend more overall on all digital video and 62% on mobile video. However, there also are a few factors we need to consider.  According to an observation made by the Youtube Creator Playbook for Brands, because of the sheer amount of videos available on the internet, one cannot assume their videos will organically be discovered by a large audience.  That means that these companies spend a lot more on top of the production of the video ad itself to ensure that the video ad gets views.  Marketers prepare the road map for these video ads to ensure that what they spend on production will be realized when the video goes live and audiences know the video is there and view it.  
Video Relevance
In addition, a good amount of research is put into making sure they produce and show the videos to people who find them relevant and will want to share them and that people, who don't have them as relevant in searches, discover these videos and watch them and essentially to find the videos as relevant to them.  
To be sure, there are more factors involved as far as figuring out the target market, figuring out the theme of the video ad, the production of the video ad, whether or not to use a voice over, launching the video ad and then measuring its reach and effectivity.  A company could do all that and then find out that the video ad didn't work as good as they had hoped and expense on the video ad is considered a loss.  We are all exposed to so much information from cable TV to the internet, printed magazines, the daily paper and many more.  Advertising companies can spend on research as to which ads are viewed most, customer retention and all that but the statistics can easily change as the trends do.
Is it true then that making money in the voiceover industry lies in getting as much projects as you can versus looking for the big project all the time?    
---
amzn_assoc_placement = "adunit0";
amzn_assoc_search_bar = "false";
amzn_assoc_tracking_id = "voiceovers-20";
amzn_assoc_ad_mode = "manual";
amzn_assoc_ad_type = "smart";
amzn_assoc_marketplace = "amazon";
amzn_assoc_region = "US";
amzn_assoc_title = "Voice Realm Microphone Picks";
amzn_assoc_linkid = "ad5e704c7bf0e18cfd4854abb3b0c190";
amzn_assoc_asins = "B00030679K,B01JARJQP8,B006DIA77E,B003HGLPC6";