A Beginner's Guide to Voiceover Acting (Part 2)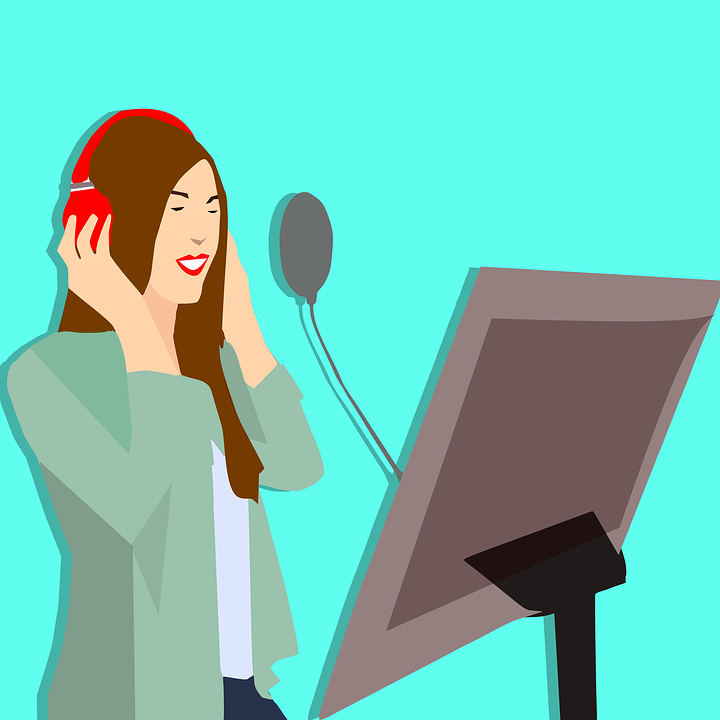 On the previous blog, we have discussed the voice acting skills that you need to have in order to jump start your career as a voice actor. Say, now, you have already undergone some training in order to become a step ahead. You may now have undergone voice coaching, and have been practicing your breathing, and diction.
The thing that you need to have now are technical skills. The ease of access brought about by the technological advances lets voice actors do work from home. As a voice actor today, you can build your own home studio. Even if you live in a remote area, you can still do voice acting jobs without having to go to the city to record your demo. At this point in your career, what are the skills that you must have?
What are the technical skills that you need to have as a voice actor?
You need to have recording skills and audio editing skills. Why? Recording is not as simple as you think. It is a complicated process. As per the editing skills, it is important that you know how to edit your own audio, because it is you who knows how you want it to come out. At first, you can ask other people to do it for you, but as you become knowledgeable in the business, you need to learn how to do it yourself, so more projects will be able to come your way, and all of the money that you will get from the job all goes to you.
What are the tools that you need to prepare?
The things that you need to consider in order to produce a quality recording is equipment that you will use, and the environment where you will be recording your audio. You need to choose the type of microphone, and software that will suffice your needs without the need to sacrifice your entire savings. 
The thing that you have to consider spending your money on is in building a quality home studio. Of course, as a person who works from home, one of your basic needs is  a computer where you can save and edit your recordings. As a voice actor who you would need to have your own XLR cables and a mixer/interface.   
Voice over Herald wrote an article about the things that you need to consider when building your home studio.Sound proofing or acoustically treating your home studio is a smart move. What is the difference between the two? Acoustically treating your room will make your audio less vulnerable to unwanted outside noises, while soundproofing your room totally makes it totally isolated from any outside noise. If you have a tight budget at the moment, you can consider acoustically treating your room first, and then improving it later on when you get paid from your initial voice over gigs. 
If these two options cannot be catered by your budget, you can resort to buying a portable recording booth. What is a portable recording booth? It is a recording studio that you can bring anywhere. Its price is not as expensive as buying equipment for your home studio. For its price, it will be able to deaden the sound of your recording, lessen the echo, and most importantly, create a clear recording. A portable recording booth can help you produce quality audio without having to break the bank. Once you are able to build your own home studio with an acoustically treated room or soundproof room, you can still keep your portable studio so you can never miss out on auditions even if you are on vacation mode.
The next thing that you need to consider buying is the microphone that you will use for your recordings. You need to do research on the microphone brands. There are affordable microphones that works as good as the expensive ones. Since you are still a beginner, you need to look for quality microphones that meets your budget, but will not compromise your output. We have a dedicated post that can help you choose the microphone that you can use when recording. You also need to consider buying a pop filter because it can help you eliminate the popping sounds in your recording.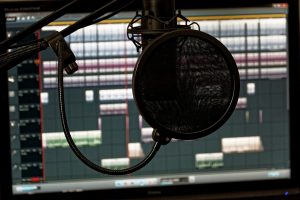 Now that we are done with the recording process and the equipment you will be needing, you now need to consider learning how to edit your own audio. Remember to always record first, then edit later. So what do you need to know about editing your audio? What are the tools that you need? You need to be your own sound engineer. 
You need to have a voice recording and editing software.Learning how to use it can be hard at first, but a lot of videos are now accessible online.The things that you need to consider when purchasing a software is its ability to make your voice sound at its best. There are software that are free, and some that needs to be paid. Remember that you do not need to spend a lot on your first purchase. Reading and researching can help you find the software that is affordable, but is god-tier. You have to be meticulous in choosing your software because it is as important as your microphone. Your software will be responsible for the end process of your audio recording. 
To sum it up, here's a list of your home studio must-haves:
Computer

Acoustically treated/soundproof room.

A good Microphone and pop shield.

XLR cable (most mics come with one).

Mixer/interface.

Recording software.
BONUS:
What are the dos and don'ts in recording?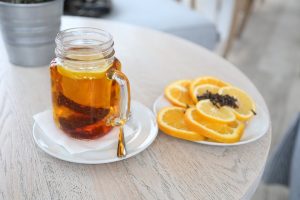 For a smooth recording, you can drink tea or temperature water before hitting the record button. This will help soothe your vocal chords. You also have to remember to record in .wav format. For your recording to have a better sound, be six inches away from the microphone. After your voice is all warmed up, you can re-record the first parts of your script and just edit it later. Also, you have to keep in mind that you have to have your pencil handy, just in case you need to edit some things in the script. It is also important to scan your script before starting to record, for you to be familiarized with the content, and the flow of your script. What you should not be doing is drinking milk before you record. The reason behind this is because milk covers your vocal chords, making your voice sound dull. 
What do you think about these guides? Did it help you with your career?