Australian Voice Actor Andrew MacRae on His Career and VO Industry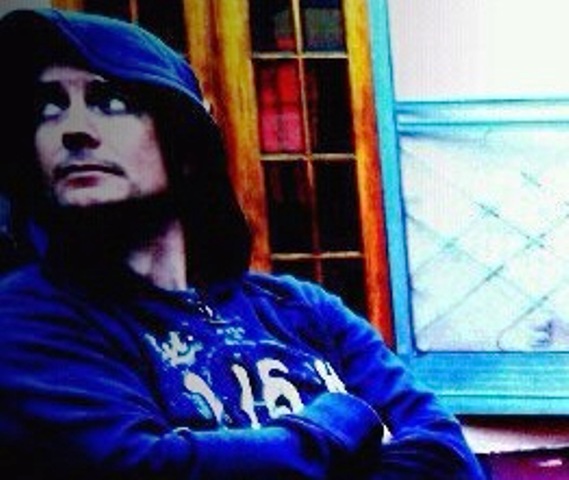 Andrew MacRae is one of the top Australian Male voice artists in The Voice Realm.  Andrew is known for his deep, authoritative voice, but clients also love his guy-next-door, friendly tone too.  Let's find out more about Andrew and what he shared with us about his career and the voice over industry.
TVR:  We would love to know when and how it all started.  How did your career in voice acting start?
AM:  From a very early age, my siblings and I were constantly impersonating TV and movie characters to the point where we can't answer a phone call from one another nowadays without using a famous quote.  About 8 years ago, after a long career in hospitality, I decided to give the voice industry a shot. A few courses, some community radio and a ton of pestering questions later, I scored my first VO gig and haven't looked back.
TVR:  So what was your first gig like? 
AM:  My first gig was like a lot of firsts in life.  There was an enormous amount of anticipation and excitement, I wasn't sure I knew what I was doing and then all too soon it was over.  The best thing about the whole experience, even better than hearing myself for the first time on TV, was realising I was being taken seriously as a voice talent.  I remember walking out of the sound booth and taking a back seat for the remainder of the process.  The director was conversing with the client and the sound engineer about small tweaks on the timing and video editing etc. while I just sat still and quiet, my job done.  For all they knew, I'd been in the business for years.  It was an enormous rush knowing that I could actually do this as a career.  Years later, I still get that feeling and hope never to lose it.
TVR:  Do you have someone whom you look up to in the industry?  What is the most invaluable lesson you have learned from that person?
AM:  A mentor is described as being someone who imparts wisdom to and shares knowledge with a less experienced colleague.  Therefore I'd have to say my mentors would be every other VO talent out there that I've heard and learnt from, even if that means what NOT to do.  Add to that directors, producers and sound engineers I've worked with.  All offer a wealth of knowledge that I'm constantly drawing on to better myself.
TVR:  Any latest projects you want to share?  With all the projects you have done so far, do you have any favourite?
AM:  A notable recent project is one that I got from The Voice Realm.  It is a trailer I did for the online game called 'Alterverse.'  You can check it out here…
As far as the most memorable goes, many have been memorable for one reason or another. However if I had to pick one it would be the Wild Turkey 'Give 'Em The Bird' campaign featuring a legend of Australian Rock, Jimmy Barnes.
There were a few reasons why it stuck out. Firstly, I was originally just an extra in the commercial due to my brother being the director. Then, a lucky introduction to the producer got my foot in the door to do the guide read which was enough to score me the job. To this day, it is one of the shortest jobs I've done, coming in at just 6 words. And there's nothing like walking into a random bar somewhere and hearing strangers impersonate your voice.
TVR:  What do you love the most about the industry?
AM:  The constant challenge, the varying clients and content and the opportunity to work from home rather than always in a commercial studio.  To wake up, check emails and record something in pyjamas before taking the kids to school and returning for another job is the crowning delight of what I do.  The Voice Realm over other P2P websites is a major contributor to this reality.
TVR:  You seemed to be a very doting father… do your kids get involve or fool around with you in your home studio?  As some kids of voice actor parents, do you think they'll follow your career, have they shown some interest?
AM:  My three daughters are aged six, four and two so I think it's safe to say their paths are yet to be imagined let alone being guided into any industry currently in existence.  However, if you ask my eldest, Sophie, what she wants to do when she grows up, she currently answers with a career in zoology. When it comes to getting them into the studio, they're not massively impressed with all the gadgets/computers/microphones I have set up in the studio but they do however know what it is I'm doing, and are proud when they hear my voice in the professional world, on radio or TV for instance. And they're all not afraid of picking up a random hairbrush to use as a microphone for a quick rendition of any track from 'Frozen' from time to time.
TVR:  How's your experience been like with The Voice Realm?
AM:  Personally, from that first 'We'd Love To Have You' e-mail, The Voice Realm has proven to be excellent for online voice representation. The more I see and hear, the more I read and the more I work in this industry, the more I realise how awesome it is to be a part of TVR. Professionalism, courtesy and an excellent support system goes without saying and the fact that no negotiations happen between talent and client relieves potential pressure.  And of course, the work is coming thick and fast which takes care of the all important bottom line.
TVR:  Do you prefer setting up a home studio or using a commercial recording facility?
AM:  There are pros and cons for both, so I use both.  It's great to be in a state of the art facility with a director, sound engineer and sometimes even the client to steer you in the right direction for the desired outcome.  On the other hand, as I've previously mentioned, there's nothing like the home studio for convenience, time saving and practicality. To walk down the hall from your bedroom to your office is pretty special.  To see your kids playing out the window while you're in front of the mic, script in hand is next level special.
TVR:  What can you recommend a serious voice actor should do help them improve in their field?
AM:  There's an abundance of information out there. Research it, compare it and put it into the hours of practice you will be doing.  Ask educated questions and you'll get helpful answers.  As far as courses go, there are too many to mention but most will say what we all know to be true – being a successful voice artist is much more complicated than just having a good voice.  Also, one of my favourite exercises is to repeat VO's as I'm hearing them with about a 1 second delay.  When most people might be channel surfing for their favourite program or track, I'm surfing for any kind of VO and mimicing them like an echo. It has helped to improve my delivery, versatility and concentration.
TVR:  What can you share with those who wish to become a voiceover artist?
AM:  I'm still a budding voice over myself and, in a way, I always will be.  That is to say I aim to always be growing my talent and improving in every facet of the business.  So far, here's what I can offer – Stick at it. It won't happen overnight. Make a demo and then 6 months later do another and see how far you've come. And train your voice like an elite level sportsperson would train their specific muscle group… it's the same thing.
There is truth in what Andrew shared.  No matter how long we have been in the industry, we are all in some way still a budding voice over artist, learning and exploring new things every day.  Here's to one talented and wise voice over artist – we will sure hear more from Andrew MacRae.
If you wish to hire Andrew directly or request for a free audition, just visit his profile at The Voice Realm.