Is Directing a Remote Voice over Session Possible?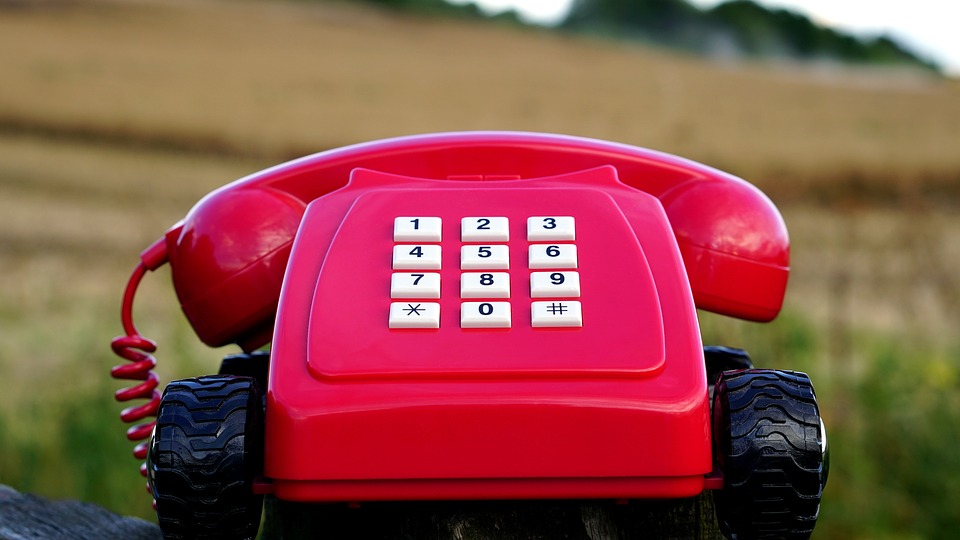 Remote work is not a new concept. If you would be asked to describe it using one word, it would be CONVENIENT. Thanks to technological advancements, we can now earn money while doing the work we love at home. Nowadays, more and more companies are offering flexible work hours, and arrangements. 
As amazing as it seems, some clients are still hesitant on doing remote work, because they cannot personally talk to the people that they are working with. Yes, it is true that it is risky. Fortunately, technology is here to save the day.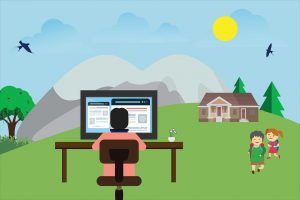 Technology now gives clients the options to work with anyone around the globe! Need a native Spanish to record a voice over for you? Consider it done. All you need to do is go to a voice acting website, like The Voice Realm, listen to demos, hire them, et voila! You now have a voice over for your marketing project.
However, there are clients who are 'hands on,' and who want everything to go as planned. Particularly in the voice acting industry, there are clients who would wish to direct the recording process. Of course, before hiring a voice actor, you probably already have an idea in your mind on how the finished project would sound like.
Voice over projects that are recorded remotely are interpreted by voice actors in their own understanding of the script, and depending on the direction that the client has given along with the script. While looking for a voice talent to hire, the primary source of your verdict is their voice, and measure of their capability as a voice actor is their demo only. Other than the demo that you've heard, you do not have any knowledge with regards to how they interpret scripts. 
Yes, you can definitely put your trust on the voice actors, and yes, you can always ask for a revision, but it's a hassle, right? Still, the most preferable way is giving them instructions as they record to ensure that you would get the outcome that you have in mind. Now, the pressing question is, how can I direct while the voice talent is working from his home studio? The answer is by using applications that lets you communicate with voice actors, real time.
In any type of remote work, clients and employees use a platform to communicate about the job that they are doing. Here we have listed several handy applications that you can utilize to communicate with your talents. We have also separated it into two categories for your convenience.
Software-based telecommunication
Skype
Skype is a telecommunication application that has been in the business since 2003. Most are probably familiar with it, and its features. Skype can be used for directing voice over sessions. You can connect via Skype and listen as the voice talent of your choice reads the script. Even though Skype is one good option, Skype is not built for home based directed voice over sessions. 
Mikogo
Mikogo is a browser-based HTML. No download or installation is necessary since it's directly accessible in the browser, via Windows, macOS, and Linux, as well as on iPhones, iPads, and Android devices. Aside from its ability to record sessions, it also has a chat feature.
ConnectionOpen
ConnectionOpen is a stand-alone application with a built-in recorder that provides you with uncompressed audio between multiple users. The service works via its app through the user's computers. How is ConnectionOpen different? 
ConnectionOpen saves the voice session in three different files. One for the voice talent's recording, the other is the director's voice during the session, and the last with both of the voices. About its price, it is much cheaper compared to SourceConnect.
Source Connect
Source Connect is a software that allows directors and voice actors to connect studio-to-studio like ISDN, but instead of using telephone lines, they can access the audios via the Internet. Each party must have the Source Connect software installed on their computer. Source Connect however is not free. 
ipDTL
ipDTL is an IP codec running in a web browser. Like Source Connect, ipDTL can be accessed via the company's website.Some say the audio quality is pristine, and it surpasses ISDN. A subscription is needed to access ipDTL. 
Hardware-based telecommunication
Integrated Services Digital Network (ISDN) and Phone Patch
ISDN and phone patch are hardware-based means of telecommunication. Basically, to make this work, both ends must have ISDN and phone patch enabled telephones. The two phones are linked to "boxes" through wires. This allows directing voice actors virtually. It lets voice actors connect their voice over recording directly to the phone line. The most amazing feature is, the director can hear you while you record, via any telephone of their choice! But wait, there's much greater news, it's for free.
The voice actor speaks into a phone or uses speakerphone while recording, the director can give instructions between takes. The quality may not be as accurate as a direct patch but it is simple to use, and obviously convenient. You can do the recording anywhere, and any time. 
It also has an option to let voice actors playback the recording that they just did.Phone patch can also be achieved by both parties simply getting on the phone during the recording. 
We hope that these applications will help you ease into hiring voice talents who work remotely. With The Voice Realm, you can use our website to communicate with the voice talents of your choice. We also give our clients the option to live direct while the voice actor is recording for you.
What do you think about these applications? Do you use a similar application that is not on the list? Share it with us!