Behind our Voice Actors: JoJo Jensen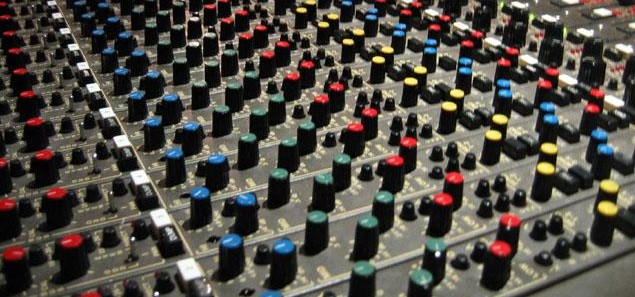 JoJo Jensen is one of our top female American online voice talents.  We caught up with her and she gave us a peek of her voice over life. From falling into the industry by chance to describing the industry as 'sexy'. How does she rate her experience with The Voice Realm? Find out below.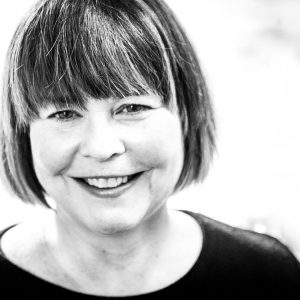 What got you started a career in the voiceover industry?
Dumb luck.  I found myself in a studio recording a commercial for a company I worked for.  I had the best time….ever!  I quit that job, found a voice over coach and have never looked back.  I'm closing in on 20 years as a voice talent!  Best job ever!
Do you have a voiceover actor you look up to? Why?
My original voice over coach was amazing.  She instilled professionalism and always had me reaching for the highest bar.  I'm still reaching and growing as a voice talent – she taught me that, and I'm forever grateful.
Do you have a particular type of voice work you love doing? Why?
Narration is my sweet spot!  I love telling the whole story – documentary, corporate, explainer, eLearning.   And, when I do get to do character work…. It's like eating dessert first!
What is your most memorable project so far?
This might be dorky – but it's my first project – the one that launched me into this industry.  The first time I heard my voice on the radio, I screamed and shut off the radio with a smack.  It was so exciting to think that other people had heard my voice too!  I was hooked.
What is your typical day like as a voiceover artist?
I'm an early riser which is great for my East Coast and International clients.  I'm checking my email by 6AM and I'm in the studio by 8AM.  If I'm not recording, I'm working on the business end of my career – marketing, social media, admin.  Voice over is sexy – paperwork, not so sexy.
What do you recommend? Setting up a home studio or using a commercial recording facility?
Both!  In fact, it's important to have both in this fast evolving industry.  I'm always looking for the next piece of equipment to up my game.
How's your experience so far with The Voice Realm?
Fantastic! Quality auditions, great clients, no headaches.
Can you recommend resources or training a serious voice actor should read/take to help them improve in their field?
Pat Fraley online courses are full of great info and they are fun.
Get some peers and talk about the business – other voice over professionals are my best resource.
What is your advice to aspiring voice over artists?
#1 Get Training.  Spend lots of hours behind an actual microphone.
#2 Be Realistic.  Having a successful voice over career is not a quick money maker.
#3 Know the Business. Successful voice talents run a business with the product being their voice.  There is a lot to know about marketing, equipment, demos, and the market in general – be a professional business owner.
Book JoJo on your next project.  Visit her voice over profile for a free audition or direct hire.